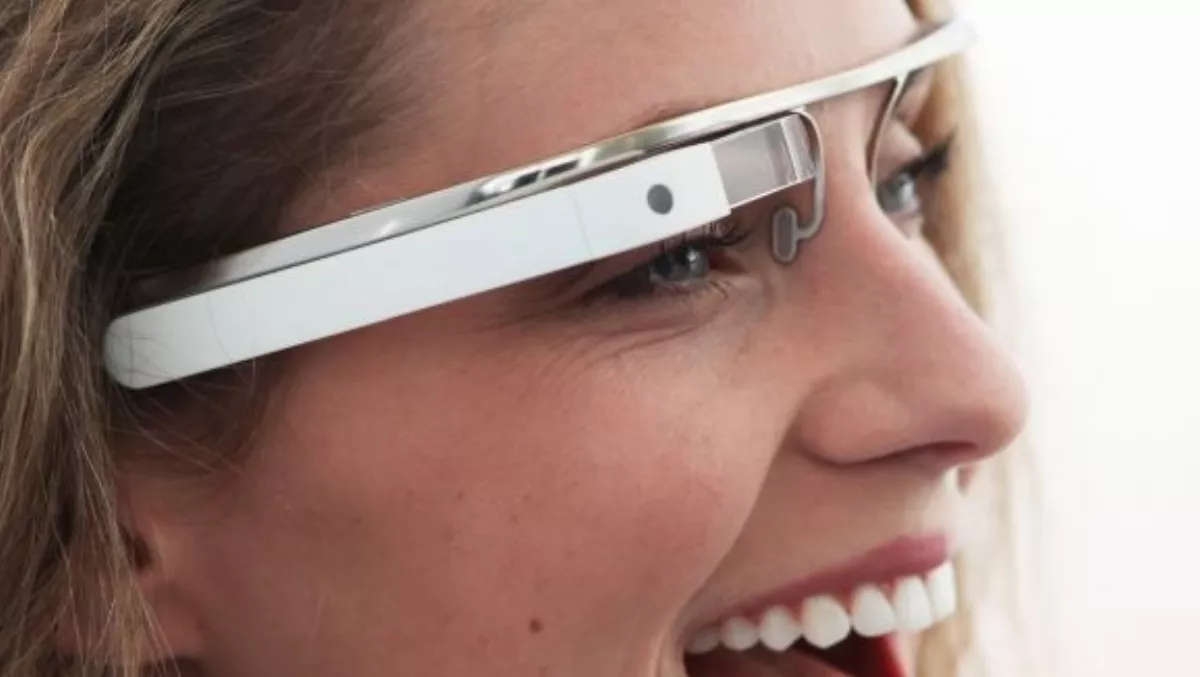 Exploring the market vision for Google Glass and beyond...
FYI, this story is more than a year old
The year 2014 looks like it's shaping up to be the one of wearable tech, however, the concept is not a new.
Let's not forget that a number of technology manufacturers like Samsung have been working on creating products that can be worn on the human body for some time.
Yet products such as Samsung Galaxy Gear and other wearables are only just beginning to hit the market now.
As far as tech companies are concerned, the human body is just another surface in which to apply technological aids (think vehicles, refrigerators, machinery or anywhere that an embedded operating system can be used).
Much of the small and 'smart' appliances already in the market probably have an embedded operating system running inside it. The next digital frontier of the human body however will no doubt attract the attention of gadget users the world over.
It's clear that our love affair with smartphones will soon rollover into the burgeoning world of wearable tech. So what's on the radar?
The most talked about and anticipated interface in 2014 is of course Google Glass.
Innovative for sure, and a few years in the making, Google say that a version should be available toward the end of 2014.
It consists of a pair of normal framed glasses (with or without optical lenses), with a unit/display sitting over the right eye.
It can take directions from a voice-activated command and can also take hands-free camera shots and video as well as record audio while also providing mapping details through the Google Maps app plus a few other nifty things.
Some of the functionality will be familiar to users of Android smartphones, and obviously much of it will interface with Google's existing application set through bluetooth or wirelessly
No doubt there will be business in peripherals, including different frames, prescription lenses and the like. So, will we see our local optometrists dabbling in this market anytime soon? More than likely. Watch this space.
Of course the other notable discussion point on the web revolves around Google Glass' usage, relative to security and privacy.
Facial recognition is clearly still controversial, and combined with applications for identifying individuals just purely through the use of the visual features of the device, this could create all sorts of privacy havoc.
Great for law enforcement, not so great for those who value their anonymity!
At this stage, Google has assured the public they have banned facial recognition from Google Glass, however, the genie could escape from the bottle if software companies tie up with security organisations and leapfrog over Google to integrate it into Glass.
Apps such as 'NameTag' allow complete strangers to identify people within their viewing range, interfacing with online databases enabling a visual match-up through facial recognition technology.
A complete profile of that person could stream across your visual perspective, much like the readout from Arnold Schwarzenegger's Terminator!
Then there are the legislators...
We all know how behind the times they are, and it's doubtful whether they can get a handle on what looks like a potential privacy nightmare, to provide the necessary legal protections we require to keep some sanity in the whole debate.
These are exciting futuristic times, but there's a hint of scariness about it all too!
Contributed by PriceMe Limited