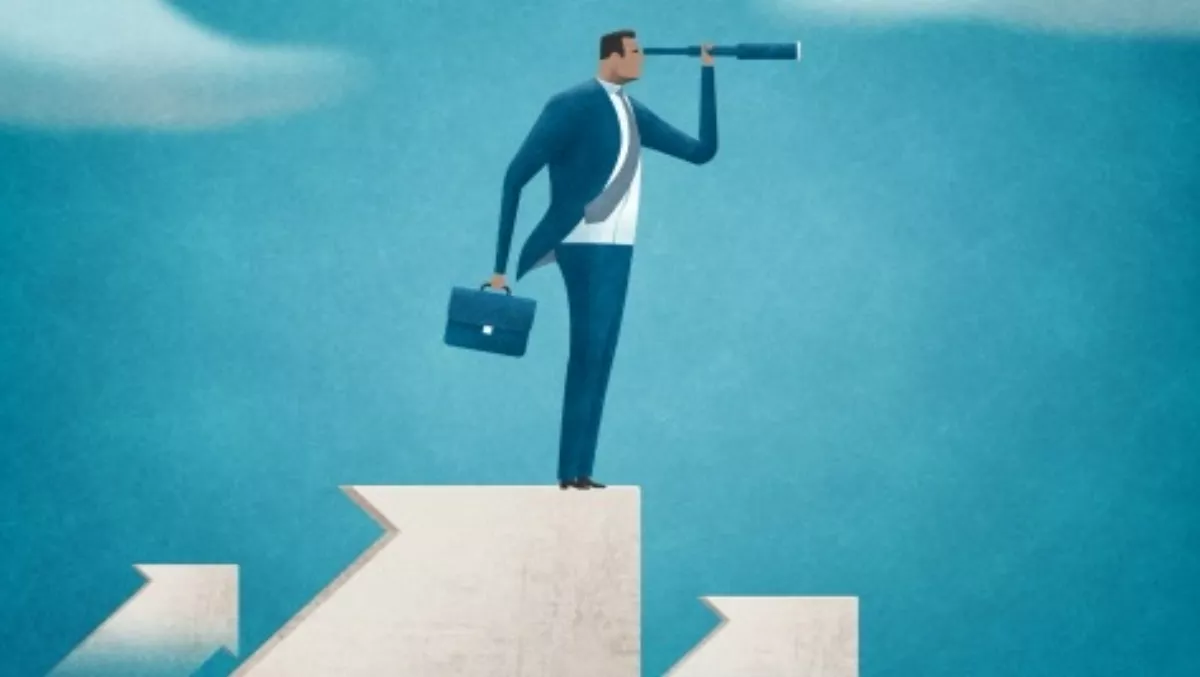 Fortinet: Protection from the core to the edge
FYI, this story is more than a year old
If you want to increase your increase revenues, regardless whether you provide solutions for SMBs, large, multi-site enterprises or cloud/managed services providers, Fortinet is the answer.
"No other security vendor has the range of solutions that Fortinet does," says Andrew Khan, Fortinet Senior Business Manager at Ingram Micro, New Zealand's largest distributor of Fortinet's security solutions.
"Just in Q3 alone Fortinet has released new models / versions of their flagship FortiGate Next Generation Firewalls, the FortiAP-S series of standalone secure Wi-Fi access points and a suite of software-defined network (SDN) and software-defined data center (SDDC) solutions. And to top it all off, Fortinet was named Frost & Sullivan's '2015 New Zealand Network Security Vendor of the Year."
All of this has had a positive impact on revenues. "Fortinet's Q3 global billings grew by 41%, their highest ever as a public company," continues Khan. "Closer to home Fortinet's ANZ team has almost doubled in the last 12 months. Which means that there is more incentive than ever for NZ resellers to focus on Fortinet as the security brand of choice for your client base. It's good business for everyone."
FortiGate Next Generation Firewalls (NGFWs)
Fortinet's recently-released FortiGate 600D and 900D NGFWs have been engineered to deliver high-performance security and are tailored to meet the demands of mid-sized and enterprise organisations today and into the future. Leveraging Fortinet's legendary FortiASIC-accelerated performance, both appliances utilise Fortinet's proprietary Network Processor 6 (NP6), providing the FortiGate 600D with throughput performance of up to 36 Gbps and propelling the FortiGate 900D to speeds of 52 Gbps.
Reinforced with industry-leading threat intelligence from FortiGuard Labs, the FortiGate 600D and 900D deliver the best-in-class protection and performance required by mid-sized and enterprise organisations.
For virtualised installations, the FortiGate VMX has been released to protect software defined data centers (SDDC). "Software-defined networks and data centers are poised to be the 'technology de jour' for larger enterprises and service providers," continues Khan.
"As such, your forward-looking clients will be looking for agile security solutions that can provide scalable protection regardless of physical location. Additionally, as virtualised networks and data centers become more complex, management becomes more of an issue. Fortinet's tight integration with VMware NSX means that clients can now have 'single pane of glass' visibility into the distributed networks that provides even more control over network operations."
Secure Wi-Fi
Fortinet's acquisition of Meru Networks late last year has provided a huge new application area for NZ resellers. "Fortinet has removed the 'wireless is the weakest link' mantra from network-speak," notes Khan, "with the local release of the FortiAP-S series of secure Wi-Fi access points.
"These stand-alone units don't need a controller…the security, again powered by the FortiASIC, is built-in. And Fortinet has tied all of these innovations into their 'Secure Access Architecture' which enables customers to seamlessly secure and segment devices and the access layers across wired and wireless networks.
"In short, if you want to expand your solution set, increase revenues and offer your clients world-leading security, you should be talking to us."
For further information, please contact:
Hugo Hutchinson, Business Development Manager at Ingram Micro hugo.hutchinson@ingrammicro.com P: 09-414-0261 | M: 021-245-8276
Related stories
Top stories