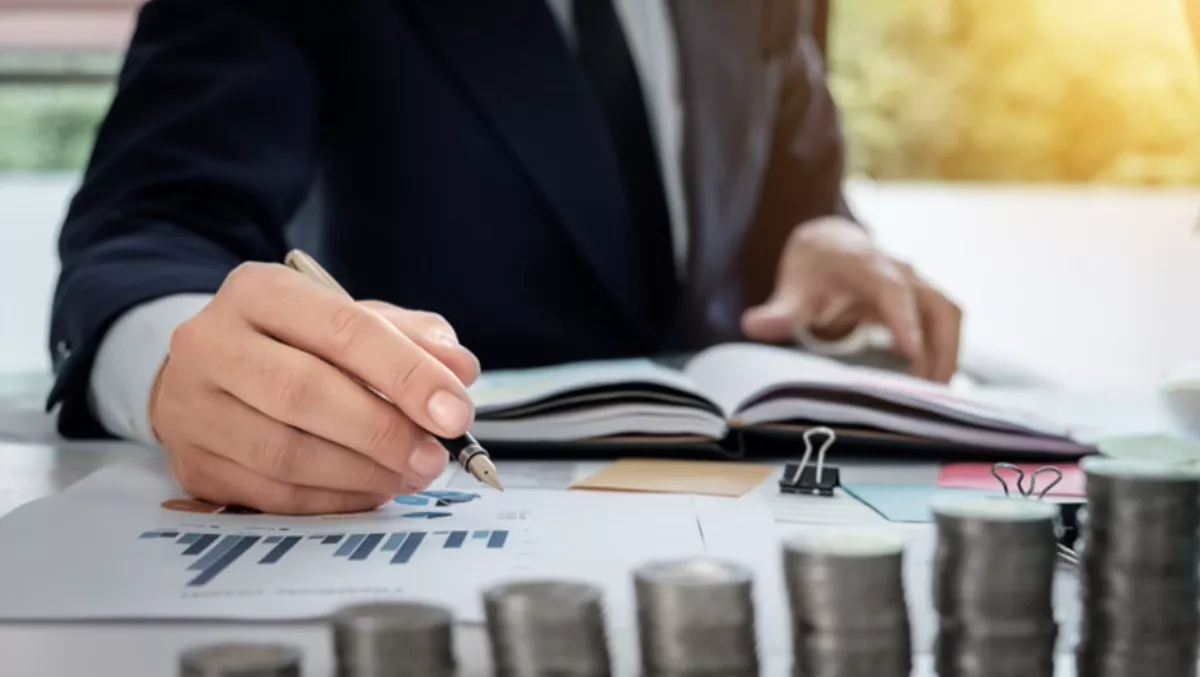 Gartner: Governments to invest in analytics, security in 2019
FYI, this story is more than a year old
Data analytics and cybersecurity pushed cloud out of the top spot for increased technology investment by government chief information officers (CIOs) in 2019, according to a survey from research and advisory firm Gartner.
This increased focus on data reflects CIOs' acknowledgement that artificial intelligence (AI) and data analytics will be the top "game-changing" technologies for government in 2019.
Gartner's 2019 CIO Agenda Survey gathered data from 3,102 CIO respondents in 89 countries and across major industries, including 528 government CIOs.
Government respondents are segmented into national or federal; state or province (regional); local; and defense and intelligence, to identify trends specific to each tier.
"Taking advantage of data is at the heart of digital government — it's the central asset to all that government oversees and provides," says Gartner vice president analyst Rick Howard.
"The ability to leverage that data strategically in real time will significantly improve government's ability to seamlessly deliver services, despite increased strain on finite resources."
Digital maturity is advancing
When it comes to strategic business priorities, the survey found that 18 of CIOs across all levels of government have prioritised digital initiatives again this year as key to achieving mission outcomes, compared with 23% from all other industries.
The next three business priorities for government are industry-specific goals (13%), operational excellence (13%) and cost optimisation/reduction (8%).
The survey data indicates that governments are making deliberate progress toward designing and delivering digital services, achieving comparable maturity to other industries overall. When asked what stage their digital initiative was at, 29% of government respondents say their organisations are scaling and refining their digital initiatives - the tipping point at which a digital initiative is considered mature. This is up from 15% in the 2018 survey.
However, government is still lagging other industries (33% overall) in scaling and refining digital initiatives. The gap is particularly marked in defence and intelligence, where just nine% of respondents have scaled digital initiatives.
"To meet increased demand and evolving expectations of citizens for effective and efficient services, government must continue to enhance its digital maturity," Howard says.
"Government CIOs clearly recognise the potential of digital government and have started developing new digital services, but now need to take digital beyond a vision to execution through digital leadership."
Despite the focus on digital, only 17% of government CIOs plan to increase their investment in digital business initiatives, compared with 34% of CIOs in other industries.
While government CIOs demonstrate clear vision in the potential for digital government and its emerging technologies, 45% report they lack the IT and business resources required to execute.
AI, data analytics and cloud top game changers for government
AI has taken the lead as the top game-changing technology for government CIOs for 2019. AI (27%) is followed by data analytics (22%) and cloud technologies (19%). Cloud dropped from first across all levels of government last year, to third overall in this year's survey.
"AI introduces new insights and delivery channels that will enable governments to scale in magnitudes not previously possible," Mr. Howard said. "This will allow reallocation of valuable human resources to more complex processes and decisions."
Among government respondents, 10% have already deployed an AI solution, 39% intend to deploy in the next one to two years, and an additional 36% intend to deploy an AI solution within the next two to three years.
Cybersecurity, cloud and data investment to increase
Among all levels of government, business intelligence (BI) and data analytics (43%), cyber/information security (43%) and cloud services/solutions (39%) are the most common technology areas for increased technology investment in 2019. Cloud dropped from first place last year to second overall for 2019.
According to Howard, the fact that cybersecurity remains an area of projected increased spending reflects government's recognition of its role as the steward of public data, with secure transactions now table stakes for governments in a digital world.
"In today's digital world, cyber attacks are highly visible, increasingly malicious and costly, and they erode the public's trust," Howard says.
"Government CIOs have steadily increased their prioritisation of cybersecurity over the years and have gained executive commitment to vigilance in ensuring that ever-evolving malicious attacks and threats are mitigated to the greatest extent possible."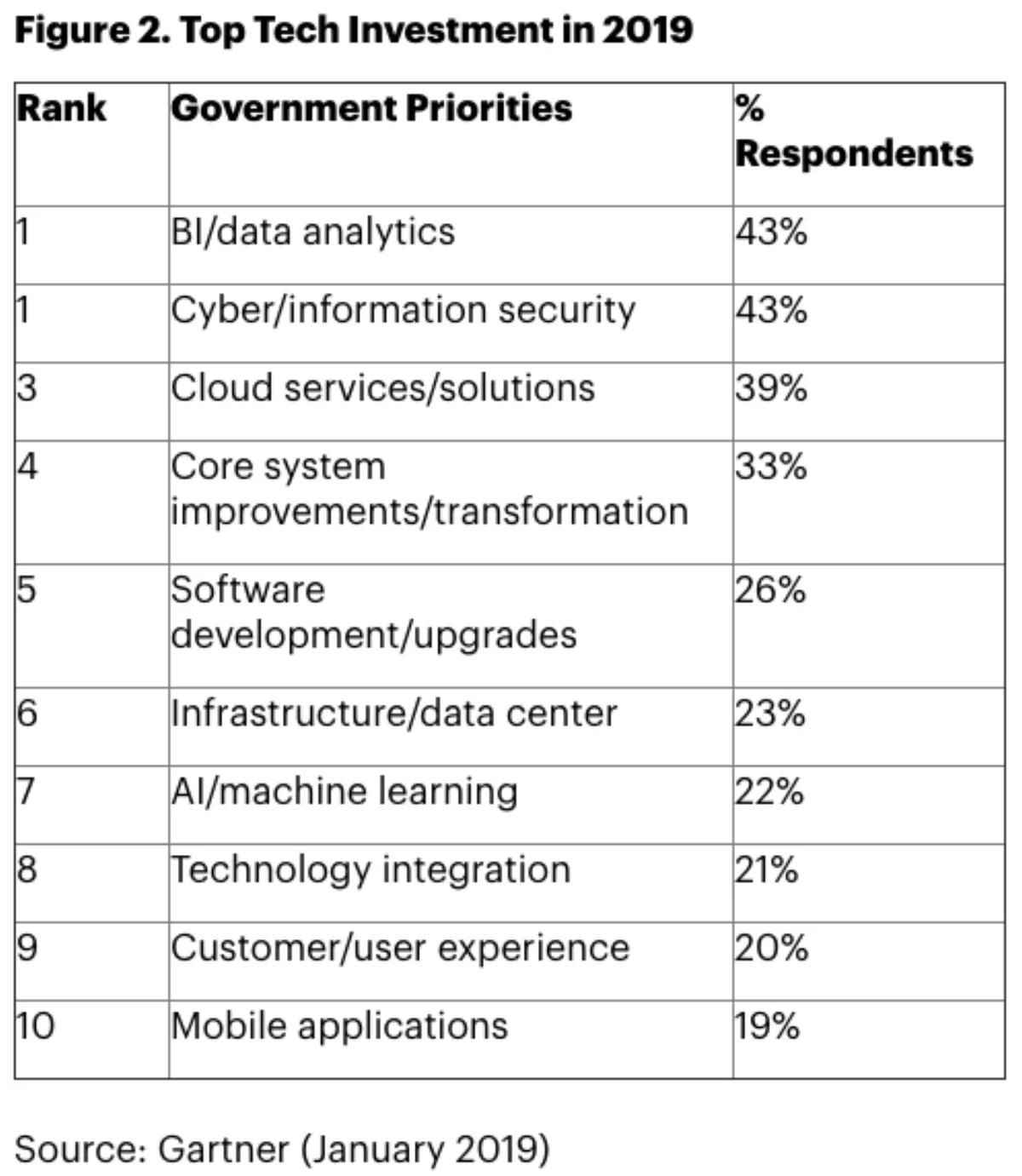 Related stories
Top stories