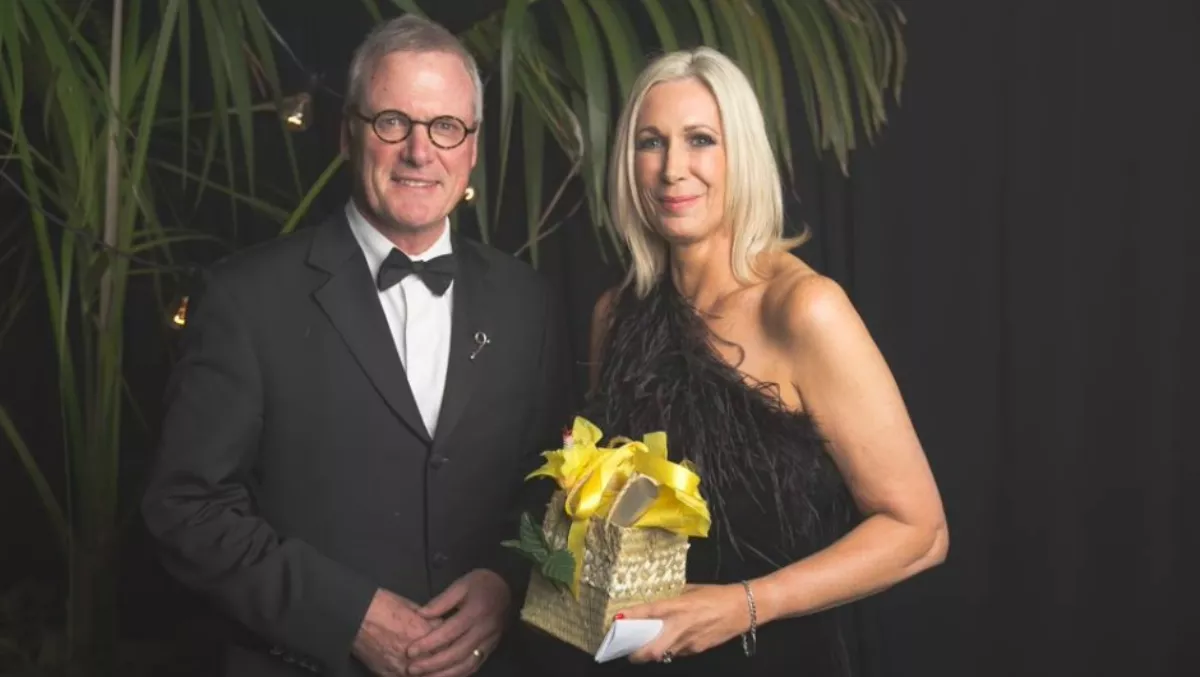 Golden times for Duo's Kendra Ross as cyber security work honoured
FYI, this story is more than a year old
A passion for cyber security and the desire to see more people join the sector has seen Duo's Kendra Ross honoured with a special award in the annual Wellington Gold Awards.
Ross received the New Thinking Award at the Wellington Gold Awards, which recognise Wellington businesses for their contribution to the region.
The award, presented in association with Massey University for leadership in Cyber Security, was presented to Ross at a gala dinner attended by more than 1000 people.
The special award came as recognition for the growth of Duo in cyber security, as well as Ross' role as co-founder of the 1stTuesday Security Club and the Information Security Awards New Zealand.
Her work as the founder of Project Wednesday, a spin-off from the 1stTuesday Security Club, was also recognised with the win, along with her contribution to a number of Government working groups and the Wellington Regional Economic Development working group.
"It was an incredible honour," Ross says.
"It was fantastic to have recognition for what we've been doing across the community sector as well with 1stTuesday and iSanz, and now we've got Project Wednesday starting to spin up as well," she says.
"To get that recognition for the work across the community was brilliant."
Ross says the award was also a positive for women in technology – something she touched on in her acceptance speech, noting the importance of diversity in the sector.
"It's really important for females to be recognised in this sector to hopefully encourage more girls into the sector and to be positive role models as well," she says.
Ross also used her acceptance speech to stress the importance of cyber security, not just from a risk view, but from an opportunity point of view.
"There are some real business opportunities in this sector," she says, noting that industry analyst firm Cybersecurity Ventures has forecast the sector to be worth US$1 trillion globally in the next five years.
"There is a real opportunity for businesses to build out solutions and product and workforces in this area and share in some of that opportunity."
Ross' latest project, Project Wednesday, is a 1stTuesday spin off designed for graduates, tertiary students and those new to security. Providing meet ups where 1stTuesday members will talk about career pathways in security and provide soft mentoring, Project Wednesday is designed to ultimately help address the shortage of security professionals in New Zealand.
"We need to look at how we can bring more people into this part of the industry and by building out a community, we can provide an opportunity to highlight pathways for them."
Ross says she's keen to see more females in the sector with the working group behind Project Wednesday aiming to make it an environment welcoming for women.
Ross says several key enterprises are looking at potentially enabling Project Wednesday members to go behind the scenes in security operations centres and incident response centres to get a better feel for the industry.
Ross says resellers are welcome to get involved the project, which will launch in Wellington and Auckland, with plans to have it available in Christchurch 'quite quickly' and with interest already expressed out of Otago as well.
"The opportunity for resellers to come in an mentor and potentially open up opportunities with apprentices and interns and identify talent early on and help nuture it, will be very important," she says.
Ross' New Thinking award was one of two special awards presented on the night, with New Zealand Rugby Union chief executive Steve Tew winning the Wellington Icon award.
Related stories
Top stories