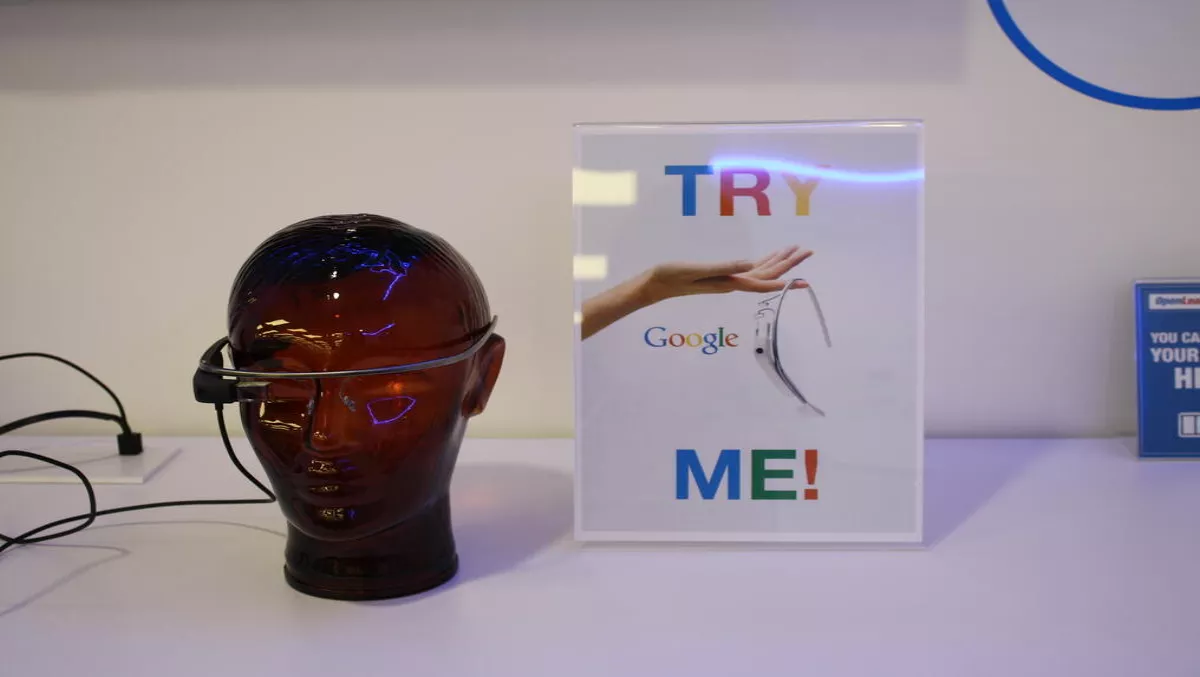 Google Glass hits Noel Leeming stores...
FYI, this story is more than a year old
Google Glass has arrived in New Zealand, with retail giant Noel Leeming now in possession of the wearable technology.
But don't expect to be able to buy the device through the retail stores. At least, not yet.
Tim Edwards, Noel Leeming chief executive, says the company wants to bring to market products "well in advance of what New Zealand would normally have seen, and we will do that with Google Glass."
However, the Google Glass units currently on show in the company's new Queen Street store - with units rolling out at other stores as they come to hand - are showcase items, available for customers to try, but not buy.
Jason Bell, Noel Leeming Group executive general manager merchandise, says; "We want to be first to bring technology to New Zealand – even if we can't sell it."
Bell says he has 'no idea' when Glass will actually be available for sale in New Zealand, but Noel Leeming tracked down several units and bought them.
"And we're bringing more in too," Bell adds. "We want to have showpieces to highlight the latest technologies from around the world."
Also on show at the new Queen Street store – and available for purchase – is Samsung's Galaxy Gear 2.
"We see wearable just getting bigger and bigger and we intend to lead that market  in New Zealand," Edwards says.
The company says wearable technology is a high growth category, expected to grow 10 fold over the next five years.
Edwards says the company is offering 'specialist services in a generalist enviornment', with a wide range of products but also instore 'experts' able to provide detailed advice for customers.
The Queen Street store – which is 117% larger than the previous store next door – is now large enough to include a Noel Leeming Open Learning Centre and Mobile Solutions.
The Open Learning Centres offer free 30 minute tutorials for customers to learn to setup and use their new device. Longer, in-depth paid follow-up sessions are also available.
Edwards says the company currently has six centres around New Zealand and plans to have 11 within 12 months.
Meanwhile the Mobile Solutions section includes specialist staff to help customers discover the latest mobile technology, compare price plans and connect while in-store.
While mobile phone covers can be bought off the hook, the company has also secured exclusive rights to a service allowing customers to create their own personalised phone cases for a range of phones, for $29.95.
"We expect this to have huge traction," Edwards says of the Cover Me service, which will launch at the end of August. "We're covering eight models at the moment; that's 80% of the market.
"We're very excited about this."
Customers can create their phone cover through the online store, as well as instore, with pre-designed images or using their own photos.
An interactive headphone display, allowing customers to connect their own devices to try out headsets, is also included in the new store.
"It's not world leading, but it is best practice," Edwards says.
Bell adds that Noel Leeming is experiencing double digit growth in headphones.
He says the headphone market was 'dead' a couple of years ago, with the popularity of smartphones as music devices and earbuds. However, over ear headphones are now back in fashion and the market is taking off again, he says.
"One of the things we've been guilty of in the last five or six years is being a bit quiet," Edwards says.
"But we've got a really big investment strategy for the next three years and a lot more announcements to come in the next few months."