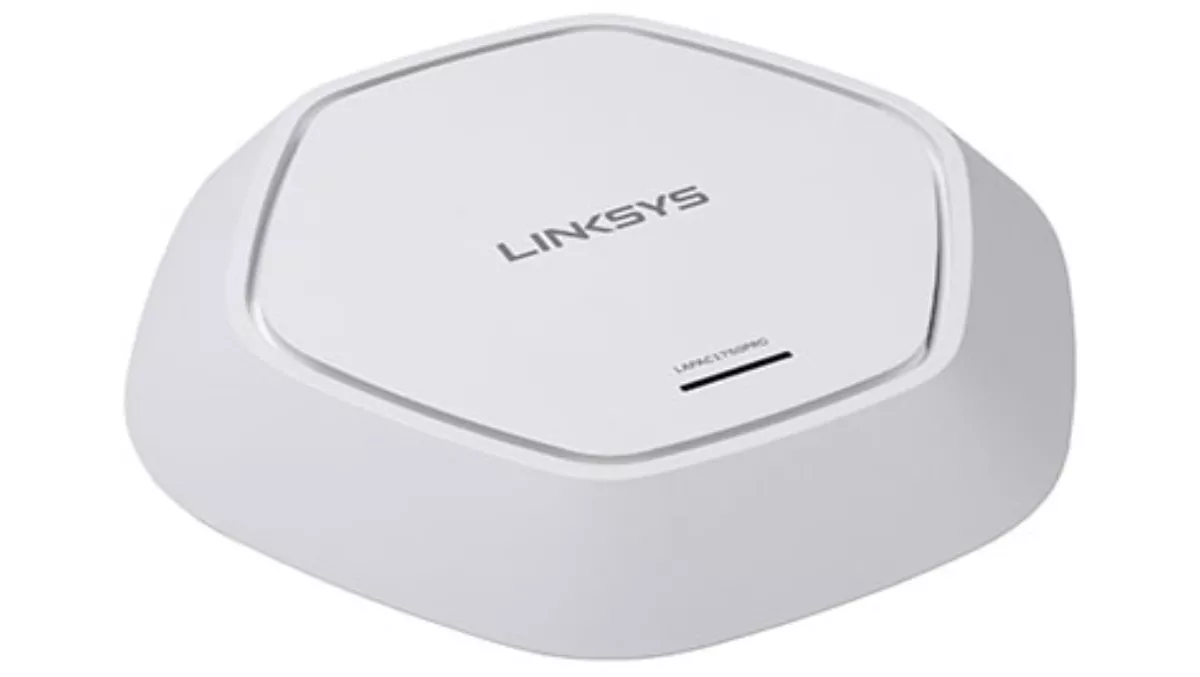 Hands-on review: Linksys Access Point 1750 Pro
FYI, this story is more than a year old
If you're like me, you probably have a perception of the Linksys brand from many years ago. Mine was of nasty bright blue and black products, which looked a little on the boxy side.
Wow have things changed for the brand. In early 2013 the Linksys brand was sold by networking juggernaut Cisco to accessories specialist Belkin.
Belkin had a lot of experience with not just the retail-focused packaging and marketing, but the design experience of the product itself. These happened to perfectly match the weaknesses of Linksys.
Since then the brand has almost completely reinvented itself. Leveraging some of the knowledge Belkin has with its own Wi-Fi access points and creating some beautiful looking devices with equally well-designed packaging.
We got our hands on a recent addition - the Linksys Access Point 1750 Pro.
If you're a home user, or unless your house is large, you're probably looking for a different device called a Modem Router with Wireless. This product is more suited to small to medium-sized businesses with a high level of wireless users, such as a small office, restaurant or retail store.
This is an access point used on an existing network to provide wireless connectivity to Wi-Fi enabled devices like laptops, tablets and smartphones.
It's another beautifully designed product. It's hexagon in shape and a clean white colour. With its look and feel, it best suits wall or ceiling mounting. It even includes the mount brackets. Overall I'd describe the design as modern yet unassuming.
When setting it up there are two ways to connect it, either using the power supply (which is included) in conjunction with a normal Ethernet connection or via a power over Ethernet connection.
In the power over Ethernet scenario, you need to have a switch that supports it, but it's very handy and will make a tidy installation much easier without the need for the power supply.
The device has a large LED light that indicates the status of the device, a classy blue when things are fine, green when starting up and red to show problems.
Once it's mounted and plugged in, you may find that if you've got a network with an existing DHCP server, then you won't need to make any or many changes to its configuration.
If you do need to log into it to change a setting or configure it, then the experience is incredibly easy. In fact, the only manual in the box is six-pages long and setup is so easy it's just a four-step process, and then you can follow the instructions onscreen, which as I said is very user friendly.
Once set up it has dual bands and supports connections up to the most recent AC standard. The historic problem is that each band slows down to the lowest common denominator. So if you've got multiple devices on different standards; the oldest device will slow down the new devices with faster capabilities. Hence it's great to have dual bands, so all the fast devices can be on one band and the slower/older devices on another.
While I'm not a security nor radio wave technician, the product ticks all the modern requirements, is feature rich, easy to setup and great to look at.
Overall a great product which I could see being very successful in Australian and New Zealand small and medium businesses. Well done Linksys!!
For pricing and availability contact the team at Exeed who distribute the product in New Zealand - www.exeed.co.nz or (09) 302 8253.
If you'd like to check out the product specs, you can download the guide here.
Related stories
Top stories