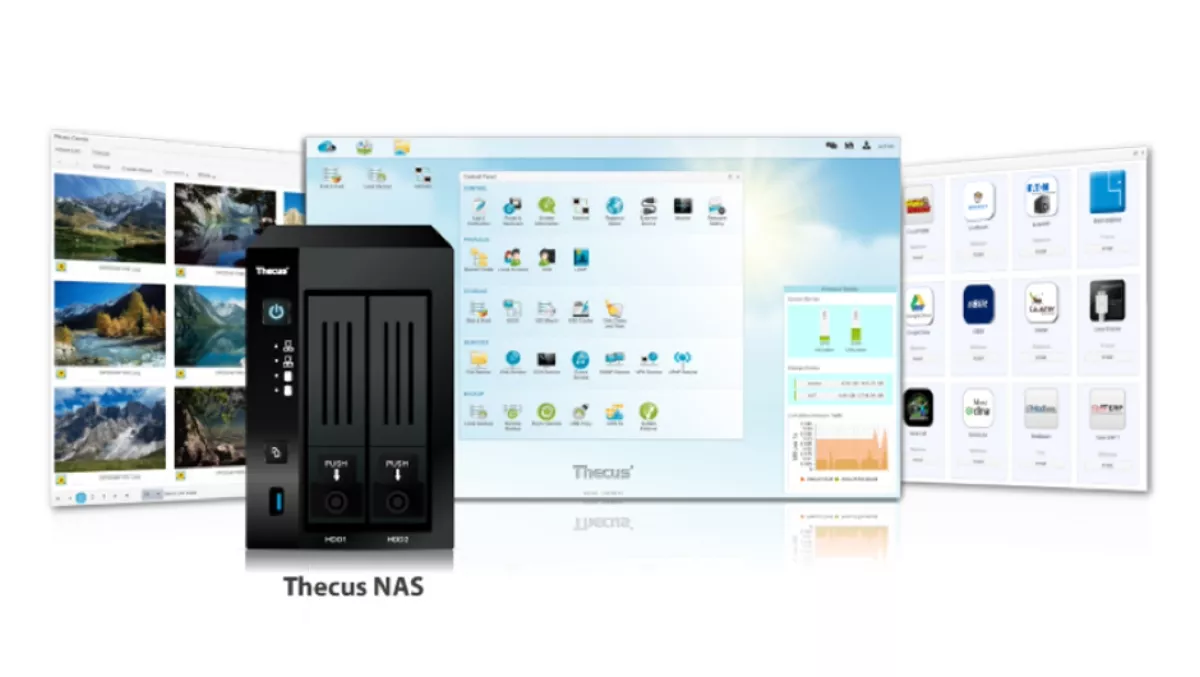 Hands-on review: Thecus N2810 NAS Server
FYI, this story is more than a year old
Sometimes, when I have writers block, I read what other reviewers have written about the product I'm reviewing. For me a NAS server was always a back-up device that sat somewhere on the network, away from the server for security reasons - and it just sat there, forgotten and unnoticed.
This NAS is designed to sit in your living room with your television and all your other entertainment devices. If you operate a home network, the Thecus N2810 will fit right in.
Setting up the NAS was relatively easy, with straightforward instructions that even I was able to adhere to. It takes both 3" and 2.5" hard drives (you just need screws to insert and hold them in place).
The Thecus website also has some useful guidance for setting up the hard drives. I only had one, but if I did have two, I could have set up a RAID array, the chosen option for those who require the security of in-build redundancy in case one drive fails. However, be warned. If one drive fails in a RAID array, the other one is often not far away. However, I digress. Attaching the Drive to the caddy is straightforward, and once inserted, can be locked into the NAS using the keys provided.
Connecting the NAS drive to my network was easy. I plugged it into my router, followed the instructions to enable my device, and I was away. The interface is web-based, so all you need to do is ensure that your NAS device has a web address compatible with your home network. The default address is in the 192.168.x.x range, so it shouldn't be an issue, unless you're using a different range.
There are two items of software you will need to install. The NAS is bundled with Acronis Software, Intel Security and you can download the Thecus T-OnTheGo app if you want your mobile devices to have access to the NAS. I'll start again. There are three bits of software you will need to install. That, plus an almost fanatical dedication to the pope… sorry… Monty Python reference.
Once you are set up, all you need is a connection to your television. The NAS is equipped with an HDMI connection, making it a breeze to connect. You are now free to download and save content from the Internet. Your limit will depend on the size of your hard drive.
And now we return to writers block, which you may remember I mentioned previously. At this stage I looked at the box and wondered, "What is 4k transcoding?" Basically, it's what the Celeron N3050 dual core CPU needs to provide quality multimedia output when you watch your recorded item. The N2810 comes with a dual core processor, however, if you want to take it to the next level, you can go for the N2810PLUS which includes a quad-core processor.
If Obi Wan had been writing this review, I'm sure he would have concluded this way. This is the Multimedia NAS you have been looking for.
If you would like to know more, click here.
Related stories
Top stories