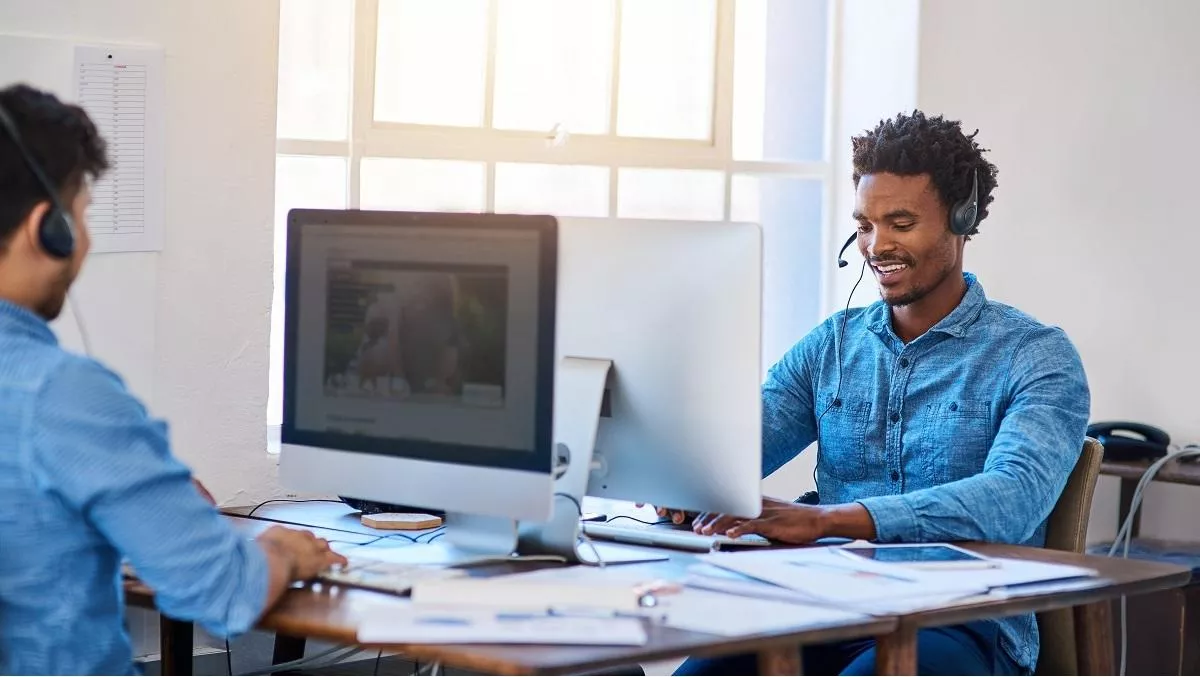 How a NZ contact centre solution grew into a leading Microsoft Teams offering
FYI, this story is more than a year old
It's been almost ten years since Zeacom, a New Zealand-based contact centre solutions provider, was acquired by Enghouse Systems, a leading provider of a slew of enterprise software solutions. In many ways, a lot has changed in nine years. But there's one thing that's stayed the same since Zeacom's acquisition: its continued operation within Aotearoa.
Enghouse's 2012 acquisition of Zeacom was completed with a simple initial objective in mind: bolster Enghouse's contact centre offering. But, while Zeacom's offering was a single product, it turned out to be a 'jack of all trades' — incorporating core routing and reporting contact centre capabilities with some unified communications delivering presence to desktops, a console component and IVR.
Fast-forward to 2021, and now the Kiwi software has become Enghouse's top-selling contact centre solution, with its Microsoft Teams contact centre offering at its heart.
"One of the advantages of the acquisition is that it has allowed us to narrow our focus to being purely an exceptional customer service platform, and be able to surround and enhance that with other applications from the Enghouse Interactive portfolio," says Enghouse managing director for APAC Andrew Carmody.
That portfolio now includes call recording and analytics, self-service applications and cloud technologies to supplement the core Enghouse Interactive Communications Centre offering. On top of that, Enghouse retained the original New Zealand dev team, and the market for the product has only expanded in the years following the acquisition.
But, as mentioned above, a lot has changed since 2012. The offering has evolved to suit the environment around it, and the rapid movement toward cloud infrastructure and computing in the wake of COVID-19 has only strengthened the product's value.
The migration to Microsoft Teams as a means of facilitating remote work suited Enghouse too: with over 11 years of R-D experience alignment with Microsoft solutions, the company was superbly-placed to support its customers during an unprecedented and unpredictable time.
Enghouse's status as a specialist contact centre provider ensures optimal and secure migration of communications infrastructure to deliver digital transformation objectives. The solutions use intelligent integration to consolidate front, middle and back-office processes, providing a 360-degree view of an organisation's customers.
Enghouse's advanced interaction-handling capabilities help intelligently route customers to frontline workers — and native integration to Microsoft Teams lets them effortlessly engage back-office experts to provide the best resolution available for every interaction.
It also doesn't hurt that Enghouse is a Microsoft Gold Certified Partner, putting the company in the top 1% of technology providers, and one of the first ISVs to be certified in the Connected Contact Centre Microsoft Teams Certification Program.
It has supported over 600 customers in their deployment of leading-edge contact centres in a Microsoft environment. It works with many partners - among these are Cogent, Lexel, Spark, Telesmart, Computer Systems Australia, IComm, Logicalis, and Telstra - to migrate customers' contact centres to Microsoft Teams.
To find out more about Enghouse Interactive's Teams offerings, click here.
You can also find out more at Enghouse's upcoming webinar series, Contact Centre for Microsoft Teams Tech Clinics.
Session 1. How does an Enghouse contact centre with Microsoft Teams work?
DATE: Wednesday 24th March at 12 pm AEDT, 2 pm NZDT, 9 am SGT
PRESENTERS: Phil Robson and Carina Tu
Session 2. Things to consider when migrating your contact centre to Microsoft Teams
DATE: Thursday 15th April 12pm AEST, 2pm NZST, 10am SGT
PRESENTERS: Richard Winterburn and Andrea Chiplin
Session 3. The Future of an Omnichannel Contact Centre with Microsoft Teams
DATE: Tuesday 11th May 12pm at 12pm AEST, 2pm NZST, 10am SGT
PRESENTERS: Tony Athanasiou and Anna Stokes