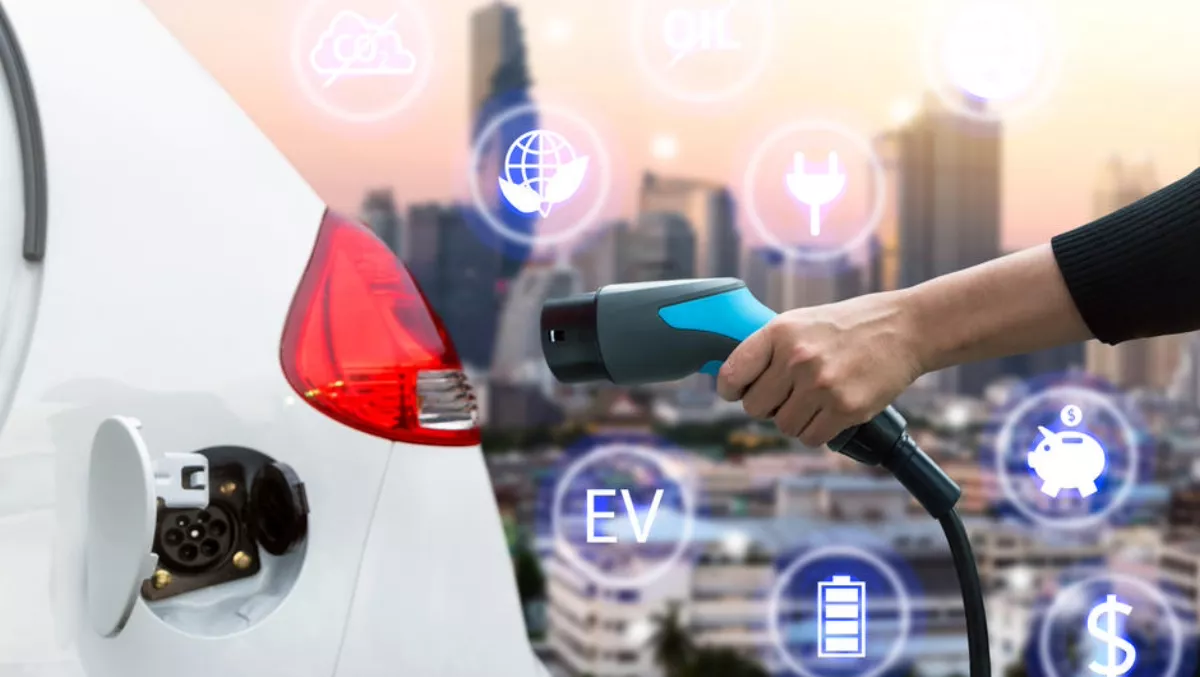 How to get businesses on board with electric vehicles
FYI, this story is more than a year old
Drive Electric, a not-for-profit group promoting the uptake of electric vehicles (EVs), has released advice on how to convince business to introduce EVs into company fleets.
Meridian Energy procurement manager Nick Robilliard is one of the key contributors to the research after successfully transitioning half of the company's passenger fleet to EVs.
Meridian, which is sponsoring the research, owns a mixture of second-generation near-new Nissan Leafs and late model all-electric Hyundai IONIQs, along with new generation 2018 Nissan Leafs.
Robilliard says one of the keys to success is considering used and new EV options.
"I asked, 'Why do we buy brand new vehicles?' For a lot of the around-town functions, where people aren't doing huge kilometres, why would I put a brand-new vehicle there?" he says.
While the new Hyundai IONIQs cost more than their non-electric equivalents, the money he saved on the Leafs made great financial sense.
EVs also stack up in terms of maintenance, servicing and resale value, Robilliard says.
"By converting to electric, we've managed to save between $5000 and $6000 per year on operating and maintenance costs for each vehicle.
"After 14 months of ownership, the IONIQs have retained 87% of the original purchase price. This compares favourably against the vehicles we would usually have purchased, where 70-75% of value is retained."
While there are financial benefits, Robilliard says it's important to get staff buy-in.
"Taking people on the EV journey was really important. We're a company full of engineers who are naturally curious, which has made this easier for us."
Thinking about charging infrastructure needs – both onsite and out in public – is also essential, Robilliard says.
Installing charging infrastructure at an owned or leased building isn't always as simple as it sounds.
"The cost to put in chargers varied massively according to the site, and the reasons for that are a whole other consideration. Every site will have a different power provision to it.
"How does your landlord feel about it? It's an improvement to their building, so are they going to contribute? Are you going to separately meter the power? Who's paying for the power? So, there's lots to consider here."
Robilliard also had to consider how staff doing longer road trips would be able to charge up, particularly the 330km trip between Christchurch and Twizel.
Energy Efficiency and Conservation Authority (EECA) chief executive Andrew Caseley says fleet buyers are playing a hugely important role in transforming New Zealand's light fleet from fossil-fuelled vehicles to EVs.
"The majority of new vehicles bought in New Zealand are purchased or leased by businesses," says Caseley.
"These then filter into the consumer market as used vehicles. I applaud those businesses that are showing leadership by introducing EVs into their fleets and sharing their experiences...
"It is challenging to be an early adopter and practical, informed advice is an important part of bringing down the barriers."
Drive Electric have released a white paper outlining this and more advice.
Related stories
Top stories