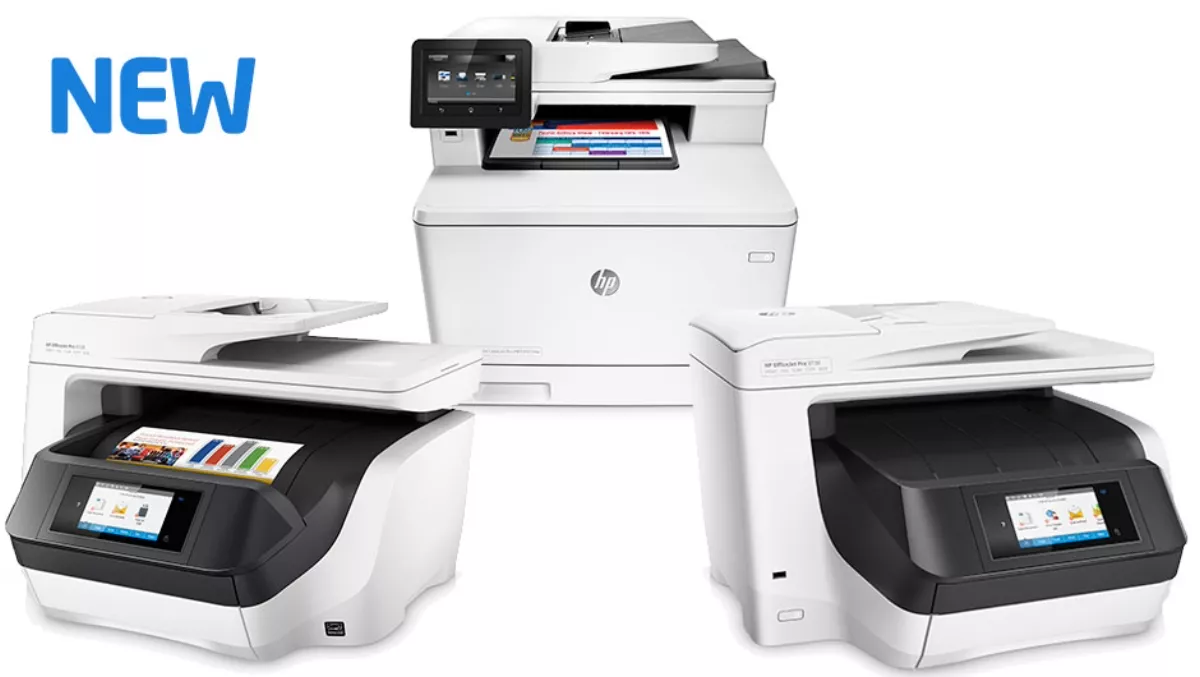 HP reinvents OfficeJet and LaserJet printer ranges
Fri, 8th Apr 2016
FYI, this story is more than a year old
By Sean Mitchell, Publisher
HP has taken its new reinvention motto to heart with the announcement of brand new and from the ground up redesigned OfficeJet Pro and LaserJet Pro printer ranges.
The new models are smaller, more easily centrally managed, have better security and are faster than previous generations.
The updated OfficeJet Pro range
The OfficeJet Pro family are inkjet-based while LaserJet Pro's are laser printers. Both are designed for business and enterprise clients and come in ranges including straight printers through to multi-function devices with scanning capabilities.
The OfficeJet Pro family offers up to 50% lower cost than laser printers and are ideal for small or home offices of up to five people.
The new models have a totally new paper path which allows for duplex printing at drastically increased speeds. Also, they're highly efficient with their power usage having no fuser unit like a laser would.
Outside of the stylish new designs, the pages now rest orientated inwards not outwards when printed, so nothing falls onto the floor and they come out facing down for security reasons.
Also, for the multi-function models, the scanner can now scan both sides of the page at once, which reduces the time to scan double-sided documents massively.
HP has outdone themselves with this latest OfficeJet Pro range, they're smaller, cost effective to run, faster, look stylish and the print quality is incredible.
The updated LaserJet Pro range
Laser remains the ideal technology for users that print large volumes of monochrome or those that use a wide variety of paper media types.
HP also updated its LaserJet Pro range with new looks, lower energy-using lasers and faster printing.
The new laser printers incorporate HP's JetIntelligence technology, which makes them greener, faster, more efficient and smaller.
Both new ranges of printers feature support for clever new mobility technologies to allow you to print from your mobile devices and monitor the health of your printer.
They also support advanced new security features, which we explained in another story here.