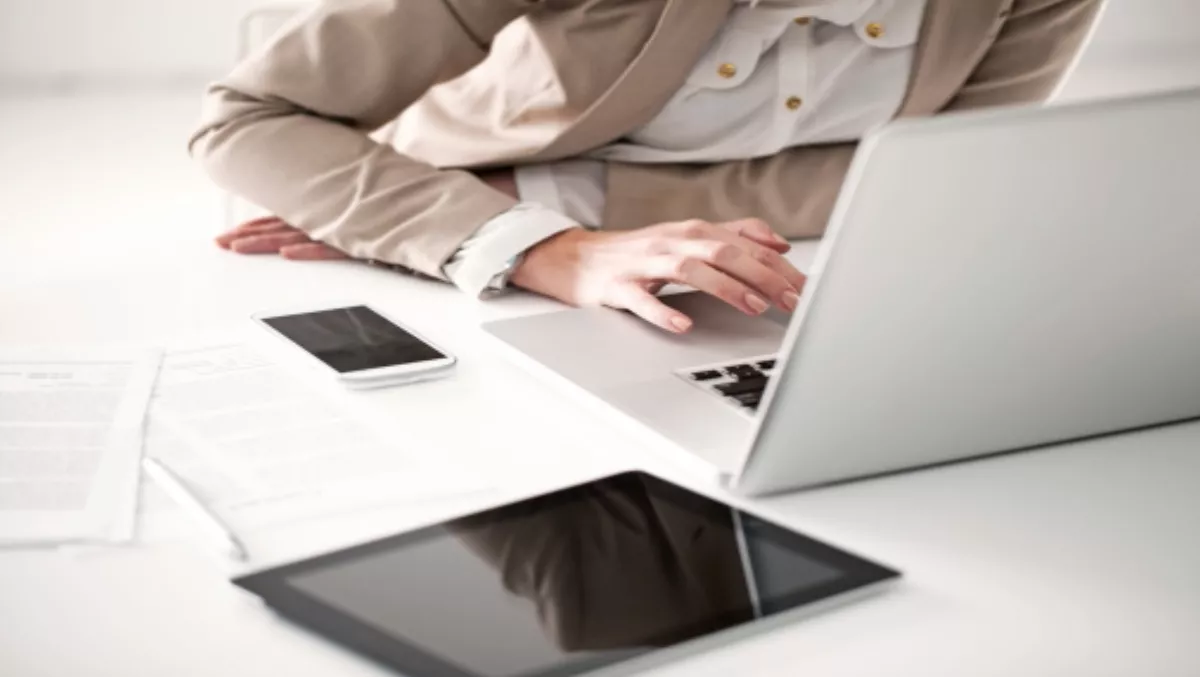 HP: The mobile workforce's network...
Fri 16 May 2014
FYI, this story is more than a year old
BYOD is putting a strain on legacy networks. Raymond Maisano country manager, HP Networking, Enterprise Group, HP South Pacific looks at how software defined networking can help.
The rapid global take-up in mobile devices is a trend that is creating opportunities and challenges for organisations.
But the rush towards BYOD is placing a unique strain on legacy IT systems. Compounding the problem is the fact that business critical applications are competing for space with high volumes of consumer traffic, like audio, video and social networking.
This raises concerns about security, access and network performance. In a HP-commissioned survey by Enterprise Strategy Group, nearly half of the 280 respondents nominated network performance as one of their biggest worries.
Performance issues posed by the BYOD trend must be viewed in the context of network environments under pressure to become more agile and responsive.
Unfortunately legacy networks simply do not have the capacity to keep up with changing business and IT demands.
Current network security policies and controls are no longer adequate, while it's nearly impossible for rigid networks to keep up with dynamic server virtualisation and cloud computing.
As organisations move to embrace the cloud, stagnant network management processes and tools will cause them to lag behind.
The stage has been reached in which software-defined networks are not only preferable, but inevitable.
With new technologies and platforms rapidly emerging, organisations must begin evaluating new architectures and how they fit into the bigger picture.
Network needs
Networks need to have flexibility and agility to support business objectives, and be part of overarching converged infrastructure which embraces compute and storage environments.
The new network architecture must provide sufficient levels of automation and orchestration for rapid softwarebased deployment of end-to-end services.
More specifically the network must be a foundation for 'any-toany' connectivity - which means any application, any services and for any user - while at the same time providing high performance, low latency, non-blocking connectivity.
The network must also be based on a platform independent from physical devices and extending from the data centre to campus and branch networks, while being connected to higher level cloud and virtualisation platforms for orchestration and automation.
SDN pros
There are many benefits from such a software-defined network. By understanding the needs of an application or service, the network can adjust its service accordingly.
The ability to group applications and service types into defined categories allows organisations to dramatically speed up the provisioning process by associating a new application or service with a category.
The result is closer alignment of server, network and storage operations. Virtualising the network domain by creating a layer of abstraction from the physical network ensures users are able to access almost any service quickly and easily.
Software helps create secure and segmented networks so that the underlying physical network can be reconfigured to deliver the desired type of service from any connection to any connection.
This allows organisations to fully support the BYOD culture and take full advantage of new business mobility.
Ultimately, this is all about enabling a comprehensive network solution to deliver applications and services from the data center or cloud to the end-user – no matter what device they are using.