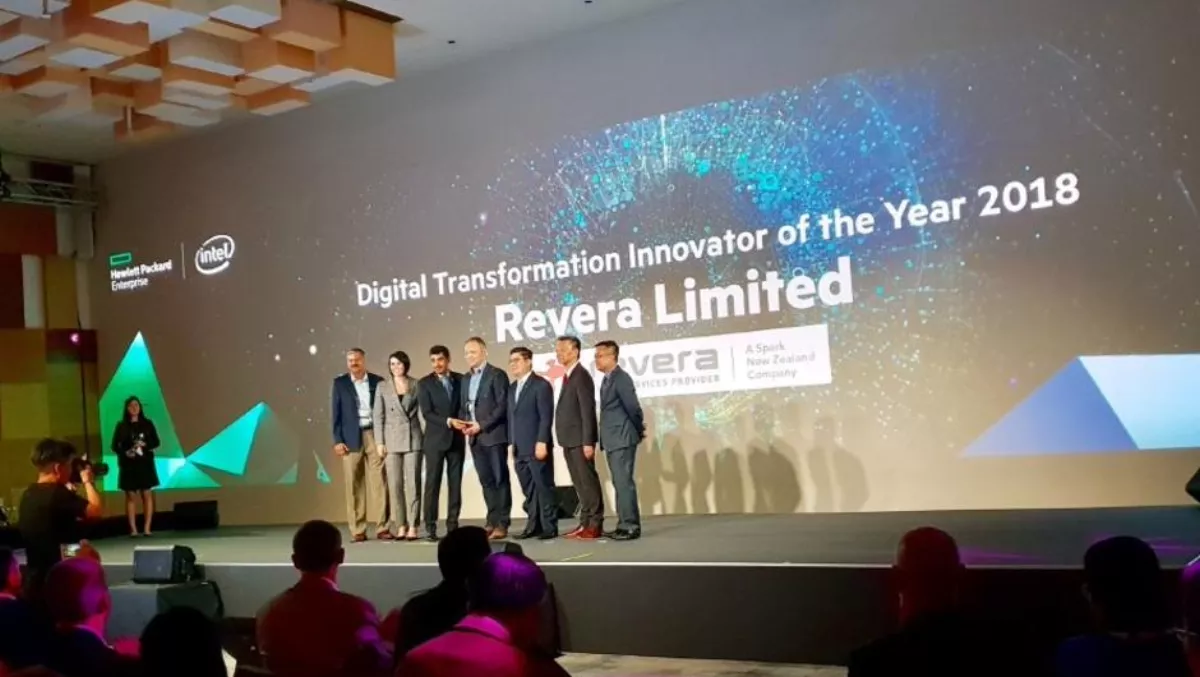 HPE honours Revera for hybrid cloud prowess at regional awards
FYI, this story is more than a year old
Hewlett Packard Enterprise (HPE) has recognised Spark-owned cloud service provider Revera at HPE's regional awards.
Revera walked away with HPE's Asia Pacific Digital Transformation Innovator of the Year award, which was presented earlier this month in Singapore.
Revera deployed HPE's ProLiant for Azure Stack for its own Azure stack offering through its multi-cloud management interface CloudCreator.
Azure Stack for Cloud Creator is now being used by New Zealand businesses, including digital health provider iMOKO and not-for-profit firm Patience Project, and Webtools.
HPE account director Andrew Bedford says HPE awarded Revera for its ProLiant for Azure Stack deployment, and it's a testament to Revera's innovative way of simplifying hybrid cloud.
"Revera has achieved tremendous success on the back of innovation that distinguishes their Azure Stack offering in a way that customers value," he said. "Technology is a key enabler, and we're really excited to see Azure Stack by CloudCreator rise on HPE Hybrid IT solutions," Bedford comments.
Revera and HPE have been working together for more than a decade. Last year HPE honoured Revera as a leading service provider in Asia Pacific.
"We're thrilled HPE has recognised our innovation and vision for smarter ways to connect and manage hybrid clouds," says Revera CEO Robin Cockayne.
"From the time we've spent in HPE's innovation lab to the smarts they bring to our HPE stack, HPE has been a priceless contributor to our Microsoft hybrid cloud services."
Cockayne adds that both companies will continue to work on multi-cloud services to help New Zealand businesses benefit from hybrid cloud.
"Offering standard Azure Stack didn't interest us – that's a commodity game," he says.
"Azure Stack by CloudCreator is the country's single largest investment in Microsoft hybrid cloud technology, offering unique add-on capabilities. We've staked our future empowering our clients to get the best out of their multi-cloud sourcing strategies by providing them with smart tools, services, and advice whenever they need it."
Revera, its parent company Spark and sister company CCL went on tour around New Zealand to showcase benefits and opportunities in hybrid cloud.
"Clients have a fast maturing view of cloud commercials and demand better self-service control and more flexible consumption," Cockayne concludes.
Earlier this year Spark and Revera signed on to the Lightning Lab GovTech programme. They provide tech and consulting services and local councils around Wellington.
"The GovTech programme enables both Spark and Revera's digital ecosystem to be leveraged and in turn foster innovation within government, which will ultimately deliver leading-edge local and central government services for New Zealand businesses and everyday Kiwis," commented Spark Digital CEO Jolie Hodson at the time.
Related stories
Top stories