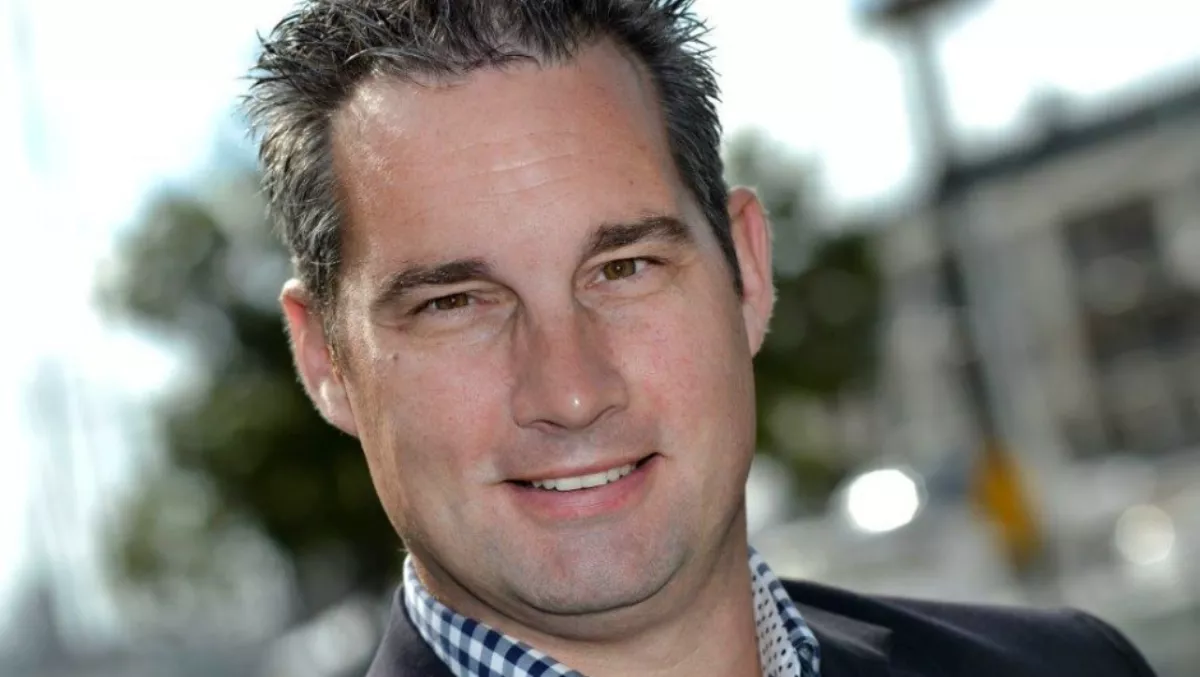 HPE NZ opens up SMB market for resellers with e-com platform
FYI, this story is more than a year old
HPE New Zealand is offering resellers a new avenue to SMB business, with the launch of a local eCommerce platform.
Cedric Edwards, HPE New Zealand director of channels and SMB, says the platform, currently being piloted with Acquire, resolves a 'glaring gap' which meant SMBs could see HPE product online, but couldn't see pricing or purchase offerings.
The new Small Business Marketplace will enable SMB customers to review product details and specs, see real-time price and availability of products and compare partner pricing and offers, before purchasing direct from HPE partners.
The marketplace will offer HPE New Zealand's bundles and promotions, along with pre-packaged solutions and more SMB-friendly offerings such as smaller servers and storage offerings, with pricing feeds supplied by partners.
"The key thing about the site, and what makes it very, very partner friendly and extremely important to us around supporting and managing the channel, is that it lists the partners who are contributing and when the customer wants to buy or transact they click on the partner and it takes them to the partner's website for a transaction with the partner," Edwards says.
"We are not fronting a transaction in any way. The eCommerce transaction itself will be between the partner and the customer."
He admits partners wanting to be involved will need to be invested and proactive.
"Maintaining an eCommerce platform of any kind requires your maintenance and input," Edwards notes. "Some partners may want to get involved, others may say it's a high level of transaction, low value SMB business that's not really their thing."
Pilots in the United States showed that while initially a large number of partners wanted to be involved, the numbers settled over time to a group of core partners in each region.
Edwards says there is significant demand from local SMBs to be able to get pricing and ultimately to purchase HPE equipment online.
"SMBs are becoming far more educated and knowledgeable about IT and solutions and many of them know what they want and want to go and get a price or to buy it.
"This is an opportunity for us to engage in a better and different way with our customers," he says.
"And it provides partners the opportunity to get involved in a market where perhaps they haven't been."
Edwards says the offering has been well received by HPE New Zealand's distributors.
"Talking with our distributors, they're very keen to assist the partners in putting up promotions and bundles, or different offerings on the site.
"So there is a real opportunity for distribution to add value to the partner community."
The marketplace is one of a number of initiatives HPE New Zealand is rolling out to woo the local SMB market.
Around July it will take subscription services to the next step, providing a managed server on site offering, enabling small customers to have a full solution managed offline; and some Easy Connect products designed to provide onsite gateways to the cloud.
"For those small and medium businesses who think some of their business will be onsite and some will be in the cloud, this provides them with infrastructure on site to be able to do that," Edwards says.
"It's really a number of different offerings in that small to medium business area where customers who want a hybrid solution can get the best of whatever they want – whether they want to buy that equipment, have it on a monthly basis, or if they want to use it as an infrastructure to help them connect to their cloud solution."
The vendor's SMB push doesn't stop with just customers either, with HPE New Zealand running 'HPE Unplugged' for its smaller channel partners who may feel they're too small to deal with the company.
Around 100 'next tier' partners are already signed to visit HPE and hear what the vendor is offering in the SMB space in a move Edwards says will also show them 'actually not a bunch of stiff corporate suits, but real people with the real intention and offering to them to help them drive their business, get involved in more business and help them drive their margin and profitability'.
Related stories
Top stories