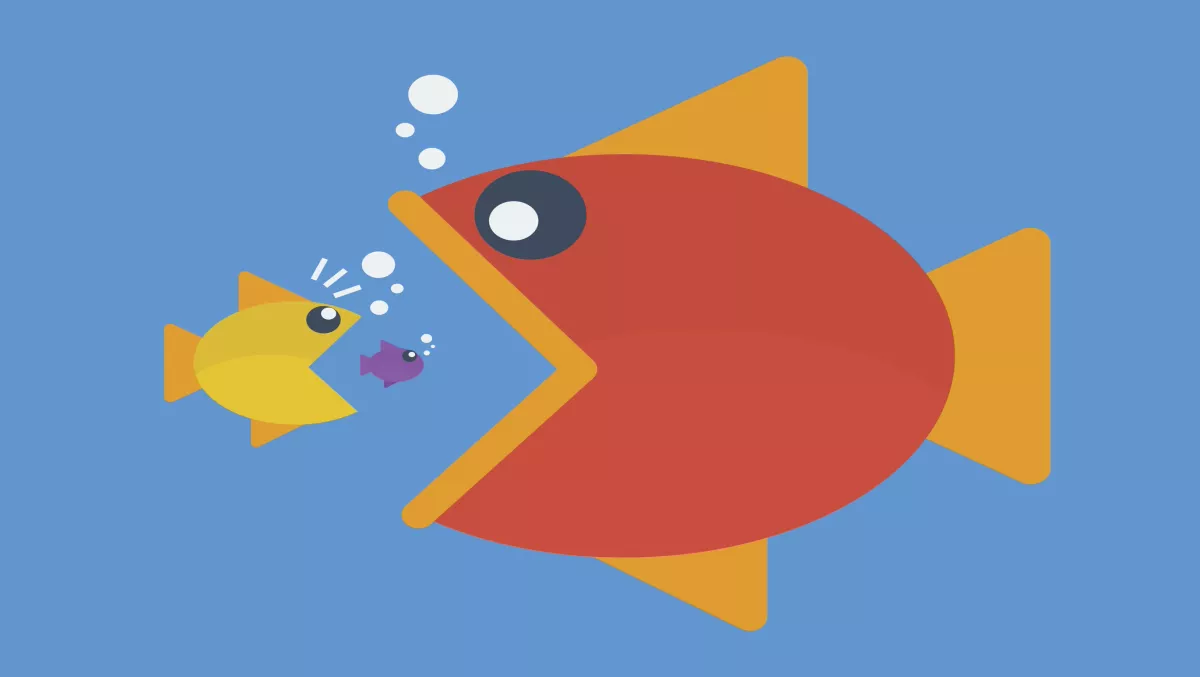 HPE to fork out more than $1 billion in acquisition of Nimble Storage
FYI, this story is more than a year old
Hewlett Packard Enterprise (HPE) today made an enormous announcement – around about US$1.2b, to be (roughly) exact.
The company has entered into a definitive agreement to acquire Nimble Storage, provider of predictive all-flash and hybrid flash storage solutions.
HPE will pay $12.50 per share in cash, representing a net cash purchase price at closing of $1.0 billion. In addition to the purchase price, HPE will assume or pay out Nimble's unvested equity awards, with a value of approximately $200 million at closing.
There is no doubt that flash is a fast-growing market and an increasingly important element of today's hybrid IT environment – IDC Research put the value of the overall flash market in 2016 to be US$15 billion, with a forecast of $20 billion by 2020.
In making its move to take over Nimble Storage, HPE is revealing its cards to expand its presence in this market.
HPE affirms Nimble's predictive flash offerings for the entry to midrange segments are complementary to HPE's scalable midrange to high-end 3PAR solutions and MSA products.
Sealing the deal with Nimble will allow them to deliver a full range of superior flash storage solutions for customers across every segment.
President and CEO of HPE, Meg Whitman says Nimble's complentary portfolio will help HPE deliver on their vision of making Hybrid IT simple for their customers.
"This acquisition is exactly aligned with the strategy and capital allocation approach we've laid out," Whitman says.
"We remain focused on high-growth and higher-margin segments of the market."
CEO at Nimble Storage, Suresh Vasudevan says the deal will accelerate the financial performance of the combined businesses by bringing together the complementary product portfolios and leveraging HPE's expansive go-to-market capability, partner ecosystem, and leading server platform.
"This acquisition validates our technology leadership in flash and in the use of cloud-based predictive analytics," says Vasudevan.
"We're confident that by combining Nimble Storage's technology leadership with HPE's global distribution strength, strong brand, and enterprise relationships, we're creating expansion opportunities for the combined company."
Executive vice president and general manager of the Enterprise Group at HPE, Antonio Neri says looking ahead they have a clear product roadmap for their hybrid IT offerings, and the acquisition of Nimble fits snugly in it.
"Our storage DNA has never been stronger and our experience expanding 3PAR's reach, without slowing down the innovation engine, will serve us well with Nimble," Neri says.
"We are excited to welcome the Nimble team to HPE, and believe that together we will be a powerful force in the market and for our customers."
The tender offer and merger and closing of the transaction are expected to be completed in April, subject to the satisfaction or waiver of the offer conditions set forth in the agreement.
Related stories
Top stories