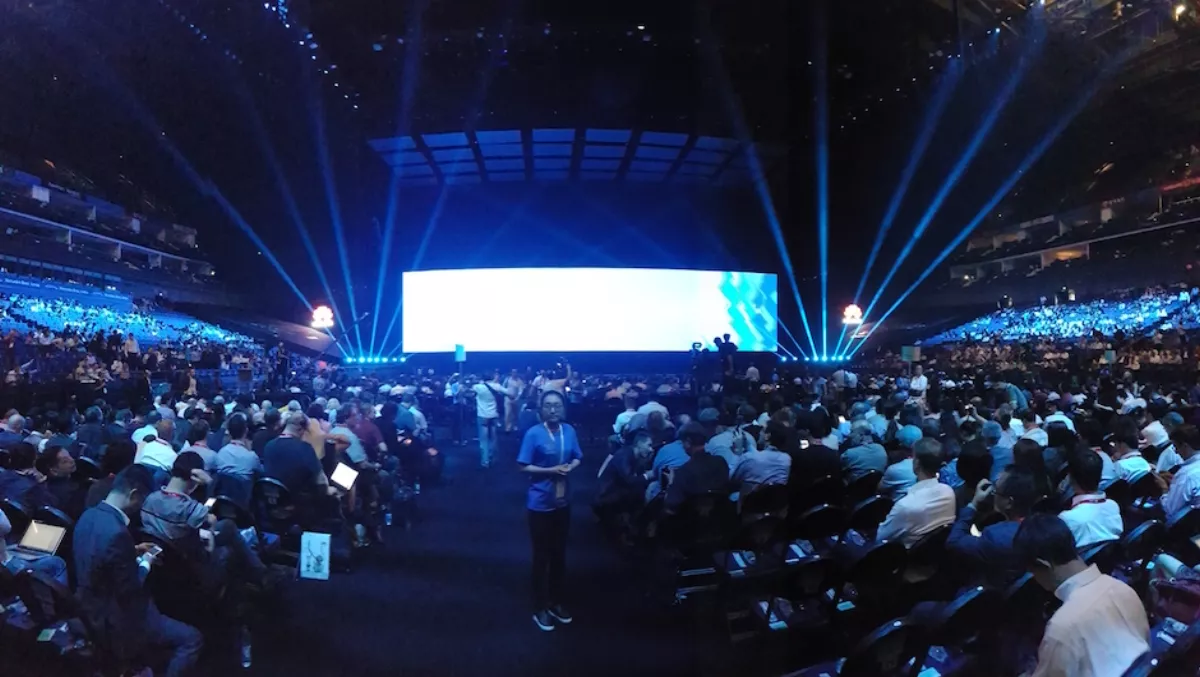 Huawei assures better view from the cloud but more ICT emphasis needed
FYI, this story is more than a year old
The Huawei Connect 2016 event is currently under way in Shanghai, China. The event is the largest industry gathering in Huawei's history, boasting over 20,000 participants and spread across three venues making up for a whopping total of 18,000 square metres of tech space.
Today, Huawei deputy chairman of the board and rotating CEO Ken Hu spoke at length about the massive extent to which the cloud has changed the way we work and live, and how the transformation will continue well into the future for those that are prepared to embrace it.
"Cloud is all about connecting," says Hu. "It keeps evolving and developing. Every individual, business, industry and economy is being reshaped by cloud. We are now more connected than at any other time in history, and it's disrupting everything around us."
Hu expects that by 2025, all enterprises will be utilising cloud technologies, while 85 percent of enterprise applications will exist in the cloud. While Hu asserts the adoption of cloud is inevitable, it still requires deep and in-depth transformation.
"We need to change our mindsets around the role of ICT," Hu says. "Companies need to change their perspective about ICT from just a support system to a company-critical system. "Talent is in short supply on a global scale for cloud computing and companies need to plan for this ahead of time and start hiring talent."
According to Hu, Huawei is actively doing just that, promoting expertise and using ICT to drive business transformation.
"We believe that CIOs will have huge power in years to come," Hu says. "Having the ability to promote those ideas of digital transformation will be worth their weight in gold. Change brings hope and action creates the future."
According to Hu, the cloud era makes being customer-centric critical as enterprises are the main players and often have unique requirements. He affirms that Huawei are going to work closely with their partners to help their customers succeed.
"If organisations around the world truly want this to happen, we need to fully embrace the cloud and good old-fashioned grit. It is a difficult journey ahead of us and we have to take a step-by-step journey to succeed, but if you have passion and a vision for the future, then no danger or hardship can hold you back," Hu concludes.
Stay tuned as we will continue to provide updates as Huawei Connect 2016 progresses.
Related stories
Top stories