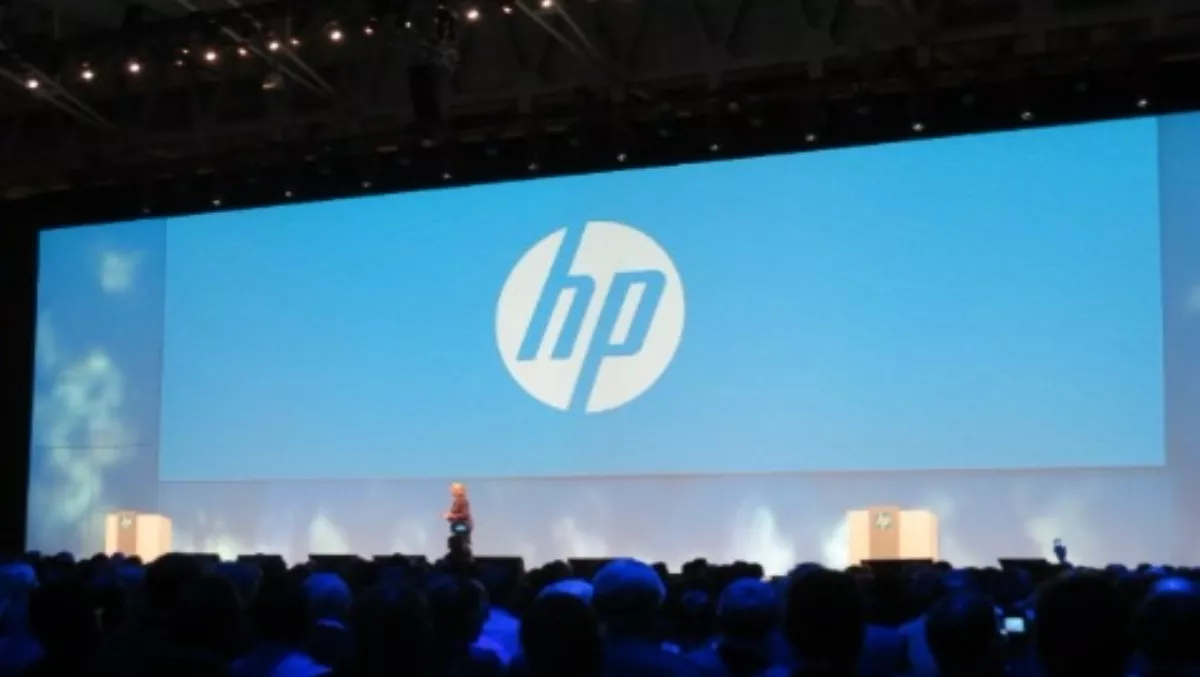 Huge HP announcements show renewed focus on customer
By Catherine Knowles,
Fri 5 Dec 2014
FYI, this story is more than a year old
This December 2-4 at the HP Discover 2014 event in Barcelona, HP made a number of announcements about new products and services focusing on cloud, converged infrastructure and mobility, all targeted at helping customers achieve business innovation.
The HP EliteBook Folio 1020 family and business class notebooks were unveiled. The Special Edition (SE) model is 15.7mm and 1kg, and is made of magnesium-lithium alloy and reusable carbon fibre.
Alex Cho, HP Commercial PCs, vice president and general manager says, "Customers demand not only a stylish, thin and light notebook, but also a device that delivers advanced security and can withstand the rigorous demands that come with a highly mobile lifestyle."
Also focused on the business customer are new enterprise products and services. HP says these will enable customers to transform operations across the data centre to enable growth, profitability and increase business agility.
These products consist of servers, storage, converged systems and services.
Antonio Neri, HP Enterprise Group, senior vice president, says, "The new style of IT requires organisations to have technology infrastructure in place that drives innovation and business outcomes."
He says the new enterprise portfolio enables customers to boost profitability and growth while reducing data centre costs and risk.
"As the business requirements for infrastructure multiply at an exponential rate in coming years, a strong foundation will be more important than ever to help customers compete and succeed," says HP.
The new HP Haven OnDemand is a key part of HP's big data strategy as it gives organisations of all sizes cloud-based access to key components of HP's analytics platform.
With OnDemand, HP customers can analyse all forms of data such as business data, machine data, and unstructured data.
HP says this will help the company engage with the community to create next-generation applications and services.
Furthermore, HP says it will embed Haven assets into the HP software application portfolio to leverage big data analytics and help businesses transform IT operations, power information governance, and compliance and information security.
Microsoft has partnered with HP Enterprise Services to offer Office 365 and HP service delivery as one enterprise solution.
Targeted toward enterprises, the solution combines cloud, service accountability, managed service solutions, integrated support processes and expanded data centre location options. It provides advisory engagement from inception to ongoing management.
"HP enterprise clients are seeking to create a collaborative and flexible workplace using comprehensive end-to-end solutions that address their complex IT environments," says Mike Nefkens, HP Enterprise Services, executive vice president.
"Microsoft is committed to helping companies transform and grow their productivity with the cloud," says Qi Lu, Microsoft's Applications and Services Group, executive vice president.
HP and Telecom Italia announced a commercial agreement to enable large enterprises and the government sector in Italy to offer integrated end-to-end transformation services.
"Traditional IT infrastructures don't have the capabilities and bandwidth to handle growing levels of information and demand, so organizations need to move to the New Style of IT where cloud delivers round-the-clock connectivity," says Marten Mickos, HP, senior vice president and general manager, Cloud.
Finally, HP and Alcatel-Lucent expanded their partnership to strengthen their global alliance. Alcatel-Lucent products will be integrated into HP solutions to help the large organisations and service providers build network-enabled, distributed cloud solutions. HP says this will increase efficiency, create possibilities and improve customer service.
Alcatel-Lucent IP routing and optical products will be incorporated into HP's existing routing and storage portfolios.
"This expanded alliance with HP allows us to continue doing what we do best – building networks that help meet our customers' objectives," says Basil Alwan, Alcatel-Lucent IP Routing and Transport, president.