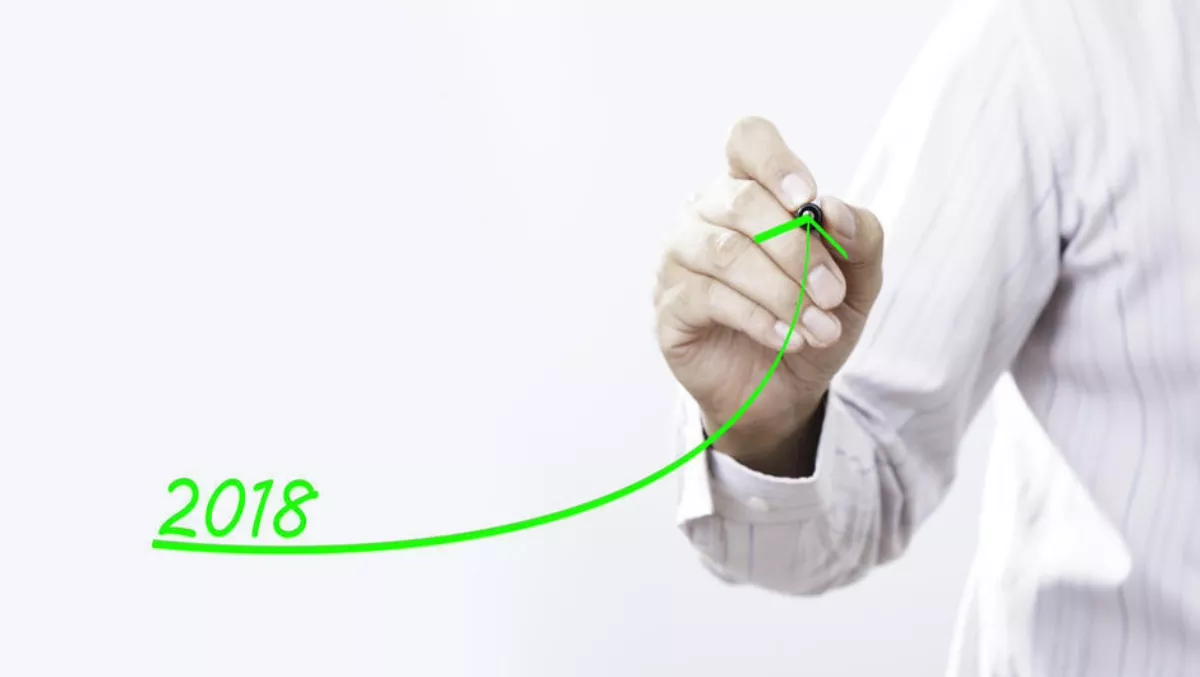 IDC - 'aggressive growth' coming for new CDI market
FYI, this story is more than a year old
A new report from International IDC sizes the nascent composable/disaggregated infrastructure (CDI) market at just over $300 million in 2017.
However, as new and incumbent IT vendors enter this market, each making a unique case for solving IT infrastructure challenges, IDC projects this market to aggressively grow at a five-year compound annual growth rate (CAGR) of 58.2%, reaching nearly $3.4 billion in 2022.
Even with such aggressive growth, the CDI market segment is estimated to be just 4.1% of the entire server market in 2023, meaning that there is a huge upside for vendors to aggressively invest in CDI technologies to gather a bigger market share in subsequent years.
IT infrastructure (of yesterday and today) can be rigid and siloed, making it difficult for IT to deliver quickly on the demands of both sets of applications concurrently.
The application-centric approach to IT - building environments that require new levels of scale, automation, and flexibility - can be effectively delivered via CDI, a new class of converged infrastructure that brings together compute, storage, and networking elements and enabling software to provide an on-premises cloud-like experience.
IDC defines composable/disaggregated infrastructure (CDI) as an emerging category of infrastructure systems that make use of high-bandwidth, low-latency interconnects to aggregate compute, storage, and networking fabric resources into shared resource pools that can be available for on-demand allocation.
These systems employ an architecture, which is often referred to as rack-scale architecture, to break down the physical boundaries of the server systems, enabling compute, memory, and storage resources inside each node to be available for on-demand allocation.
Individual IT assets are aggregated into fluidly managed resource pools that can be dynamically provisioned and deprovisioned via a common API.
'Composable' and 'disaggregated' are two different but complementary concepts with different evolutionary trajectories.
The enabling technologies for these systems are in different stages of maturity: Some, such as common application programming interfaces offering infrastructure-as-a-code capabilities, are becoming available, while others, such as silicon photonics, are still in development.
'Composability' is driven at the software (API) level, and 'disaggregation' is primarily driven at the hardware level.
Therefore, 'composable infrastructure' software can hypothetically operate on any type of hardware if that hardware supports the composable API.
"New IT on-premises infrastructure deployments, mostly in the form of private cloud, will fuel aggressive investments in composable/disaggregated infrastructure," says IDC infrastructure sˀystems, platforms and technology group vice president Ashish Nadkarni.
"The maturity of newer low-latency and high-bandwidth fabrics such as NVMeoF and Gen-Z, and associated interconnects will accelerate the development of newer CDI products and solutions."
The report, 'Worldwide Composable/Disaggregated Infrastructure Forecast, 2018-2023', presents IDC's inaugural forecast for the Composable/Disaggregate infrastructure market.
Revenue is presented for the overall market and each of the two market segments (disaggregated hardware, and composable software).
The report also provides a market overview including drivers and inhibitors, as well as challenges and advice for technology suppliers.
Related stories
Top stories