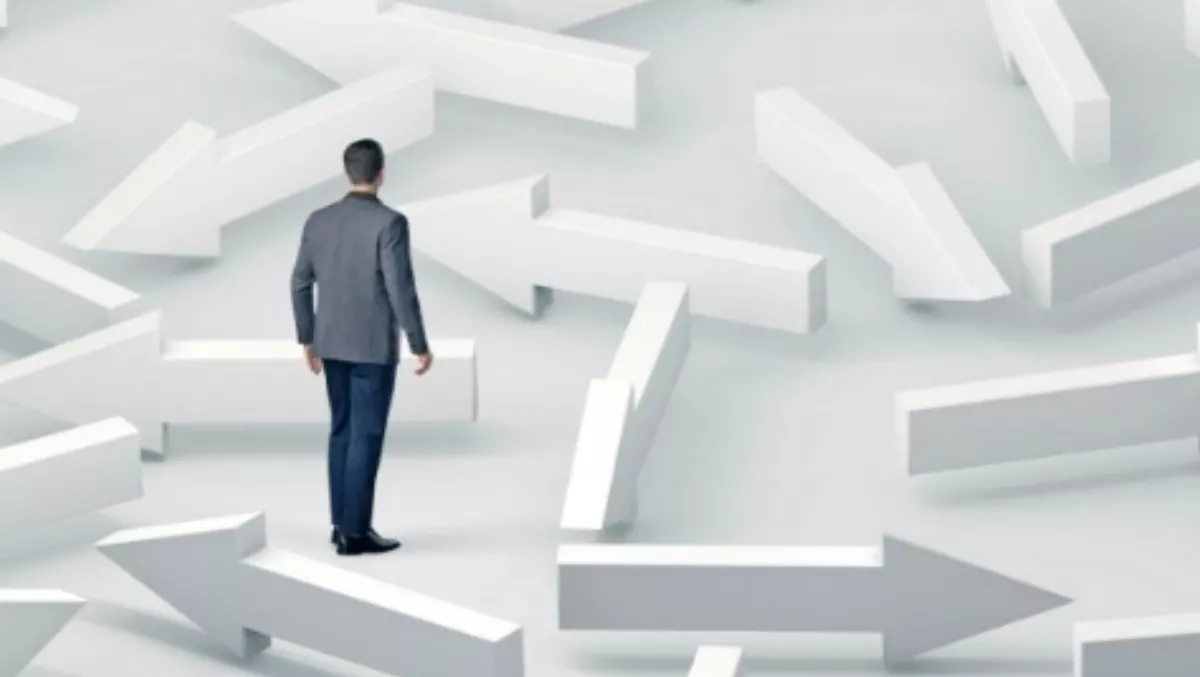 IDC: Challenges and opportunities of the HP Aruba acquisition
By Heather Wright,
Wed 11 Mar 2015
FYI, this story is more than a year old
IDC says HP's acquisition of Aruba, if managed properly, could be a key strategic move for HP – however, the analyst firm has flagged a number of challenges ahead for the companies.
IDC says the acquisition has the potential to make HP's positioning stronger for unified access solution requirements for next-gen enterprises, giving customers a compelling solution against any other leading networking vendors, but says it may be an 'uphill task' as the market is more competitive and HP needs to move faster to get their integrated story going.
The US$3 billion acquisition, announced last week, is the largest HP has made since its disastrous acquisition of Autonomy for nearly US$12 billion in 2011. That acquisition resulted in a $8.8 billion write-off a year later.
Surjyadeb Goswami, IDC CCR research manager, dubs the latest acquisition 'an interesting transaction', and one that brings several opportunities for both HP and Aruba.
He says the acquisition will help HP close the widening gap between it and Cisco, from a next generation access solution point of view for tomorrow's mobile enterprises.
Goswami also notes that in recent years Aruba has made significant acquisition and investments to focus on location-awareness and contextural identity solutions over wireless networks, with Meridia, Clearpass and cloud WLAN solutions.
"This will now boost HP's wireless networking offering to enterprises with a better story around unified networking.
"The acquisition will also give Aruba the access to HP's partner community along with a boost to their future R&D to develop cutting edge mobility solutions."
However, as flagged by ChannelLife last week, there are challenges – a key one in IDC's eyes being how Aruba will manage their ongoing OEM and joint partnerships with vendors such as Alcatel-Lucent, Dell, Juniper and Brocade.
"All these vendors have competing solutions with HP and Dell is the one which has a broader scale of end-to-end enterprise infrastructure competition.
"A bigger question remains here on how HP is going to manage the expectations of these partnering vendors and associated customers."
Goswami suggest keeping the Aruba unit as a separate entity under the HP Enterprise Company umbrella for the next few years could help to sort out this issue.
He also notes HP's previous acquisitions of Colubris and H3C failing to position HP as a market leader in networking.
"Also, acquiring a WLAN vendor creates a disruption in their existing wired networking portfolio; one key example is the story of Juniper-Trapeze."
While Aruba brings to the table innovative and disruptive mobility solutions, Goswami says they have struggled with their mobility access switching portfolio.
"As it holds true for all acquisitions - with HP's ongoing R&D commitments, the Aruba offerings which requires for more R&D investments, need to be well justified and mapped into HP's solutions. That could be confusing for Aruba's customers."
He also notes that many Aruba partners are already carrying competing wired networking products and that positioning HP in parallel may become a challenge for those partners and create conflict.
Aruba is expected to be expected to be a part of the new HP Enterprise Company by October this year.