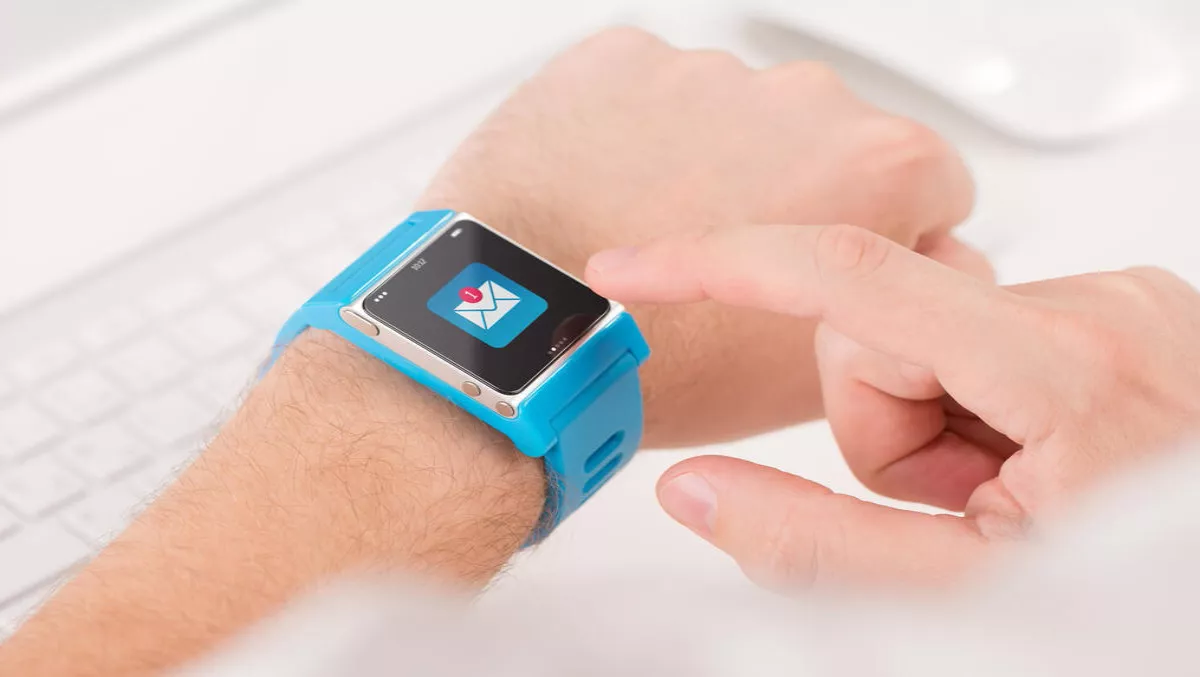 IDC: Wearables aren't dead - market grows 16.9 percent in fourth quarter
Mon, 6th Mar 2017
FYI, this story is more than a year old
By Ashton Young, Editor
While many may think the wearables market is a dwindling one, it is actually quite healthy.
The worldwide wearables market reached a new all-time high as shipments reached 33.9 million units in the fourth quarter of 2016, growing 16.9 percent year-over-year.
With new vendors entering the market amidst previous champions offering refreshed product line-ups, shipments for the entire year grew 25 percent, totalling 102.4 million devices shipped.
That's according to data from the International Data Corporation (IDC), revealing the market is in fact quite healthy.
After the initial huge hype, the practical utility and necessity of wearables has been questionable at best. The market was split between smart wearables – those capable of running third party apps – and Basic wearables, which lack this ability.
In the past few months, two major platforms, WatchOS and Android Wear, have pivoted towards fitness and health applications. This is no accident, as that has been the only use case with any "stickiness" and the ability to run third party apps has taken a backseat.
Research manager for IDC's Wearables team, Ramon Llamas says the just like any tech market, the wearables market is changing.
"Basic wearables started out as single-purpose devices tracking footsteps and are morphing into multi-purpose wearable devices, fusing together multiple health and fitness capabilities and smartphone notifications," Llamas says.
"It's enough to blur the lines against most smart wearables, to the point where first generation smartwatches are no better than most fitness trackers.
Llamas assures that smart wearables are also evolving.
"Health and fitness remains a major focus, but once these devices become connected to a cellular network, expect unique applications and communications capabilities to become available," Llamas says.
"This will also solve another key issue - freeing the device from the smartphone, creating a standalone experience."
The top five vendors are Fitbit, Xiaomi, Apple, Garmin and Samsung. However, there are many new entrants, including fashion icons like Fossil along with their sub-brands and emerging companies like BBK and Li-Ning, that are tapping into niche segments of the wearables market.
In the case of Fossil, this happens to be as a luxury/fashion device, while BBK focuses on child-monitoring devices, and Li-Ning on step-counting shoes.
Senior research analyst for IDC Mobile Device Trackers, Jitesh Ubrani says the wearables market is expected to maintain a positive outlook, though much of this growth is coming from vendor push rather than consumer demand.
"As the technology disappears into the background, hybrid watches and other fashion accessories with fitness tracking are starting to gain traction.
"This presents an opportunity to sell multiple wearables to a single consumer under the guise of 'fashion.' But more importantly, it helps build an ecosystem and helps vendors provide consumers with actionable insights thanks to the large amounts of data collected behind the scenes," Ubrani concludes.