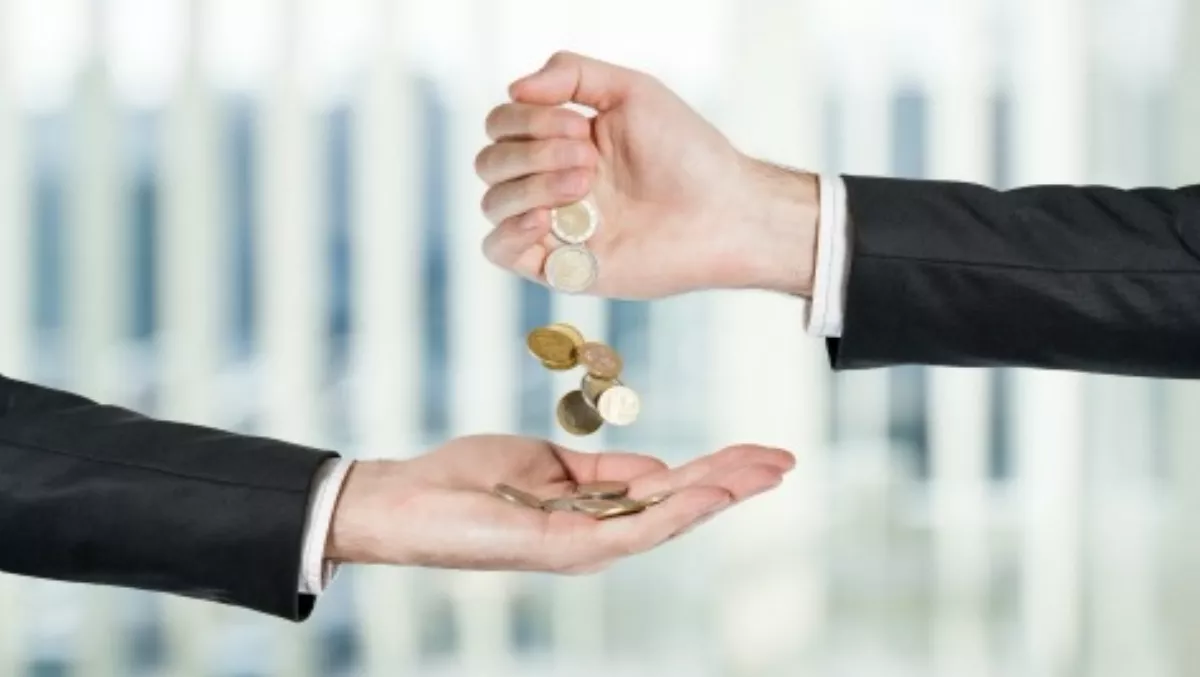 iGel ramps up local operations; promises gold in VDI market
FYI, this story is more than a year old
iGel Technology is ramping up its local presence and promising resellers potentially more lucrative deals than those gained through selling PCs.
The thin client hardware and software vendor has appointed Ward Nash as ANZ vice president.
Nash, spent 12 years with iGel competitor Wyse as the managing director/general manager of its Asia Pacific and Japan operations, and continued with the company for an additional two years after it was acquired by Dell in 2012.
The company has relocated its Asia Pacific headquarters from Hong Kong to Sydney.
"The ANZ market is very mature in the cloud and especially the virtual desktop space, including with our partners, Citrix, VMware and Microsoft," Nash says.
Nash is clearly keen to take on Dell – and HP – saying iGel will 'combat the competition' through global partnerships with multinationals which, when combined with iGel, will offer an end-to-end solution.
"We have an endpoint device, along with management software that manages it, but we don't have servers and storage and networking and all that other stuff," Nash says. "You can imagine us going to a large multinational player that would be a competitor to Dell and HP, and we would partner with them and give them an endpoint thin client device which they don't have, but they have everything else."
Nash says iGel will be looking to local channel partners to fulfil distribution and provide professional services and consulting .
"Compared to selling PCs, if you go down the cloud or virtual desktop solution path, it is a very in-depth, lots of consulting services and money, long project, very strategic and at the C-level.
"It's a much bigger, stickier sell than selling a PC."
Nash claims VDI selling offers much higher potential commission for resellers.
"If you sell PCs at three points, you're not going to make a lot of money.
"When you sell servers in the virtual desktop market, you need lots of Ram, lots of CPU, expensive storage. It's not a cheap sell.
"Every piece of it is enterprise level, high spec'd so the total value of sale is much higher.
"If you were selling to a bank and it's PCs it might be a million dollar order. If you're selling them VDI complete end-to-end package, it's a $10 million order, and the commissions are tenfold," he says.
"The acquisition cost is not where end-users save money. It is later on when they're tyring to manage 20,000 PCs and trying to do service pack updates."
Nash says the company is looking for partners who have Citrix and VMware skill sets.
"We want to partner with them and let them make all the money on the consulting services," he says.
"All vendors babble about solutions selling and working together and that stuff. It rarely ever happens, but with this particular type of technology and solution, I can't sell my endpoint devices or my management software to manage it. No one needs it until they have bought servers, storage, Citrix and VMware licenses, security and all that stuff.
"We're the last piece of the puzzle, which forces us to drag the rest of them kicking and screaming to success.
"Our job is trying to speed up everyone else so we can sell our stuff."
Nash says he's committed to growing the ANZ business by 100%, 'but to be honest, that's not going to be too difficult to do'.
"We are the last of the Mohicans, if you will," he says of iGel. He says other vendors are not focused on their thin client offerings, instead offering PCs, laptops and other offerings as well as thin client.
"The focus for [our competitors] may have dropped off. But we are very laser focused on this industry. We don't sell PCs, laptops, whatever.
"That message resonates very well with Citrix and VMware because we are going to go out and push their market for them."
Nash says thin client computing fits well for financial services or any companies with dispersed branches, and also for companies 'with lots of regulation and security issues'.
"With thin clients all the data and apps, everything, stays in the data center and the only thing going out to the desk is the display on the screen," Nash says.
"So government agencies, defence organisations, military, healthcare, financial organisations, manufacturing [are our target]."
iGel is distributed in Australia and New Zealand by Connector Systems and Exclusive Networks.
Related stories
Top stories