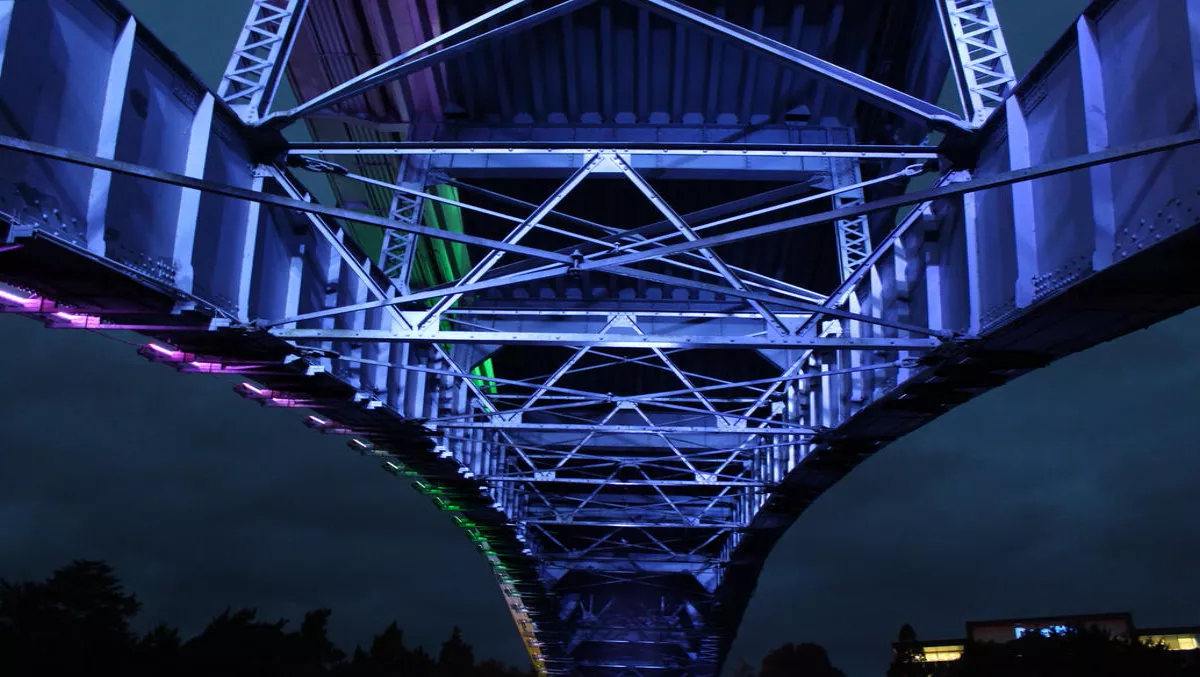 IN-DEPTH: We take a look with Kordia at Thinxtra's Kiwi IoT network
FYI, this story is more than a year old
Kordia and Thinxtra are taking the IoT network to the next level, setting unofficial world records and milestones as the companies announced that the SIGFOX network build has passed the halfway mark.
Last week's launch of a major Hamilton site now means that the network covers half of New Zealand's population and expects to cover all of it within the next fourteen months. Kordia CTO Aaron Olphert provides more insight about the network and what it means for New Zealand.
Kordia + Thinxtra + SIGFOX = Success
Thinxtra has been rolling out the SIGFOX network across the globe, so what is it about Kordia that stood out? Olphert believes the company's reputation is strong and that in itself is a drawcard.
"Kordia has a strong and established reputation for deploying and supporting mission critical telecommunications solutions and our national network of high sites enabled Thinxtra to rapidly and comprehensively deploy the SIGFOX network coverage. Thinxtra was also able to leverage Kordia's carrier IP network to connect the SIGFOX base stations to the cloud," Olphert explains.
"In addition, Kordia also has proven solutions design experience and local partnering capability which will be used to develop proof of concepts and commercial deployments for end users," he continues.
The relationship between the two companies has been the result of extensive partnering, knowledge, resources and expertise. The company is not only a preferred SIGFOX deployment partner, but also has Official Channel Partner status to resell network connections and solutions.
"Kordia has a very strong relationship with Thinxtra and is its preferred network partner for New Zealand. We work collaboratively with Thinxtra on the deployment schedule and as this is well underway we now are transitioning the partnership towards on-boarding pilot customers. Thinxtra provides in-depth knowledge of the SIGFOX network and eco-system and Kordia brings local engineering resource and customer relationships," Olphert says.
The Official Channel Partner status comes with more than just network connections and solutions.
"We have sales staff and engineers trained up on what use cases the SIGFOX network supports and what devices are available and we can assist with proof of concepts through to selling network connectivity and solutions," he continues.
The IoT network rollout in New Zealand
The network has already broken an unofficial world record, with the greatest distance for data transmission to a SIGFOX IoT network: 212 kilometres between Kordia sites in North Canterbury and Wellington.
"The transmission surpassed a previous distance record of 195 kilometres, which occurred between the Pyrenean Mountains and Toulouse in France," Olphert says.
The Hamilton launch now covers the 'golden triangle' between Auckland, Waikato and the Bay of Plenty, covering primary producers and logistics hubs, says Darren Robinson, head of global sales and marketing at Rakon.
The network's other sites in Wellington and Christchurch make up the bulk, with other sites expected to be launched in Dunedin, Palmerston North, Tauranga, New Plymouth, Whangarei, Napier and Hastings.
What is it about the IoT network that attracted Kordia to the role? Olphert believes it's a diverse field for both industry and consumers.
"IoT has a lot of hype and, depending on who you talk to or what you read, covers an extremely broad range of solutions - from wearable such as fitness watches through to industrial sensors such as water meters. From an industrial perspective, IoT is a means to an end. If a businesses can collect and analyse information about the location of their assets, measurements of their environment and status of their infrastructure in near real time, then they can substantially improve decision making," he says.
The low-cost, low-power features of the IoT network make this an attractive proposition to providers, industry and users, even in a small country like New Zealand.
"Everyone we talk to can quickly think of half a dozen or more use cases for IoT once you remove the constraints of power consumption and cost, which are traditionally forced on them by the technical nature of mobile networks," he continues.
He explains that when millions of devices are on a network, low power is essential for operations and battery longevity, some sensors are able to last five to fifteen years, meaning they can go anywhere.
Olphert gives examples of where this kind of sensor technology will be useful.
Temperature probes stuck on the walls of a large campus which require no wires or mains plug
Status information of pest control traps which could be located in bush environments which are nowhere near mains supplies; high storage batteries would be labour intensive to carry in and you don't want to be checking them unless you have to
Water meters as it would be commercially prohibitive to install mains connections to the top of everyone's drives where the meters are located and / or have to replace batteries annually.
Stress and movement sensors on earthquake prone buildings, important structures such as bridges and other civil infrastructure where you want to set and forget the monitoring equipment.
The local implications for New Zealand business
Olphert believes the implications of the IoT network are as broad as the technology itself, citing the change coming to governments, manufacturers and even the agricultural sector. Thinxtra has already started working with New Zealand tertiary providers to research IoT applications, but the implications for industry are also very lucrative.
"Imagine the economic and productivity gains that could be made by having soil sensors and other environmental monitoring spread throughout every farm, orchard and vineyard so the business owners could automate irrigation, fertilizer distribution and frost protection. The other big benefit for NZ Inc is that design houses can develop solutions for the New Zealand market and then be able to export these to any country in the world with SIGFOX coverage opening it up to huge export opportunities," he says.
"With this infrastructure in place, New Zealand companies can start deploying IoT applications and benefiting from the ability to track just about anything, record information accurately with unprecedented frequency and gain information-driven insights to improve efficiency and performance in a range of industries. In other words, now that the network is in place, the IoT can move from talk to action," Olphert explains.
This is important particularly for exporters and any organisation with an extended supply chain, as it means their IoT sensors will deliver information from anywhere on the planet. With the rollout progressing rapidly, we're looking forward to seeing industry embrace the IoT," says Loic Barancourt, CEO of Thinxtra, SIGFOX Network Operator (SNO) for New Zealand and Australia.
SIGFOX IoT network: The global progression
SIGFOX is the world's largest global IoT network, and Olphert explains that from its European beginnings, it now spans 24 countries. The expansion includes the USA, Mexico, Singapore, Taiwan, Australia and New Zealand, with no plans of stopping.
"In Europe, SIGFOX surpassed in less than three years the number of M2M connections it had taken mobile operators to get in more than 10 years, which demonstrates the pent up demand for this type of solution. Taiwan and Singapore are really exciting because they are both powerhouses of electronics design and manufacture and will increase the breadth of devices available while also decreasing cost. The main challenge with any disruptive solution such as SIGFOX is educating companies about the possibilities or use cases and spending some time thinking about the benefits for their businesses," Olphert says.
The IoT sector is ripe for development, with Gartner estimating it will support service spending of $235 billion in 2016, a large increase of 22% in just a single year. Kordia and Thinxtra are playing their cards right, boosting not only the power of IoT, but New Zealand's technological prowess as a whole.
Related stories
Top stories