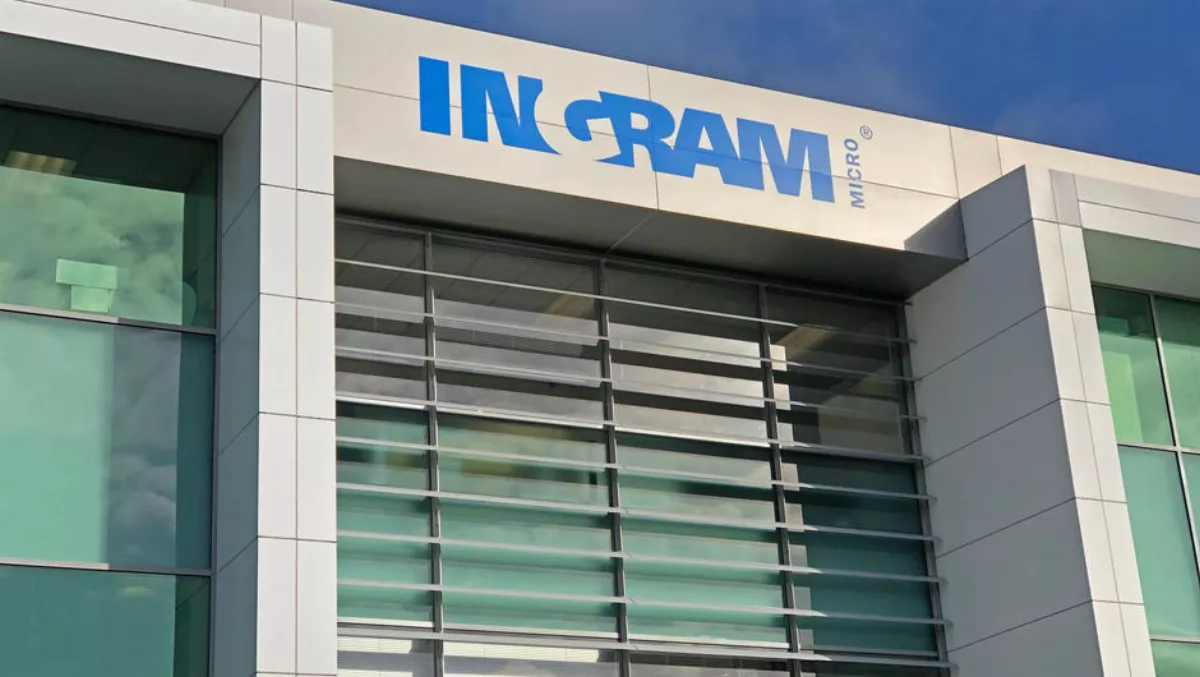 Ingram doubles down on solution approach with new team
FYI, this story is more than a year old
Ingram Micro NZ has taken the next step in the transformation of their distribution model with the new 'integrated solutions' team, headed up by business manager James Harwood.
The new IM-IS (Ingram Micro Integrated Solutions) business unit is a reimagining of the 'specialty brands' unit, which was once focused on providing a few specific brands for a variety of needs.
Now, the focus will be on providing end-to-end solutions, across vendors, for ProAV, physical security and surveillance, and data capture and point-of-sale.
"ProAV is the hero - It's a massive piece of retail and we're really in a time of mass revolution so there's a lot of traction there," says Harwood.
"We also cover physical security and surveillance, and data capture and point of sale. It's about being solution focused, so we can look at end-user needs from warehouse inventory to retail point of sale with a camera that can read receipts as they are produced in order to reduce shrinkage. Across the board, retailers are also turning to proAV screens instead of light boxes. We work with partners and vendors to come up with the right solution for the client.
In July, the company will be adding a signage-as-a-service solution that will allow partners to gain recurring revenue ("money for jam", as Harwood puts it) on a three-year contract, and then revisit their client's needs at the end.
The move has also attracted new vendors who, Harwood says, have approached Ingram, wanting to add their offerings to the IM-IS portfolio.
Bose Pro is coming on board to deliver pro-audio for end-users who want are looking for anything from a simple PA system to zone controlled audio to ceiling speakers for the conference room.
Sony Bravia Pro will offered by the newly revamped team, with its Android-based commercial TV products that are IP controlled, something, Harwood says, that IT professionals are very interested in.
The consultative approach began in 2015 with James alone, but in just three years the division has experienced 170% growth in turnover and the team has grown by an additional twelve people.
The new unit is not insular - with CCTV, for example, there is a need for a way to store all of the video and other data that is generated.
Harwood says that an exciting aspect of the move is that they can work with vendors when there is a need for data storage and add it to the package as part of the total bill.
"We've had customers who have bought petabytes of storage through Dell EMC and Lenovo who didn't have storage before, spending $100,000 on a camera system and then $300,000 on the server.
"We really want to be a one-stop-shop for all the parts needed for a job, delivered in one bill of materials. Ingram is the largest distributor in the AV market and, as a result, can offer so much when it comes to services and linkages.