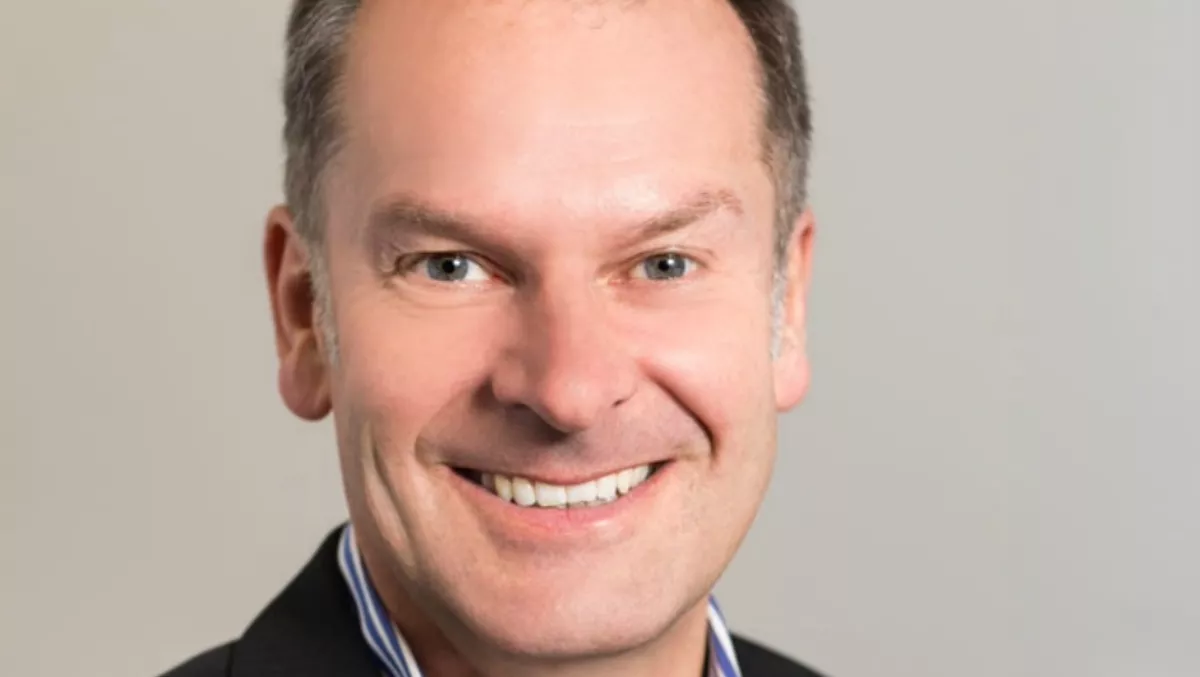 Ingram Micro debuts 'game changing' partner rewards where anything goes
FYI, this story is more than a year old
Ingram Micro New Zealand has debuted what it says is a 'game changing' partner rewards programme, which bolsters its previous programme to new levels and brings the loyalty card concept to resellers.
Gary Bigwood, Ingram Micro New Zealand managing director, says the distributor believes it is 'on to something really exciting' with the new programme which consolidates rewards across all Ingram Micro vendors and enables resellers to choose their own reward - even if it isn't in the reward catalogue.
"We really see it as being a game changer and, golly, we're getting very positive feedback from it," Bigwood says.
"There are so many promos and things out there in the market, but giving people the ability to effectively add up multiple promos into one points programme and then choose their own prize is a real game changer we believe," he says.
The new programme, Nitro Boost, is an extension to Ingram Micro's Nitro programme, which launched earlier this year.
While Nitro's promotions were all vendor-centric, providing set points for buying a certain product or attending an event or course, Boost applies to every single purchase across every single vendor in Ingram Micro New Zealand's portfolio.
"For every $30 a reseller spends with Ingram Micro they get an extra point on top any of the individual vendor campaigns running at the same time," he says.
Bigwood says it is the cumulative effect which makes the new programme different.
"By putting more and more promotions through the Nitro programme, resellers can collect all their rewards, rather than each individual campaign having a finite number of winners and a finite amount you can win, resellers can keep adding it up.
"The other real twist is that resellers can chose their own rewards."
Bigwood says the vendor-specific campaigns seen in the basic Nitro programme will also continue.
"We aim to grow them as the 'Nitro cream' on top of the Nitro Boost cake," he says.
Boost is targeted at Ingram Micro's SMB reseller base - a 'handful' of larger resellers are excluded as they have their own programme.
While the program has an extensive catalogue of 'far reaching' rewards - ranging from Ingram Micro offerings to flights, accommodation, toys and equipment for staff café upgrades including microwaves, fridges and coffee machines - if something a reseller desires isn't already in the catalogue, Ingram Micro will source it for the individual resellers.
"When you get talking to resellers everyone wants something slightly different. We're all different individuals.
"If something they really want isn't in the catalogue, that's not an issue. We will source it, convert it into points and tell them how many they need to earn."
One reseller has already requested a particularly high end sound system
"Resellers are really passionate about certain things, they're passionate about their hobbies and about the industry and they're really tailoring what it is after."
Bigwood says Boost is a culmination of Ingram Micro's learnings from Nitro.
"We have been learning as the year has gone on.
"Some things worked spectacularly, and some things didn't work so well. We've been with trial and error on the different vendor campaigns, getting our heads around what really lights up the resellers and gets them excited and what sort of format works best for them.
"Now we've got a pretty good understanding we're ready to hit Nitro Boost and do it across the board with a programme that affects every single purchase they make.
"The timing is good and it's time to change gear."
He says the programme was partly inspired by New Zealanders' love of loyalty cards.
"Loyalty cards seem to resonate really well with New Zealanders so we thought let's take a programme that's similar to FlyBuys or Airpoints or similar and take it to our partners and let them build it up cumulatively and better still they can chose their own prize."
Ingram Micro will be highlighting the new programme at its Showcase event in Auckland today, with a special stand dedicated to the programme.
Related stories
Top stories