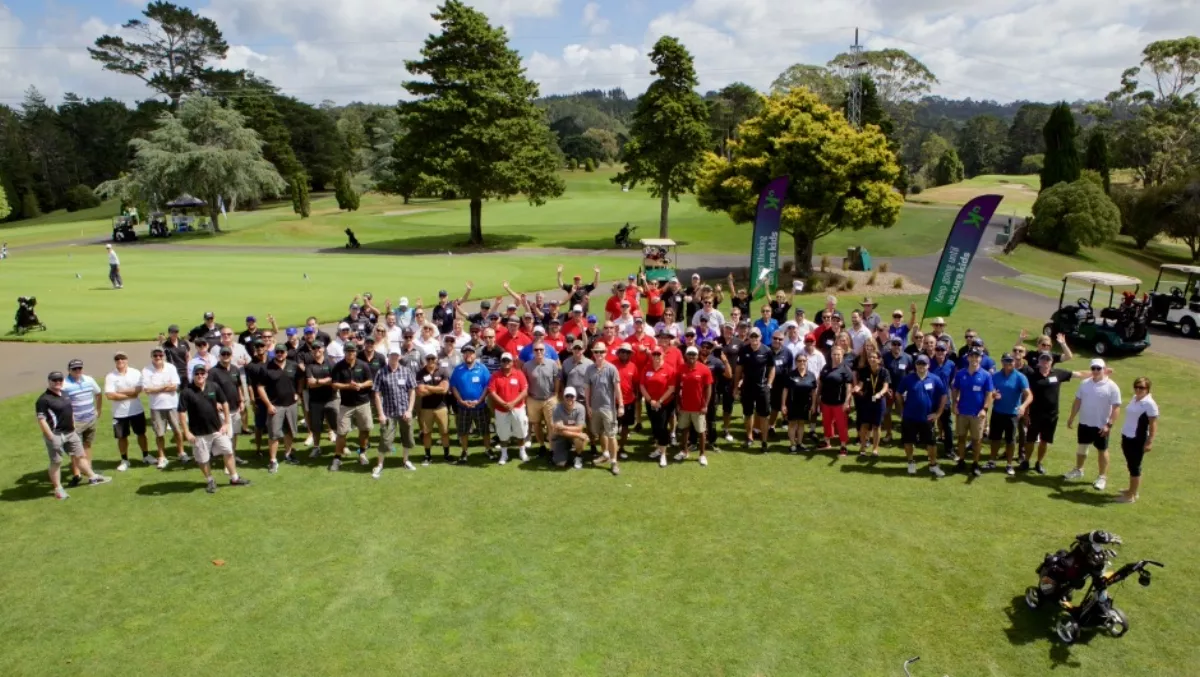 Ingram Micro NZ tees up ambitious fundraising challenge
FYI, this story is more than a year old
Ingram Micro New Zealand is calling on resellers and vendors alike to throw support behind this year's annual Ingram Micro Annual Charity Golf Tournament, with the distributor setting itself some big fundraising goals.
The event, now in its third year, combines golf, networking and fundraising, with all proceeds going to CureKids to help find cures for life threatening illnesses that affect many children.
Tracey Button, Ingram Micro Australia and New Zealand HR director and organiser of the event, says the day aims to be fun, while also providing plenty of business opportunities.
"The concept was to create a network event people look forward to year on year because they know they're going to not only get a good day out on the golf course – because they can do that anytime – but actually have a business reason for it," she says.
"This is just like our tradeshow. You go along and see 18 vendors at different locations throughout the golf course and can see, view and talk to vendors about upcoming products.
"You can't get much better than that – having fun, while doing business."
At the heart of the event, however, is the fundraising – and the potential feel-good factor for sponsors and attendees alike.
"At the end of the day, this is a CureKids event and so it's more around the feel good feeling that you're being part of something that gives back," Button says.
Last year's event raised more than $50,000 – well in excess of the $40,000 target.
"We've got an even harder target to hit this year," Button says.
"Last year we well exceeded our targets, coming in at over $50,000, but that was due to quite a lot of generous activity happening at prizegiving, where people who won prizes donated them back for auction."
A $5000 additional donation from one generous donor further bolstered the fundraising efforts.
"It's going to be a hard task to hit that $50,000 again, but it's still our target."
Button says Ingram Micro is looking at additional activities throughout the day to help with the fundraising efforts.
The event, which will be held on April 07 at North Shore Golf Club in Albany, also includes a silent auction.
"Even if vendors can't sponsor a hole or attend on the day, we'd be more than happy to take any products off their hands to put into the silent auction, with obviously the recognition that goes along with that," Button says.
Plenty of non-tech offerings will also be up for grabs to the highest bidder. Last year's event saw a Auckland Warriors signed pack, a field-side couch seat from Sky City, and tickets to TV3's Jono and Ben on offer.
Companies are being invited to take up sponsorship options for the event, with a range of sponsorships available, including the four premium $4000 Platinum sponsorships providing branding in program flyers, advertisements and press releases, branding of prizes and trophies, first choice of hole sponsorship and an eight player entitlement.
Also on offer are sponsorships for the drinks cart, prizegiving and registration, along with Gold and Silver sponsorships.
Button is encouraging those sponsoring holes to provide interactive activities at the hole, with competitions and activities to generate more funds for CureKids.
Individual players can sign up for the April 07 event for $150, with spaces limited to 120 players.
Says Button: "This is all for CureKids. The more our reseller community and vendors can get onboard the more successful the day will be."
Anyone interested in sponsorship details can contact Tracey Button.
Related stories
Top stories