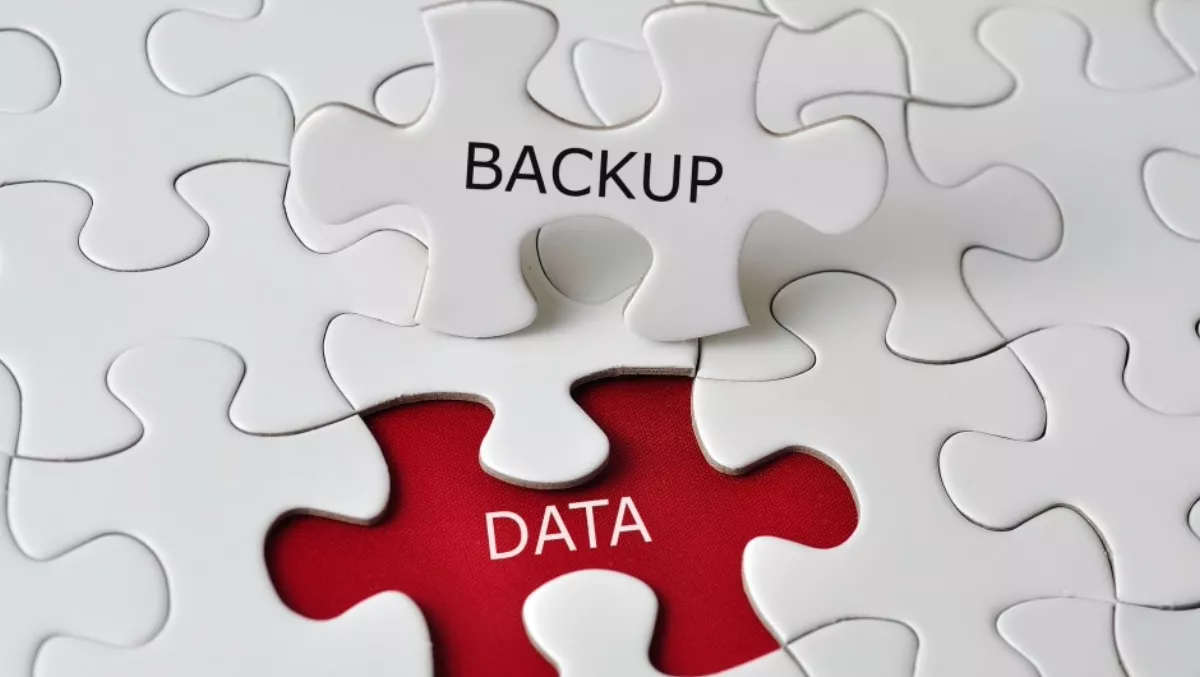 Ingram Micro Showcase 2017 As it Happens: Getting SaaS-y with backup
FYI, this story is more than a year old
Demand is heating up for cloud backup for SaaS offerings such as Office 365 and G Suite as Kiwi companies discover limitations within software-as-a-service offerings, which aren't providing granular recovery.
That's the word from Karl Thomson, StorageCraft technology evangelist, who says many companies which have been in the cloud for a few years are discovering instances where data has gone missing.
"It's now becoming really relevant in the market that people need to be backing data up outside of the capabilities they're getting with Microsoft."
"Six months ago, it was something you had to really sell to your customers, but we're seeing a change now where people have been in the cloud for a bit of time and have had a few instances and now it's a bit more, 'we need a solution' and there are partners now actively looking for a product to meet that demand."
Thomson says there is a lack of ability for granular recovery of data in many SaaS offerings, with the likes of Office 365 emails only being retained for 60 days.
"When everyone used to run their own Exchange server, we were backing that up.
"You move to the cloud and you've got geographic redundancy, high availability, five-9s of protection of your data, but no one thought about back up."
Thomson says with everyone from 'the one man bands to tier one resellers' selling Office 365, there is a huge market.
"There's a real need for it. We're seeing it across a lot of verticals.
"Governments are moving into Office 365 and they know they have got to have revision, they've got to have backups. So as part of their migration, they're actively looking for a solution on day one."
Thomson says demand is also high from the education market, who are seeking the ability to search across all data and see who has been sending emails and content.
Manufacturing and healthcare are also prime candidates, he says, with their requirements to retain data for a set period of time and be able to search for contractors names or documents.
"Sometimes it's not that the data has been deleted, but that they don't know who was having the communication in the first place."
StorageCraft offers cloud backup for Office 365 and G Suite, with offerings for a number of other software-as-a-service offerings planned.
"We're looking at a wide range of SaaS applications because they all have the same problems, where there is no granular recovery," Thomson says.
"StorageCraft is offering instant cloud to cloud backup every eight hours, directly into the StorageCraft cloud, so you don't have to worry about the bandwidth, you don't need to invest in infrastructure or storage to house it, and we'll hold that retention for ever.
"We're holding revision history across mail, contact, calendar, OneDrive and SharePoint in an easy multitenancy based portal.
Thomson says the offering provides partners with a single log-in to provision customers on the fly.
"It's a comprehensive all included solution – not just email, it's the fully fledge of Office 365 and it's all driven by the partner's single sign-on portal. They don't have to create a separate account for each customer. And they can just bill it as a monthly service."
Related stories
Top stories