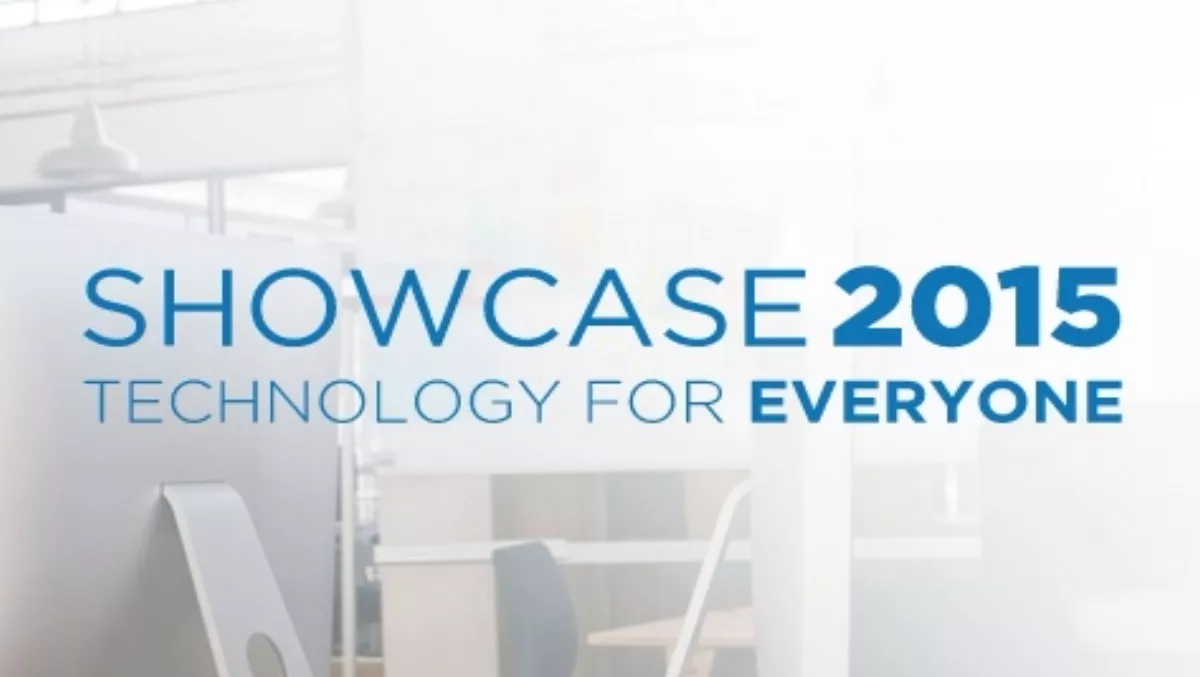 Ingram Micro showcases new vendors - and Professional AV
FYI, this story is more than a year old
Familiar faces were joined by plenty of newcomers at Ingram Micro Showcase as it kicked off its three city tour today in Auckland.
While many of the distributor's traditional vendors were out in force, they were also joined by new signings including physical security vendor HikVision, data erasure company Blancco and EMC, which Ingram Micro signed to distribute earlier this year.
Also joining Showcase for the first time was Dell, with Zane Bryhn, Dell New Zealand distribution manager, admitting the vendor's appearance at Showcase had been 'close to the wire' – the announcement of the signing only went out yesterday.
"We were sitting here [at the ASB Showgrounds] at an empty stand at 2.30pm yesterday, waiting for the announcement to go out about the distribution deal so we could put our banners up," Bryhn says, smiling.
Ingram Micro is Dell's second attempt at distribution in New Zealand. The company signed Simms as its distributor a number of years ago, but the distie's subsequent acquisition by Express Data – now Dicker Data – saw that deal end.
Bryhn says the distribution deal with Ingram Micro will see resellers able to access stock more quickly, with warehoused in New Zealand.
"That's been a challenge, especially around end-user computing," he says. "Having Ingram Micro as a distributor also gives us a bigger sales force here," he adds.
"This opens Dell up to every reseller that has an Ingram Micro account and gives us phenomenal reach into regional area where we can't even say we were weak – we were none existent."
Bryhn says Dell is investing heavily in the relationship with Ingram Micro, including providing two funded heads.
Ingram Micro is kicking off its Dell business with a team of five, including the two funded heads – a business unit manager and a Dell enterprise architect – at launch.
"New Zealand is a distribution, channel-focused country," Bryhn says.
While the vendor was traditionally known as a direct seller, the company has, over the past five years, made a transition to channel selling globally, with channel now accounting for 'significant business' for Dell.
Bryhn says the company has set a goal of having 50% of its Kiwi business coming from the channel within two to five years.
"We want to grow the Dell business, but moving from one route to market to another is not the way to go," he says, adding that the company is looking for new business.
The Ingram Micro deal follows Dell's signing of Christchurch's Computer Concepts Limited (CCL) as a preferred supplier for the South Island.
Bryhn says that deal will be replicated with other partners throughout New Zealand.
Also new to the line-up was a new Ingram Micro division, Ingram Micro Professional AV.
The division, which has been running in Australia for two years, launched here this month.
Andrew Upshon, Ingram Micro business manager, says the Professional AV brings together digital signage offerings with a full complement of solutions to wrap around them.
"Now, instead of just selling the display, resellers can offer software, brackets, stands…"
While many of the vendors represented are already in New Zealand, the launch of Professional AV will see several new brands added to Ingram Micro's New Zealand portfolio, including SmartSign which develops software for digital signage used for internal and external communication.
Upshon says pulling the offerings together under one division will enable resellers to more easily sell complete solutions.
"We are essentially a value added division of Ingram Micro," he adds.
Related stories
Top stories