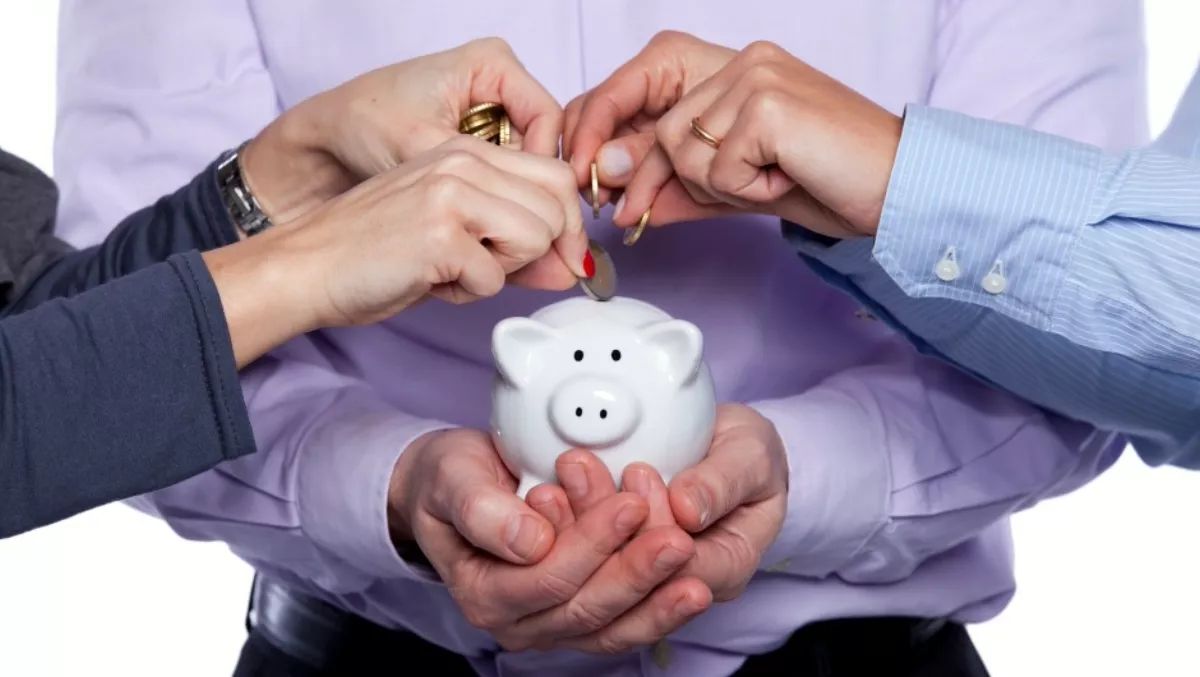 LoB IT spend to nearly equal IT dept spend on back of IoT, AI
By Heather Wright,
27 Mar 2017
FYI, this story is more than a year old
Line of business buyers are forecast to have nearly equal IT spending as their IT department come 2020 as innovation accelerators such as IoT, AI and 3D printing put the LoB units in the frontline of digital transformation.
IDC is forecasting IT spending funded by non-IT business units to hit US$609 billion in 2017 – up 5.9% year on year – with a compound annual growth rate of 5.9% over the 2015 to 2020 forecast period.
Spending by IT buyers, in comparison, is expected to see a 2.3% CAGR during the same period.
IDC says key categories expected to see the most spending from line of business buyers this year will be applications (US$150.7 billion), project-oriented services ($120.3 billion) and outsourcing ($70.3 billion).
Outsourcing and project-oriented services also feature highly for IT buyers, at $149.2 billion and $82.2 billion respectively, with support and training – at $79.8 billion – rounding out their top three.
Combined IT and LoB purchases of outsourcing and project-oriented services, at $422 billion, will represent nearly one-third of all technology spend worldwide in 2017, IDC says.
Naoko Iwamoto, IDC Japan IT Spending Group senior market analyst, says line of business IT spend is being increased on the back of the adoption of 'innovation accelerators' – technologies such as internet of things, cognitive/AI systems and 3D printing – along with 'the four pillar technologies of the third platform'.
"The innovation accelerators have put the line of business units in the frontline of the digital transformatin and have forced them to work either alone with the ecosystem outside of the IT organisation as 'shadow IT' or in closer collaboration with the IT department than ever begore," Iwamoto says.
"By 2020, IDC expects LoB technology spending to be nearly equal to that of the IT organisation," IDC says.
The analyst house says while some technology categories are dominated by IT organsation spending, most involve outlays from both IT and the business units. It cites the example of worldwide IT spending on servers, storage and network equipment, which is forecast to hit US$114.1 billion this year, while LoB spending on those items will hit $52.9 billion.
"However, IT is not the primary source of funding for all hardware purchases," IDC says. "Business unit spending on PCs, monitors, mobile phones, printers and tablets will total $83.8 billion worldwide, compared to $76.2 billion spent by the IT department.
LoB buyers will spend more on software applications this year – at $150.7 billion – than IT buyers will, with their forecast spend of $64.7 billion.
Line of business technology spending is forecast to be larger than IT organisation spending this year across discrete manufacturing, healthcare, media, personal and consumer services and securities and investment services industries, IDC says.
Come 2020, that's expected to expand to include insurance, process manufacturing, professional services and retail industries, where LoB will move ahead of IT purchases.
IDC says professional services, healthcare and banking will see the fastest line of business spending growth, at 6.9% CAGR, 6.6% and 6.5% respectively, however, all 16 industries covered in the Worldwide Semiannual IT Spending Guide: Line of Business report will see faster LoB growth than IT organisation growth.
Despite that, IT organsation spend will remain the lagest source of technology spending throughout the forecast period in all bu the United States, Canada, Saudi Arabia and the United Arab Emirates.