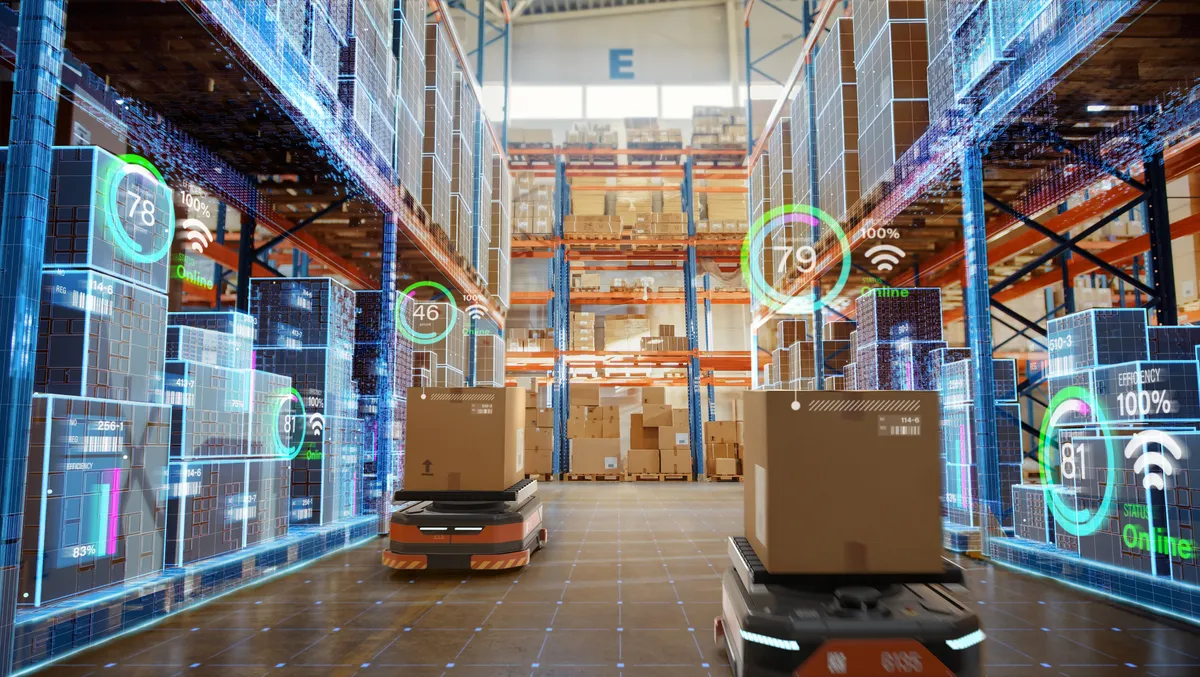 Integrated robotics solutions to speed up product delivery
Thu, 13th Apr 2023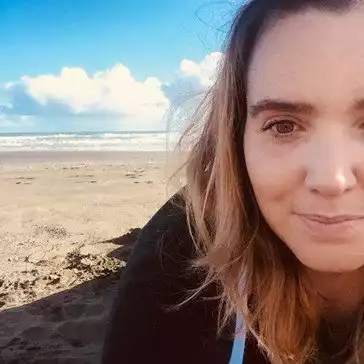 By Shannon Williams, Journalist
The warehouse business is seeking integrated robotics solutions from manufacturers to speed up product delivery to customers, according to Future Market Insights.
The global warehouse robotics market size is projected to expand at a CAGR of 13.7% from 2023 to 2033. It is estimated to reach a valuation of about US$ 4,924.3 million by 2033. The market is projected to cross a valuation of around US$ 1,365.8 million by 2023.
Owing to exponential demand for consumables and perishable goods in numerous industries such as electronics, automotive, and e-commerce, warehouse automation is showing a significant growth rate. The warehouse business is seeking integrated robotics solutions from manufacturers to speed up product delivery to customers, which is benefiting the robotics market.
With increasing number of independent and small-sized warehouses, demand for robots that are economical and easy to operate is rising at a significant rate. Mix-volume production across geographies is further boosting the need for robots in warehouse activities.
Due to changing demographics and widespread internet access, there is a rising demand for products sold through online sales channels. There are several opportunities for automation solutions as new e-commerce warehouse construction expands across the globe. The global warehouse robotics industry accounted for about 3% to 5% of the total industrial robotics market in 2022.
The industrial robots market witnessed significant upsurge in 2021, and the trend is estimated to elevate in similar lines during the forecast period. According to the International Federation of Robotics, annual installation of industrial robots has increased to 517,000 units in 2021, as compared to the previous year from 394,000 units. It showcased an upsurge of more than 30% between 2020 and 2021.
China, Japan, South Korea, and Association of Southeast Asian Nations remain the prominent market for sales of industrial robots in Asia Pacific. A significant increase in terms of robotic adoption across industries is expected to create lucrative opportunities for robots in warehousing activities.
Ongoing robotics implementation and rising awareness about enhanced safety at the workplace are set to further boost the market. The Future Market Insights (FMI) study reveals that the market for warehouse robotics is projected to create an absolute dollar opportunity of US$ 3,558.9 million during the assessment period between 2023 and 2033.
With increasing inventory and retail demand over the forecast period, high demand for handling technologies is expected to boost the market for autonomous mobile robots and other warehouse robots. Due to a number of events, demand for warehouse robotics has been unpredictable over the past five years, resulting in a CAGR of roughly 7.0% between 2018 and 2022.
The e-commerce sector's explosive growth is also anticipated to have a big impact on labor across the logistics and warehousing sector. As a result, businesses are having trouble finding enough employees to handle this surging demand.
To entice and retain employees, they must raise wages and provide more extensive benefits. Retailers who are dealing with rising labor expenses, sluggish shipments, and stock shortages are feeling the effects of this knock-in impact.
Rising automation across several industries is further projected to boost the market for warehouse robotics. Robotics installation has been prominently dominated by the electronics, automotive, metal, and machinery industry.
For instance, according to the International Federation of Robotics, annual installation of industrial robots in electronics and electrical industry increased by 24% in 2021. It created significant demand for handling and assembling activities in warehouses.
Demand from retailers and e-commerce companies due to changing demand is expected to boost the market by 2033. Full-lifecycle management of returned and recycled products is further expected to create strong opportunities for robotic solutions in the inventory management. Demand for robotics in warehousing activities is also expected to accelerate owing to supply chain optimisation.
Due to the accessibility of internet solutions among all age groups, online product consumption has been expanding quickly over time. Robotics deployment across numerous sectors is significantly impacted by the availability of qualified workforce.
They are required for efficient execution of both complicated and routine regular operations in warehouse locations. Availability of a skilled workforce force is set to undoubtedly affect growth during the assessment period.
Top Warehouse Robotics Market Trends
The conventional storage approach finds it difficult to keep up with the unpredictable shopping patterns and increased expectations of today's internet users.
New improved technologies are being used by several distribution centres to increase total output, accuracy, and efficiency.
E-commerce has an impact on worker requirements across industries, not simply warehousing and logistics firms.
Demand for workforce in the warehousing and logistics sector is significantly impacted by the e-commerce sector's explosive rise.
As a result, businesses are facing trouble meeting the increased demand for personnel.
In order to attract and keep employees, businesses must raise wages and provide more extensive benefits.
Retailers grappling with growing workforce expenses, shipment delays, and stock outs are experiencing the effects of this knock-on effect.
Automation is nowadays a part of the aircraft sector owing to developments in robotic technology.
Ergonomic problems brought on by humans performing repetitive tasks were decreased as a result of the usage of warehouse robots to evaluate applications.
End users frequently handle large, heavy components in the aerospace sector. As a result, high payload robots equipped with sensors are used.
A few advantages of warehouse robots include temporary cleaning and wiping of parts without shutting down the entire system and excluding the fencing.
A robotic system must be more precise, adaptable, and quick in the electronics sector.
Traditional robots in this industry's assembly applications require substantial deployment costs and human support.
While for the same activity, warehouse robots can be used for a far lower cost.
Healthcare, food & agriculture, plastics & polymers, pharmaceuticals & chemistry, furniture & equipment, and science & research are a handful of industries that warehouse robots support.
Technological development and automation trends in these industries are essential drivers of market expansion.
Specially designed warehouse robots are being extensively used across the globe.
Mobile robots that are lightweight & portable and can travel between sections of warehouses are becoming increasingly popular among market participants in the manufacturing sector.
Significant advancements in warehouse robot technology promise to boost productivity and growth across a wide range of industries in the next ten years.
The range of applications that end users can undertake will be expanded by advances in gripper and sensor technologies.
Collaborative Warehouse Automation Systems to Gain High Popularity through 2033
The automated guided vehicles category by type accounts for around 44% of the market value share globally. It is considered to be one of the prominent segments in the field of warehouse robotics as a result of growing applications in goods transportation across warehouse space.
Collaborative robots also denoted as COBOTs, on the other hand, help in reducing operational cost with increased productivity along with a safe working environment. With a safe working environment, cobots are likely to efficiently perform various tasks with heavy goods handling. Collaborative robots segment is hence projected to expand at a CAGR of about 11.5% over the estimated period.
Due to their expanding applications in material and product handling, automated guided vehicles and articulated robots together account for over 70% of the market value share by type. Automated guided vehicles and articulating robots guarantee simple and practical product handling.
They support accurate product placement and palletising without requiring human assistance while maintaining worker safety. Their high payload carrying capacity has increased warehouse productivity as they enable quick material handling and packaging throughout the area.
Competitive Landscape
Several companies and new robot start-ups are focusing on innovative and technologically advanced solutions for warehouses in order to increase efficiency. Prominent players are engaging in acquisition strategies.
They are also involved in innovative and integrated robots to meet end user requirements. Companies are focusing on new project launches for warehouses, especially in developing countries. It is attributed to rising demand for third-party logistics. Manufacturing companies are also focusing on new product launches and acquisition strategies
In February 2023, in Germany, KION Group built a brand-new, highly automated warehouse for the delivery of spare parts. With the help of this brand-new, highly automated distribution centre, consumers will now receive spare parts even more quickly and efficiently.
In December 2022, in Shanghai, China, ABB Ltd. officially opened its new robotics production facility and research & development facility.