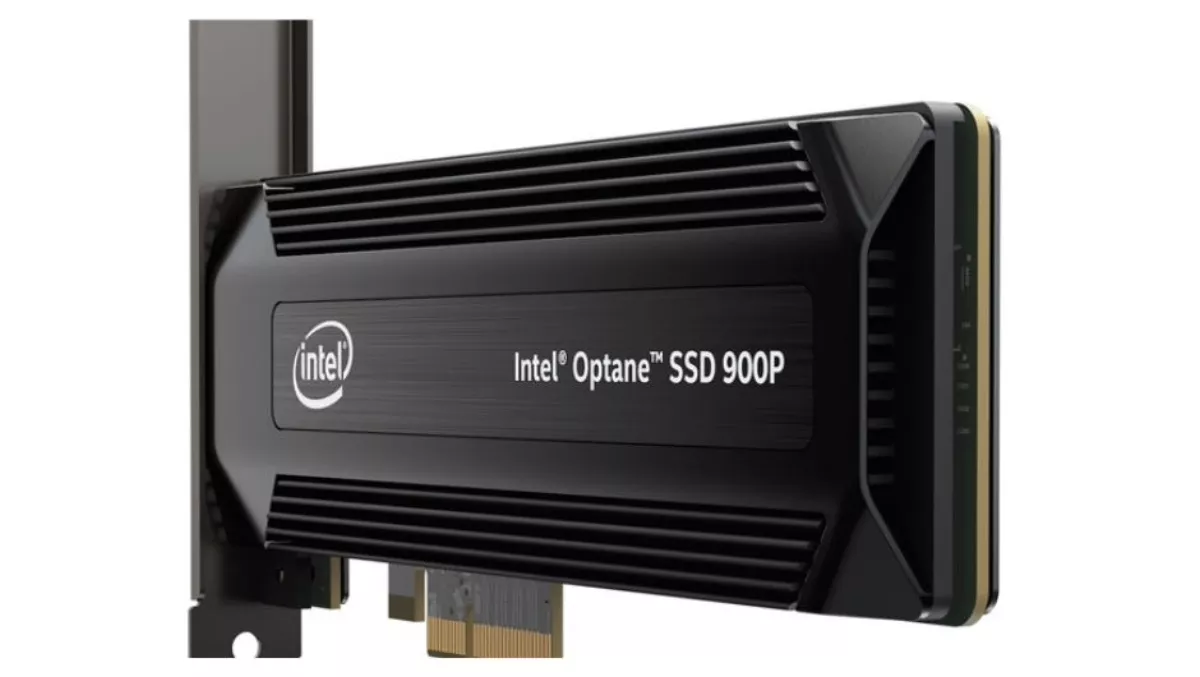 Intel cements SSD position with latest Optane offering
FYI, this story is more than a year old
Intel has announced the release of its latest SSD, the Intel Optane SSD 900P, promising workstation-class performance and industry-leading endurance.
It was designed with the empowerment of professional users, content creators, and enthusiasts in mind.
Techday spoke to Ingram Micro components division business manager Jason Simons about why he's excited about the launch.
What sets the Intel Optane SSD 900P from other SSDs in its range?
The Intel/Micron 3D XPoint memory technology is extremely fast and consistent, with a huge jump in endurance and longevity.
The Optane SSD 900P can do 10 DWPD (Drive writes per day) for five years, or 2800GB per day on the 280GB drive, every day, for five years.
That's more than 10 times more than Samsungs 960 Pro 512GB model.
It's the fastest drive on the market and more durable than the standard SSD – those two advantages make it the best in the market right now.
What is the gap in the market the Intel Optane SSD 900P fills?
The SSD 900P enables software developers to optimise applications to take advantage of the unique attributes of Intel Optane technology: low latency, high throughput at low queue depth, and high quality of service (QoS).
As an example, game developers can take advantage of the features of the Intel Optane SSD 900P to enable faster game loads, richer features, and smoother gameplay.
It's also very good with the speed needed for handling high compression files.
What kind of customer/ enterprise is it most suited for?
It's most suited for high-performance desktops and workstations, empowering professional users, creators, video editors, and enthusiasts who want to extract greater platform performance.
Power users like gamers are a great market for us as they upgrade quickly to the latest and fastest on the market every couple of years.
The upgrades are expensive at the start of their life and its vital that power users have a good experience to tell everyone and give the product sales momentum
What are the most unexpected features of the Intel Optane 900P has?
I think the most unexpected feature is that the overall performance is immediately and noticeably higher than any other drive—the Optane 900P beats the former champion 960 Pro by nearly 30% with a jump in endurance and longevity.
If you look at the performance and the cost, it's actually cost effective because you get really high-level performance and it's durable and lasts last longer.
The durability comes from the engineering of the XPoint memory technology Intel/Micron developed.
It looks like a revolution as some commentators believe Optane could unite DRAM and SSD.
What are the advantages of purchasing the Intel Optane SSD 900P through Ingram Micro?
Buying from an Intel Authorised Distributor allows access to the ITP (Intel Partner Program) benefits of rewards, training and a higher level of support.
Ingram Micro adds value to Intel with a supermarket of value-add component products like Storage, RAM, CPUs, graphics cards, monitors and software.
Resellers can also utilise Ingram component sourcing and configuration services with custom build PCs, including three-year on-site warranties for peace of mind.
If you want it custom built, we can do that as well.
Related stories
Top stories