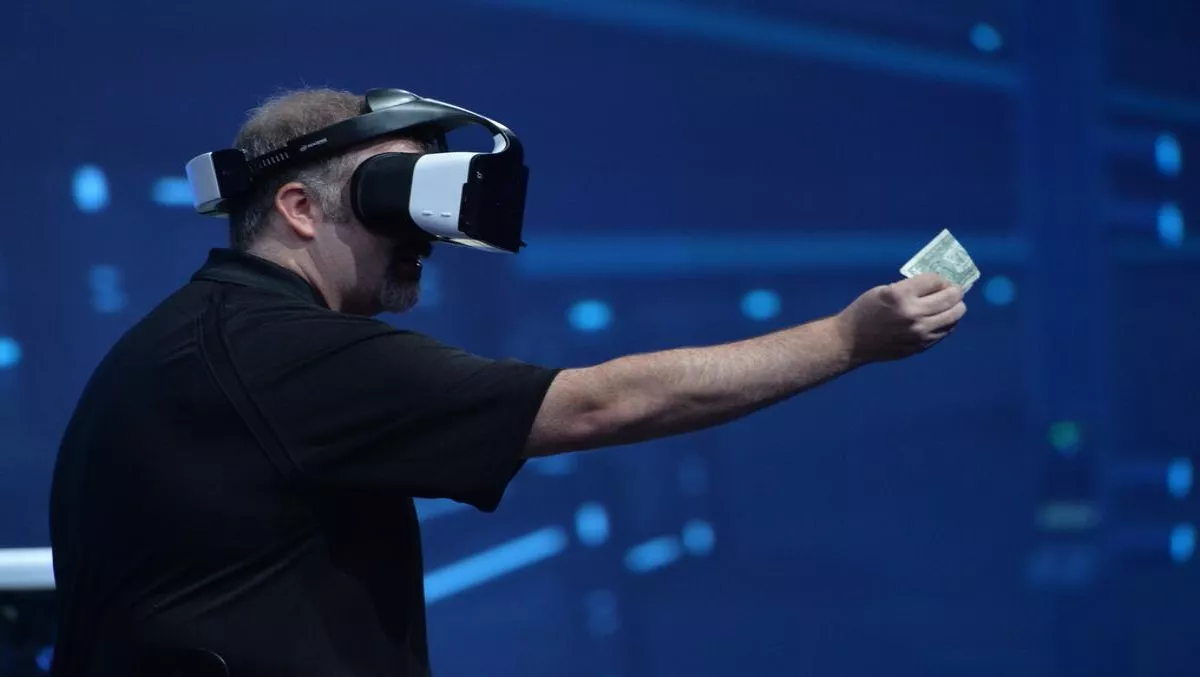 Intel targets all-in-one headset and Microsoft partnership to bring VR into the mainstream
FYI, this story is more than a year old
Intel has made its move into the virtual reality market, launching an untethered all-in-one handset and announcing a partnership with Microsoft.
The move represents Intel's plans to bring VR into the mainstream, according to analyst firm Ovum.
Analyst Francesco Radicati says the announcements of Alloy and the Windows Holographic partnership represent Intel's strategy to bring VR beyond the enthusiast market and into the mainstream, taking advantage of VR's heavy computational requirements to sell its own hardware and chipsets.
VR dominated the first day's keynote presentation at Intel's Developer Forum 2016 in San Francisco, with other announcements including new modules of Intel's RealSense 3D-sensing camera, which Radicati says will be important for building autonomous robots.
Innovation in both software and hardware will make VR more popular
According to Radicati, RealSense forms the basis of most of Intel's computer vision announcements because the Alloy headset would include two RealSense cameras to provide increased freedom of movement in 3D space.
"Because it's untethered, Alloy also relies on RealSense to let users perceive (and avoid) physical obstacles and use their hands to manipulate virtual objects. Intel said that it would open the hardware and provide open application program interfaces (APIs) for the ecosystem to developers in 2017," he explains.
However, Radicati believes hardware will only be part of the solution in bringing VR to the mainstream.
"As noted in a technical session, software innovation will play a role in fostering the ease of use and reduction of complexity," he says.
"Intel pointed to use cases such as education, content creation, and mixed-media entertainment (incorporating VR into other forms of entertainment) as factors that will drive mass market usage, while Windows Holographic will also aim to bring Windows ecosystem apps into mixed reality – for example, controlling 2D apps such as Outlook or Excel while in 3D environments," Radicati explains.
"Another announcement was the creation of Intel Tech Experience Labs in Los Angeles, a Hollywood studio aimed at producing 360-degree sports and entertainment VR content," he continues.
"It will further develop the 360 replay technology that can be used to pause live events and rotate the screen, as demonstrated in the 2016 NBA finals."
Radicati says these announcements show the evolution of Intel's thinking on computer vision because they come just one month after it ended support for its agreement with Google's Tango smartphone, which can perceive in three dimensions and has applications in augmented reality.
"Although RealSense offers similar functionality, Intel is banking on merged reality, incorporating both computer-generated imagery and physical objects interacting together, as the next technology for its chipsets and hardware to power," he says.
Related stories
Top stories