Partner content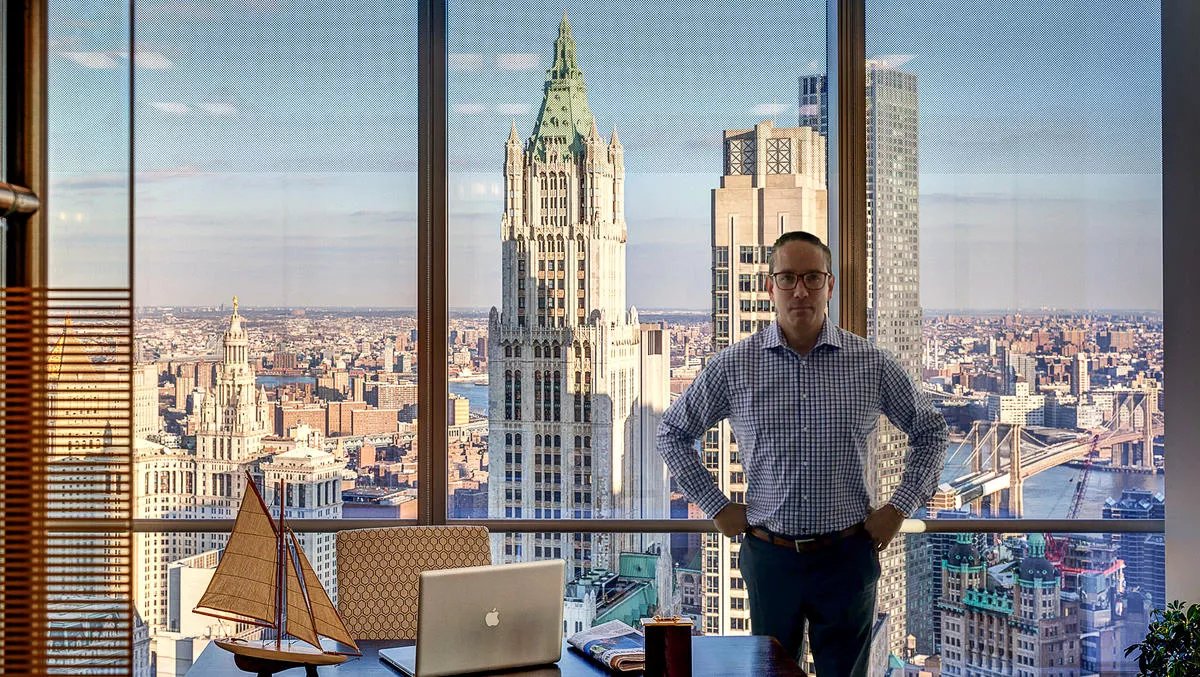 Interview: Henson Group CEO on expanding into NZ
FYI, this story is more than a year old
When it comes to MSPs reselling Microsoft cloud products globally, it's a crowded market.
Within New Zealand, it's less so: before last year there were only a handful of Azure Expert MSPs. Then on 8 September 2019, Henson Group landed in Aotearoa, and the breadth of Microsoft services offered in the country expanded.
With 200 global employees, Henson Group is still growing, and with New Zealand's addition to the company's 17 international subsidiaries, this growth was cemented.
Techday recently sat down with Henson Group New Zealand president and chief executive officer Greg Henson, who discusses the move to New Zealand and the company's differentiation in the market.
Migrating to New Zealand
Specialising in Azure licensing, migrations, consulting, stack deployments and more, Henson Group has helped large and small companies with their move to the cloud for over 15 years. Its team, made up mostly of former Microsoft employees, leverage this experience to offer its customers roadmaps and knowledge not generally available to competitors.
So what made them expand into New Zealand?
"New Zealand has been highlighted as one of the countries mostly rapidly adopting cloud technologies within the APAC region," says Henson.
"We saw a huge opportunity in New Zealand to help companies in their cloud adoption journeys, especially with the gap in the market regarding MSP Azure experts in the region.
"We also understood the value of what we offer and the fact that no one else is offering quite the same service as us in the market."
The move into Aotearoa could not have happened without Ingram Micro Cloud NZ, says Henson, which has helped the company move into other national markets in the past.
"Ingram Micro Cloud have been very instrumental in helping us as a reseller expand globally," he says.
"They saw the success that the Henson Group were having understood that no one else was offering it in the market, and recruited us to enter New Zealand.
"As a distributor, they have given us the most support globally, and so for us, it was simple. There was a definite chemistry between Henson Group and Ingram Micro Cloud."
A different value proposition
Even with a small national market with other certified Azure Expert MSPs players, there is still enormous pressure to market a differentiated service to that market. So Henson Group offered New Zealand SMB's many of the services its competitors charged for - for free.
"We resell Microsoft Azure, Microsoft 365 and Microsoft Dynamics. The reason why customers buy through us, instead of Microsoft or another reseller, is because of the value-added services that we bake into the reselling of the cloud subscriptions," says Henson.
"If they buy from us, we will migrate them into Microsoft's cloud; whether that's Azure or 365, or whatever, we can migrate them for free."
Henson says this incentive alone motivates customers. But it doesn't stop there.
"We also provide those customers with free 24/7 unlimited support. That's included with their subscription; we don't charge them anything extra.
"We also provide other value-added services, such as free optimisations and security assessments and performance reviews," says Henson.
"So when you add all those things together, we've been able to come up with an offering that adds a lot of value, especially for SMB's where cost is almost always an issue."
A lot of that value is received after the customer has been migrated into Azure. Once they're on virtual machines, Henson Group encourages and helps them to migrate to serverless computing within Azure, achieving better cost efficiency and performance.
"Once we're at that point, we try and sprinkle in some AI and machine learning to accelerate their business model and growth," says Henson.
"We're also providing all of the managed services to support those environments, where we'll administrate and monitor all their underlying technologies with our 24-hour support team.
"Folks can sleep at night knowing that we have people watching their environment, and if anything goes down, we jump in immediately and start working on it."
Henson Group and COVID-19
Since expanding into New Zealand last September, COVID-19 has struck the world, and many companies are grappling with restricted budgets in a time where digital transformation is more important than ever.
Indeed, cost has become even more of an issue for organisations globally as a worldwide pandemic persists. But in the cloud business, Henson says, business is booming.
"Cloud hasn't been severely affected by the pandemic. In fact, the pandemic has helped accelerate it," says Henson.
"There has been an uptick in work for us across the board - because we're focused on cloud, the pandemic accelerated adoption faster than anything else could have."
As a bleeding-edge tech company, Henson Group were prepared for a remote working situation. But a lot of their customers were not.
"A lot of them didn't have some of these technologies fully deployed. But that's what we're here for.
"That's what we do."
To find out more about Henson Group, click here. To learn more about Azure migration, click here.
Related stories
Top stories