Partner content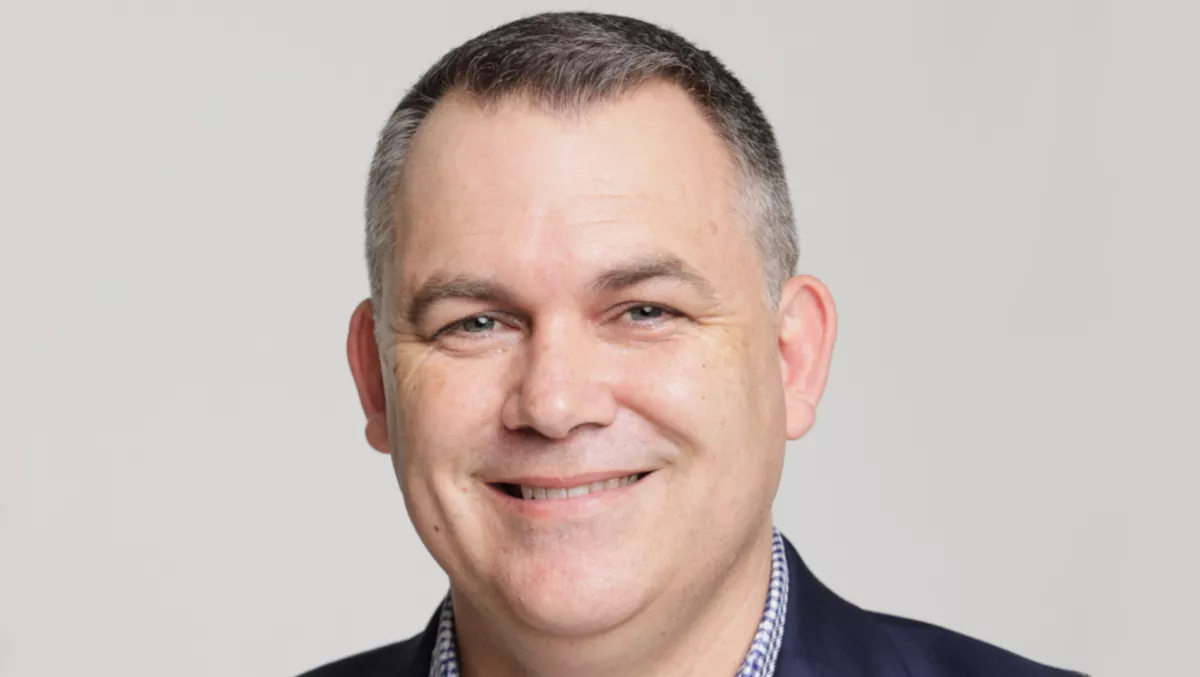 Interview: Palo Alto Networks' A/NZ channel director on the current state of play in cybersecurity
The world is a dynamic and challenging place for any technology firm specialising in cybersecurity. The demand for state-of-the-art capabilities from partners and their customers only grows stronger as the world fights more complex and dangerous threats, which means security firms have their work cut out for them. Not only do they need to provide compelling, up-to-date products and services to meet the market's needs, but in a competitive landscape, they also need to provide much more.
Palo Alto Networks is renowned for providing both the latest technologies and a strong value proposition for its partners. The company's market leadership has kept the company firmly on the Gartner Magic Quadrant for Network Firewalls nine years in a row, amongst other accolades.
We chatted to the company's Australia and New Zealand channel director, Bryan Stibbard to find out how Palo Alto Networks works with channel partners, what's new, and why security staples like next-generation firewalls, Zero Trust and SD-WAN remain a core part of the company's channel activities.

Could you provide an overview of your current channel activities, specifically partner benefits (cross-sell) across the Palo Alto Networks portfolio. What has the company been doing recently on a global and regional level to support partners?
Palo Alto Networks recently announced a raft of innovations as part of our NextWave 3.0 release. This launch was done with the intention of helping partners build expertise in high growth security markets.
In speaking with our partners, both across A/NZ and abroad, we have understood the need for greater specialisations, incentives and opportunities.
Partners can now build their security expertise through three new Prisma SASE (Prisma Access and Prisma SD-WAN, formerly CloudGenix), Prisma Cloud and Cortex XDR/XSOAR specialisations.
Palo Alto Networks is now offering incentives for the Prisma SASE, Prisma Cloud and Cortex XDR/XSOAR deals, along with other new incentives, deal boosts and new rebates for its NextWave Diamond Innovator partners.
The company is boosting existing deal referral incentives on all Palo Alto Networks products whilst also extending partner-delivered support across more of Palo Alto Networks' technologies.
NextWave 3.0 includes a host of new enablement resources and ways for partners to earn or maintain NextWave status, expanding Certified Professional Services certification to include the new specialisations, Technology Education credits and technology adoption discounts.
How has the channel landscape for Palo Alto Networks shifted over the last year?
Given today's rapidly changing threat landscape, customers are looking to transform safely and drive greater security efficiencies through intelligent, automated and integrated solutions.
The market and our partners are recognising that Palo Alto Networks has this portfolio which makes us a strategic security partner of choice. As such, over the last 12-18 months, we have noticed a surge in these exact strategic partnerships, with many new SPs, GSIs, CSPs, and particularly MSSPs joining the family.
At the same time, our new technologies have brought new market opportunities for our traditional partners who have worked with us historically in the Next-Generation Firewall space. Many are now adding our SASE solutions - which include Prisma Access and Prisma SD-WAN to their offerings, as a natural extension to their capabilities.
Overall, we are finding that our partner community continues to expand with the market demands for more consolidated security coverage and skills
Palo Alto Networks recently released the PA-400 Series firewalls, which brings zero-trust security right into the security hardware. Could you tell us a little about these new firewalls?
As organisations of all sizes adopt cloud and mobility technologies to become more agile and innovative, this digital transformation comes with trade-offs. Digital transformation sparks more innovation and growth, but it can also increase an organisation's attack surface and risk of threat exposure.
With the recent launch of our new PA-400 Series ML-Powered Next-Generation Firewall (NGFW), Palo Alto Networks extends Zero Trust security to the enterprise branches and small organisations everywhere.
As organisations of all sizes adopt cloud, SaaS and mobility technologies to become more innovative, but it can also increase an organisation's attack surface and risk of threat exposure. So whether you're a large enterprise with many small branches or an SMB with a handful of sites, you still need the best security at a lower TCO.
Palo Alto Networks introduced the PA-400 Series, the next generation of ML-Powered NGFWs extending Complete Zero Trust Network Security to the market with even the smallest offices and remote locations. It features a new line-up of powerful, compact, resilient & designs, purpose-built to protect small locations from both known and unknown threats, with complete context of users, applications, devices and data — all at a very competitive price point in the market. It has Zero-touch provisioning which simplifies deployment and ongoing management as well.
Why should organisations care about Zero Trust? Are you seeing demand from partners to support their customers on this journey?
The bad threat actors continue to find new and interesting ways to disrupt organisations and this trend has been heightened through the COVID pandemic. Clients are now seeing threats on multiple fronts, with the need to move workloads more rapidly to the cloud, through to the requirement for a 'work from anywhere' solution. All of these have contributed to a rise in awareness of the need for a more robust strategy and architecture to security, and Zero Trust offers this.
In a recent announcement from Palo Alto Networks, we reference the latest enhancements to the Zero Trust mantra we have led for many years.
Specifically, our senior vice president of Firewall as a Platform, Anand Oswal, says, "The productivity of a hybrid workforce lies in the ability for users to move freely on and off the campus network and still securely access any applications or data from any device in any location. Enabling this seamless experience securely is one of the many promises of a Zero Trust architecture."
Zero Trust is in the DNA of our solutions, and with the recent introductions of SaaS Security, Advanced URL Filtering, DNS Security, Cloud Identity Engine, and new ML-Powered Firewalls, this allows organisations to easily and effectively embed Zero Trust Network Security capability into their strategy by providing secure access to the right applications, Secure access for the right users and enhanced ML security to prevent zero-day attacks all while making secure access universally available.
Our partners are also driving this Zero Trust approach alongside us, based on growing customer demand. And they're having great success as it further differentiates us from the pack.
Palo Alto Networks recently had a big virtual event called SASE Converge 2021 - why should channel partners and enterprises watch this content on-demand?
We've covered a lot of ground today including our new Partner Program, our expanding ecosystem of partners, and our new capabilities that partners are growing their revenue streams with. SASE Converge will help to not only educate them on why networking and network security architectures need to evolve, but why we should be at the heart of their SASE strategy with our best-of-breed Prisma SD-WAN, Prisma Access and security capabilities.
Is there anything else you would like to add?
Finally, I would like to thank all of our partners for their continued support. We have been fortunate to have such a dedicated channel community, who have continued to deliver innovative solutions for their clients over the challenging last 12 months. We have seen our partners look for specialisation in areas such as SASE, Cloud and SOAR, and in turn, have seen our customers seeing demonstrable returns on their investment. We are looking forward to continued success with our partners in the future.
Watch SASE Converge 2021 here.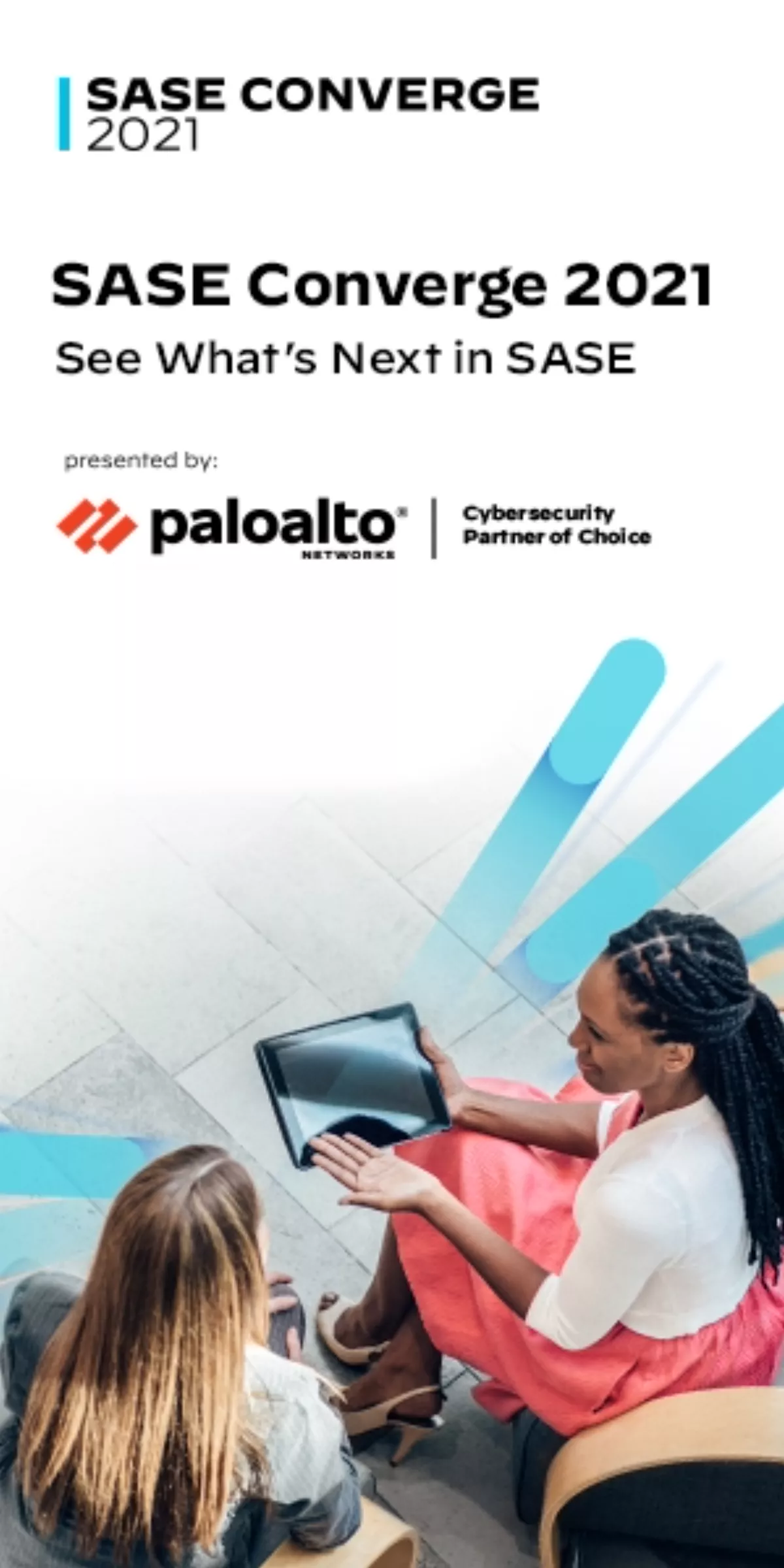 Related stories
Top stories