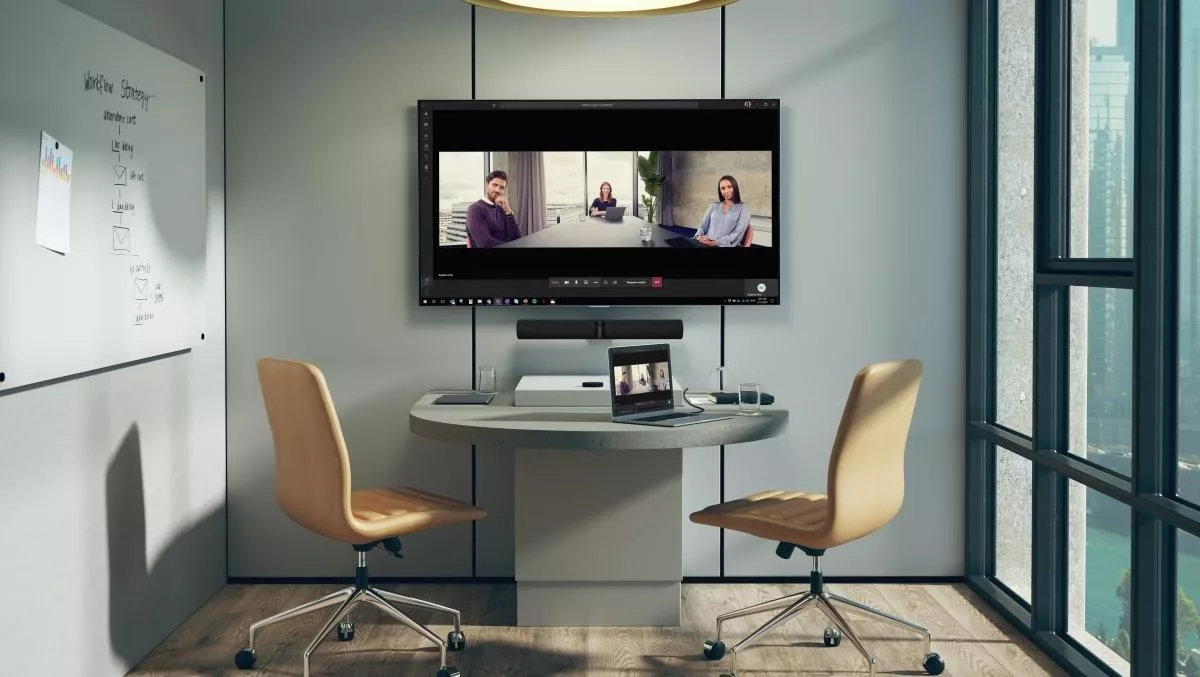 Jabra announces two new additions to PanaCast camera range
FYI, this story is more than a year old
Jabra has launched a new intelligent camera range under its PanaCast range of video and audio conferencing products. The new lineup includes the PanaCast 50 intelligent video bar and the PanaCast 20 intelligent personal camera.
Jabra states that hybrid working is the new normal - and 66% of office workers use either a standalone webcam or inbuilt PC camera, while 86% of home workers do the same. That provides the perfect opportunity for companies like Jabra to innovate in the camera space and design more advanced camera solutions with technologies such as artificial intelligence.
" The time is now to start thinking about future-proofing offices, creating optimal collaboration circumstances for flexible hybrid workers and to ensure maximum productivity as your teams return," comments Jabra's intelligent vision systems senior vice president, Aurangzeb Khan.
The Jabra PanaCast 50 is a plug and play solution optimised for UC platforms such as Microsoft Teams and Zoom.
The device can adjust video streams to capture action within a meeting. It does this through AI and algorithms that can detect actions and adjust the frame based on active speakers and the flow of conversation.
The PanaCast 50 comprises a multi-camera 4K array that captures a 180° field of view. Video stitching technology fuses each camera's stream together to display one image. However, there is the option to display two video streams simultaneously, for example, people in a room and a device such as a whiteboard.
The camera also includes edge AI processors to integrate audio, video, and data. To capture and broadcast audio, the PanaCast 50 includes eight beamforming microphones, as well as two 50mm woofers and two 20mm speakers.
IT administrators can utilise the network interface to access analytics data about the use of their meeting spaces.
Jabra PanaCast 50 Key features and specifications:
180° field of view keeps everyone in the picture at a safe distance
Virtual Director intelligently adjusts the video in real time
Safety Capacity and Room Usage Insights generates anonymous room occupancy data for all your meeting rooms at once
Network-connected system enables easy remote management and data delivery
Real-time whiteboard streaming for more inclusive remote collaboration
Advanced system architecture and built-in dual Edge AI processors powers a range of intelligent features
Plug-and-play setup
Installation includes a choice of wall mount, table stand and screen mount (VESA)
Works with Microsoft Teams, Microsoft Teams Rooms, Zoom, and Zoom Rooms, and optimised for all leading UC platforms
The PanaCast 50 will be available from 15 June in black and grey for MSRP AU$1500.
The Jabra PanaCast 20 delivers 4K video and personalised intelligent zoom, which frames the user properly. The camera also includes edge AI processing.
Jabra PanaCast 20 Key features and specifications:
Personalised Intelligent Zoom
Intelligent Light Optimisation
Picture-in-Picture feature - users can define and easily integrate a second video stream within their main picture
4k Ultra, HDR video
Edge AI processing – adding advanced experiences processing and an additional layer of security for flexible working from anywhere
Plug-and-play connectivity for instant collaboration
Works with Microsoft Teams, Zoom and optimized for all leading UC platforms
The Jabra PanaCast 20 will be available from 1 August in black. Local pricing is yet to be announced.