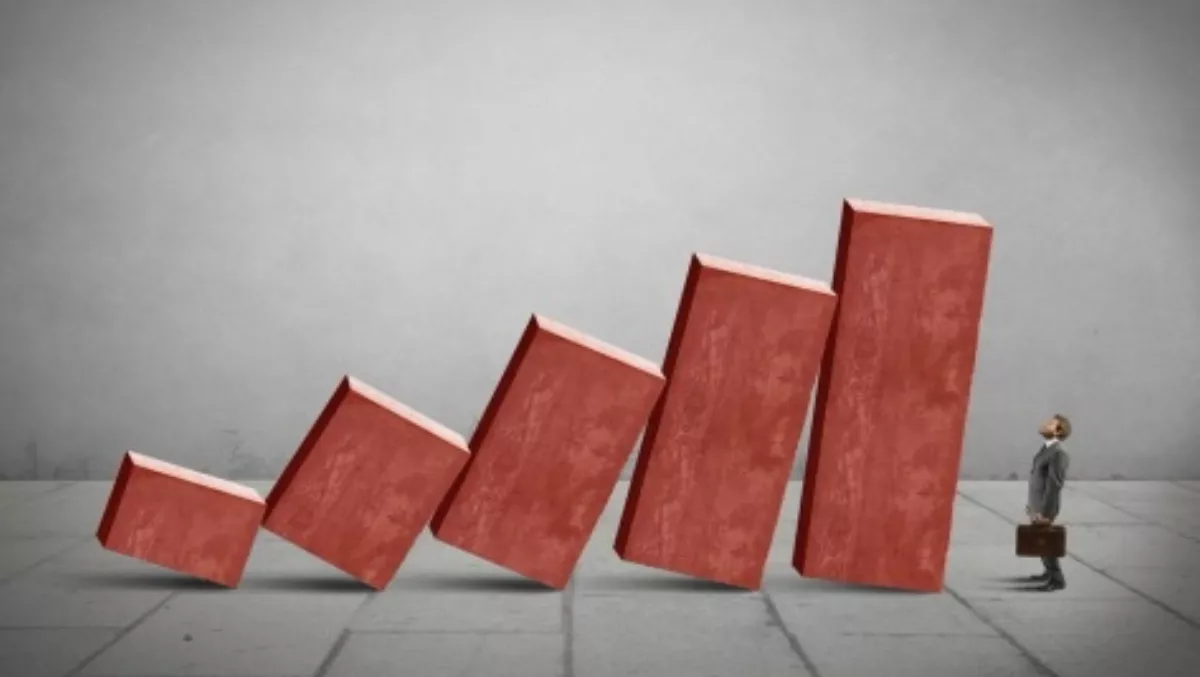 Jade Software narrows FY loss as Master Terminal unit growth beats expectations
By Pattrick Smellie,
Thu 21 May 2015
FYI, this story is more than a year old
Jade Software, the Christchurch-based software developer, narrowed its annual loss as revenue at its Master Terminal port management software grew at a faster pace than expected.
The company posted a net loss from continuing operations of $1.1 million in calendar 2014, compared to a loss of $7.7 million a year earlier, according to its annual report. That excluded a $15.6 million gain in 2013 from the float of Wynyard Group, the NZX-listed intelligence software developer. Jade lifted revenue 13 percent to $30 million, of which 48 percent came from New Zealand.
While sales weren't broken down by unit, the Master Terminals logistics division grew revenue 56 percent in 2014, ahead of the 30-to-50 percent growth targeted by Jade, while its solutions business, which develops digital and enterprise products primarily for the utilities and finance sectors, increase sales 5 percent.
Chief executive David Lindsay told BusinessDesk the company expects a return to profit will take three years, with growth opportunities in its logistics and solutions businesses requiring investment to expand global operations. That has the backing of shareholders, who received $14.9 million via a share buyback in February last year after the company struggled to find compelling investment opportunities and decided to return capital.
"While we've seen an improvement in profit this year, we have a three-year plan to return to profitability and at this stage we're taking revenue gains ahead of focusing on profits," Lindsay said. "None of our shareholders expect us to return to profit immediately, it's a medium-term goal for us."
In the annual report, chair Ruth Richardson said the board met in November and decided the best route to sustainable profit was to maintain the company's technology, lift the profitability of the solutions business and create value in the logistics arm by investment in capability and accelerating revenue growth.
Jade halved its operational cash outflow in the year to $858,000, and had cash and equivalents of $11.5 million as at Dec. 31.
Lindsay said the company's logistics unit and solutions division are both showing increased sales after the first four months of 2015, and he anticipates "another good year of revenue growth" for 2015.
The Master Terminal unit is sticking to its target to grow annual revenue at between 30 percent and 50 percent, and has a pipeline of new work to implement its systems over the next two years.
The solutions business is trialling a new product for the wealth space, and Lindsay said Jade sees opportunities in developing digital products for financial services firms in Australia without the balance sheet of a major bank to embark on major investment programmes.
Lindsay said Jade currently has enough capital to support growth in the logistics division at between 30 percent and 50 percent, though it would like to beat that.
"Where we might have a need for capital is if our growth rate exceeds that and we need to put more people on the ground quickly, or if we kick off some serious new product development," Lindsay said. "That's something that's relatively costly that we probably would have to take capital on board for."
Jade's research and development expense from continuing operations rose to $4.5 million from $3.3 million a year earlier, accounting for about 15 percent of revenue. It received government grants for market development of $411,000 in 2014, down from $678,000 a year earlier, according to its cash-flow statement.