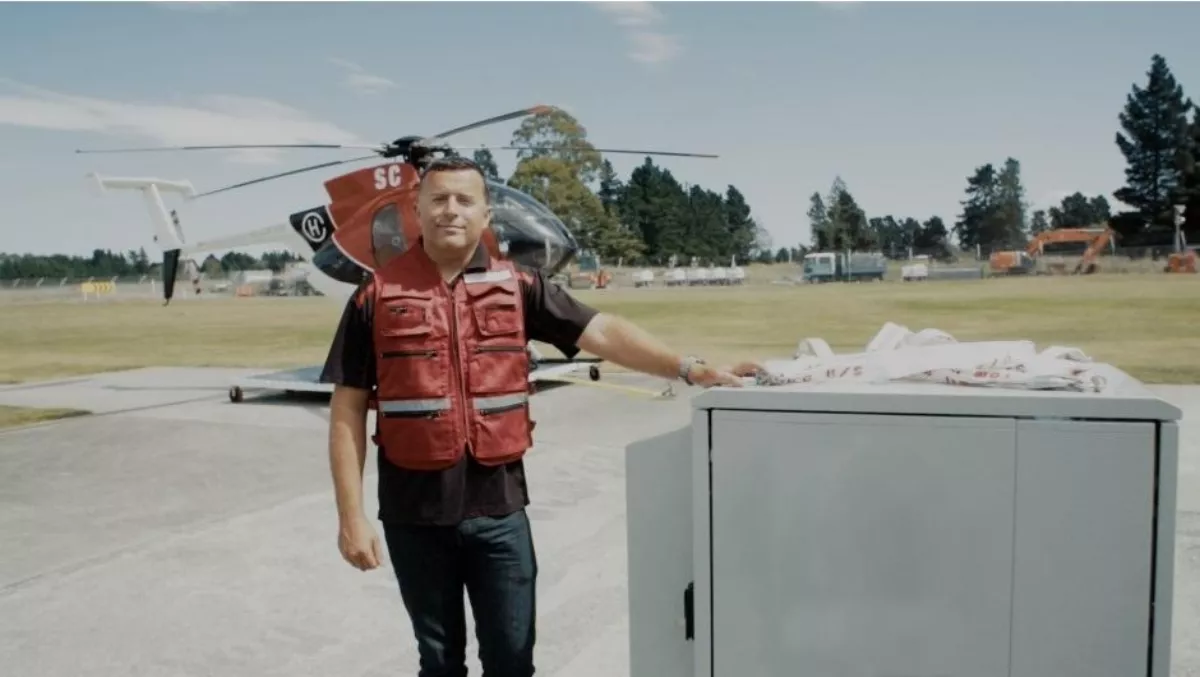 Keeping islands connected during weather disasters
FYI, this story is more than a year old
When severe Tropical Cyclone Gita tore through the Pacific Islands in February, Tonga received the brunt of the storm's force. Over 1,400 homes were destroyed and 50,000 people were left without access to electricity or clean water – with electricity infrastructure all but wiped out.
Cyclone Gita, is just one example of how extreme weather can cripple remote nations. The Pacific Islands are notorious for extreme weather conditions such as floods and cyclones. Add to this the everyday challenge of maintaining on-the-ground technology.
The effects of harsh island environments and exposure to sea air and sandy dust can erode equipment and infrastructure. With few trained IT personnel on hand, IT and communication systems are often rundown and one of the last considerations when budgeting.
What is becoming clear is that technical and telecommunication resources are needed for day-to-day business and even more critical in times of emergency or disaster.
Downtime can carry an enormous price tag, both figuratively and metaphorically. Specific systems within facilities and organisations respond differently to power outages. Significant events like cyclones can result in loss of electricity - impacting access to clean water, telecommunications and property.
When a disaster does strike, the speed of the response is critical. Leading not-for-profit organisations deploy their emergency response units to support on-the-ground colleagues to deliver first aid and vital IT and communication support services.
Traditionally, with no access to electricity, connectivity to remote outer islands and communities is lost. Aid workers need to leverage timely paper trails to issue damage reports and request assistance, taking up to five days. The need and opportunity for innovative solutions to bridge this gap is evident, but when you bring in technology you need power, which in turns needs infrastructure, which then needs people to support and maintain it.
The challenge facing Pacific Island teams is how to deploy innovative technology that minimises interruptions to communications during an emergency response and beyond - utilising equipment that can withstand harsh environments. IT equipment can operate well in clean, air-conditioned comms rooms or data centers, but it's a different ball game to have the equipment to withstand mother nature.
In the aftermath of extreme weather events, power should be returned to the most critical services first, such as telecommunications. It is important to be prepared for the possible destruction caused by these events and ensure emergency relief workers have access to back-up power and communication services.
Recently, a company designed a compact telecommunications system that holds everything from power redundancy and networking, to cybersecurity and much more.
The system can be easily deployed by Pacific Island aid organisations, allowing devices to stay connected wirelessly or via cable and keep communications alive during disaster recovery.
Following a disaster, key response buildings may not be habitable, but technology like this can be relocated and operated for up to four hours on backup power, to ensure emergency teams can access data about ground zero instantly - potentially streamlining aid deliveries from days to hours.
It opens up new possibilities for how disaster recovery missions are coordinated both in day-to-day preparation for cyclone seasons and in times of disaster.
The industry as a whole should be working to understand how traditional power quality solutions can be deployed across the Pacific Islands to organisations facing identical challenges and give local teams the tools to become more resilient and self-sufficient.
Article by Eaton power quality general manager John Atherton.
Related stories
Top stories