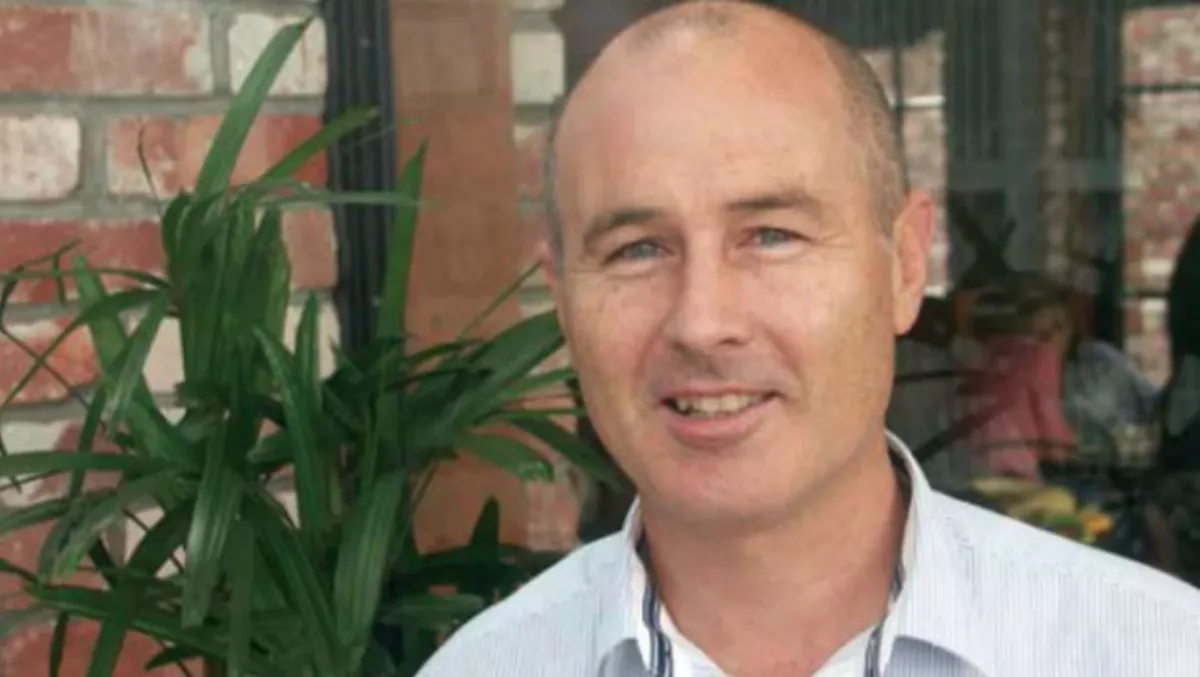 Kiwi channel urged to get into growth cellular market
FYI, this story is more than a year old
Kiwi resellers are being urged to see cellular data as a genuine internet connectivity medium, as increasing numbers of New Zealand businesses seek 3G or 4G cellular internet connections as a fail over or 'day one' internet connection.
Richard Paul, SnapperNet managing director, says the distributor is already seeing increasing demand for cellular internet connectivity and expects it to be a growth market this year.
"We're looking for big growth across the entire cellular data market this year," Paul says.
SnapperNet added Cradlepoint's range of routers, which include 3G/4G and LTE routers and security gateways, to its portfolio last year in an effort to capitalise on the 'massive' opportunity presented by M2M and internet of things.
Paul says the offerings are being adopted by companies wanting 3G or 4G as a failover for their main internet connection, or as 'day one connectivity' – an area he says is becoming a hot topic.
"For people who need internet straight away, they can use these gateways for 4G while they are waiting for their UFB connection to be installed."
Others are using cellular connections because fibre isn't available in their areas, or they only need a temporary connection.
"Now that cellular data is getting cheaper, it's becoming a reliable and viable option," Paul notes.
However, he admits that while there is demand, a lack of awareness of the availability of the service – and the ease of it – remains an issue.
He says SnapperNet will be running workshops over the coming months to ensure resellers are aware of the options available and how to capitalise on the growing market opportunity.
"It's a matter of knowing how and being able to confidently say to their customers they can find a good solution for them," he says.
"We're doing quite a push on that this year, now that cellular data is getting cheaper."
He notes that the cellular data sell also opens the door for cross selling on the security side.
"While it's an easy solution to put together for a customer, but they do need to consider security. Cradlepoint in particular is PCI compliant across all of its range, so sits quite well for eftpos terminals and so on.
"But for data security, VPN technology is important and you need to make sure if you are choosing 3G or 4G routers the firewall and VPN features are robust enough."
Paul says the potential of cellular for the New Zealand market is 'huge'.
"But it's not all going to happen this year," he adds. "It is a slow thing, but we're working on trying to speed it up a bit."
SnapperNet also added Maxon to its portfolio last year, opening up the machine to machine and industrial connectivity market for its resellers.
"For the IT systems integrators Cradlepoint is the popular option; for industrial controls and machine to machine the Maxon range sits well."
Paul says last year was the best year the distributor has had, continuing the slow and steady growth the company has seen every year since it began 15 years ago.
"We've only ever had one flat year and that was 2009 when there was no growth, every other year has been a growth year, every other year we've been increasing our sales by 5% to 15% on average."
He says last year's growth was driven by VoIP, where Panasonic and Yealink proved star performers for SnapperNet, and internet access devices including routers and firewalls.
"UFB has a lot to do with that," Paul notes.
On the VoIP side, Paul says Kiwis now have more confidence in using voice over the internet.
"With DSL there was always that fear that you wouldn't get the best voice quality when you're sharing your DSL connection with all the other data coming and going off it."
Draytek is proving a winner for DSL and UFB routers for SnapperNet, while Cyberoam's UTM products remain strong.
The company was acquired by Sophos last year, prompting some concern in the market, with the two vendors having their own channels and as the two UTM product ranges were integrated. However, Paul says concerns proved unfounded.
The two channels have remained in place and Paul says Sophos hasn't changed 'a good formula' in the Cyberoam products.
Related stories
Top stories