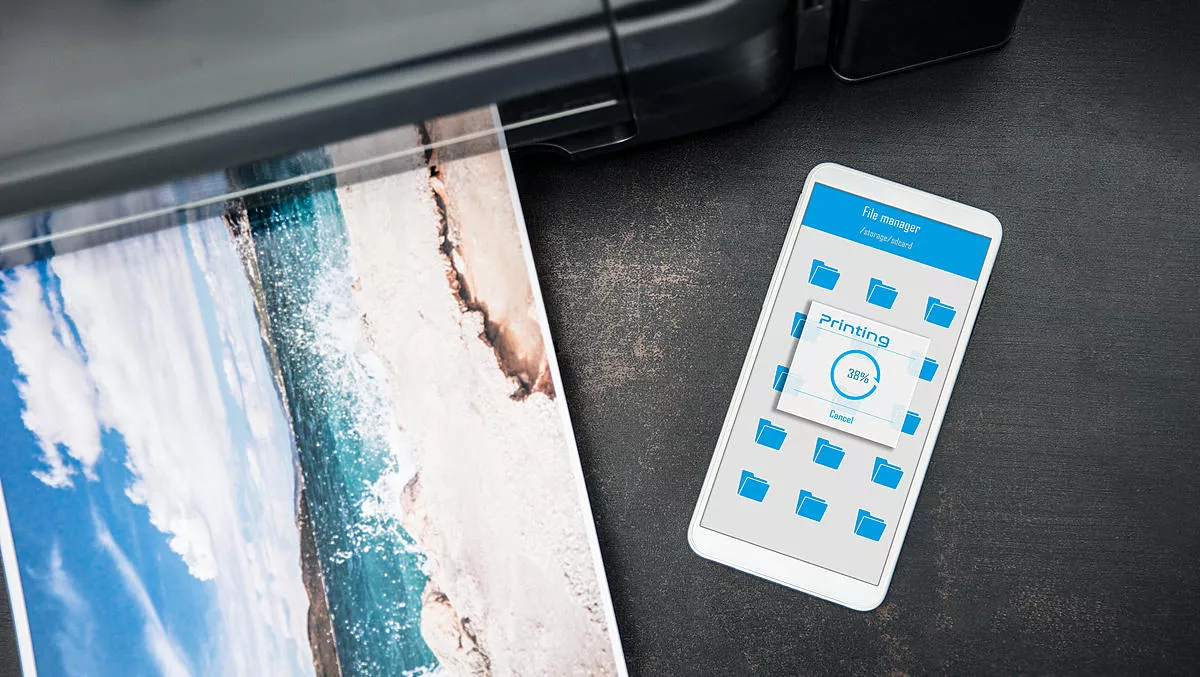 Lexmark cloud printing now available to ANZ partners
Tue, 31st Mar 2020
FYI, this story is more than a year old
Imaging solutions provider Lexmark has launched its Cloud Print Management (CPM) offering to channel partners in Australia and New Zealand.
CPM will enable channel partners to improve end-customers' experience by helping them to reduce infrastructure, simplify processes and improve security.
The release of CPM for channel partners in Australia and New Zealand follows its launch to enterprise customers across both markets in 2019.
With CPM, resellers will be equipped to further support their clients' migration to the cloud for a broad range of business processes.
"Today, we see an increasing demand from companies to move all aspects of print to the cloud in order to optimise resources, reduce on-premise infrastructure, and improve the privacy and security of print documents. Lexmark CPM is our latest offering in response to this demand," says Lexmark Australia and New Zealand sales general manager Stephen Dubois.
"With Lexmark CPM, channel partners can now provide higher levels of service that can help them to increase profits over time, as it allows customer conversations beyond the initial point of sale. Lexmark's cloud-based design is also simple to deploy and easy to use, which makes the migration to the cloud a seamless experience for partners and their customers," he added.
With CPM, instead of users sending documents through a print server to a designated print device – where the pages sit out in public view until they are retrieved – they are transferred to the cloud, where they are held until a user logs in or swipes their badge (authenticates) at the printer.
Secure print release – Companies can save on printing costs, secure confidential information, and give their employees the convenience of output from any enabled device without installing print servers in every location. Companies can also eliminate unclaimed documents sitting at printers, give users more output options and scale the system as the business grows and changes.
Mobile print – In addition to full support for printing from Mac, Windows and Chromebook devices, CPM enables printing for mobile users too. Whether they initiate print jobs from an iPhone, iPad, or Android smartphone or tablet, mobile users can release their documents at any Lexmark device in their organisations, whenever and wherever companies allow them access.
Analytics – Channel partners can now offer their clients real-time analytics to help them track all printing, copying and scanning across the enterprise. Lexmark partners can provide an ongoing service to help their clients improve decision‑making.
When combined with other managed offers, channel partners in Australia and New Zealand can now leverage Lexmark CPM to dramatically improve service levels.
Offering simple per-device, per-month pricing provides customers financing flexibility and simplifies selling, while real-time analytics provide insights that help customers understand and improve end-user behaviour.
"Lexmark CPM is a good fit for customers of all types. However, for channel partners, a good starting point are existing customers who are already using cloud platforms such as Office 365 or Google Drive, as they are already comfortable discussing the migration of processes to the cloud" adds Dubois.
Lexmark enables partners to offer a complete platform of cloud services including Cloud Connector, Cloud Fleet Management and Cloud Print Management.
Combined, Lexmark Cloud Services gives partners a highly efficient, cost-effective platform, available through an easy-to-use portal.