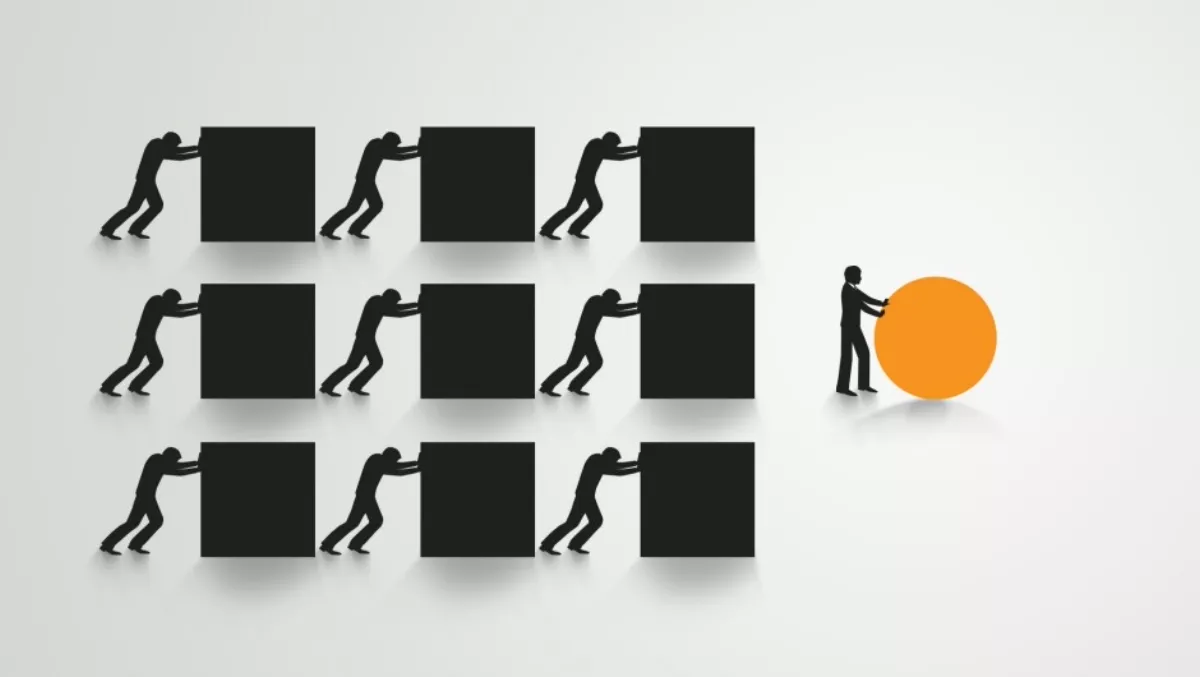 Looking to stay ahead of the competition and deliver results? Attend Imagine 2016
By Ashton Young,
Fri 1 Apr 2016
FYI, this story is more than a year old
In an increasingly fast-moving industry, it has become vital to constantly adapt in order to stay ahead of the competition and deliver results.
Westcon-Comstor's Imagine 2016 was started for exactly that reason, and its series due to start in early May is no different.
"It's an event series that was designed specifically for technology-focused end-users, IT resellers and integrators, offering thought-leading insights to help attendees to succeed today and plan for tomorrow," says Dave Rosenberg, VP ANZ at Westcon-Comstor. "It's our flagship event."
After 11 very successful years in New Zealand, this year Imagine 2016 will consist of two full day events in Auckland and Wellington, followed by two half-day events in Sydney and Melbourne.
"The reputation of the event precedes itself," Rosenberg says. "Attendee numbers have grown by an average of 20% year on year, proving the Imagine formula resonates with our business technology audiences."
Imagine 2016 will feature a series of visionary presentations, thought provoking international keynote speakers and innovative discussions.
"Our attendees will be able to get hands-on with new and innovative technologies in the marketplace, as we are engaging a diverse range of technology-centric vendors," Rosenberg says. "There will also be industry thought leaders on hand to offer their advice on business challenges that are present with Australasian businesses, not to mention technology solutions to solve them."
Westcon-Comstor has strived to ensure Imagine 2016 is relevant to all business professionals, and so delegates will be able to create their own workshop agenda to suit their key focus areas across four main themes – Collaboration, Innovation, Productivity and Cloud Computing.
With over 20 vendors taking part in this technology event there is a wealth of content, information and knowledge on offer, as well as prize draws, giveaways and networking opportunities.
The event series will be taking place: Auckland: SkyCity Convention Centre, 3 May 2016 Wellington: Shed 6, 5 May 2016 Sydney: Australian Technology Park, 19 May 2016 Melbourne: Convention and Exhibition Centre. 24 May 2016
For more information about Westcon-Comstor Imagine 2016, click here.