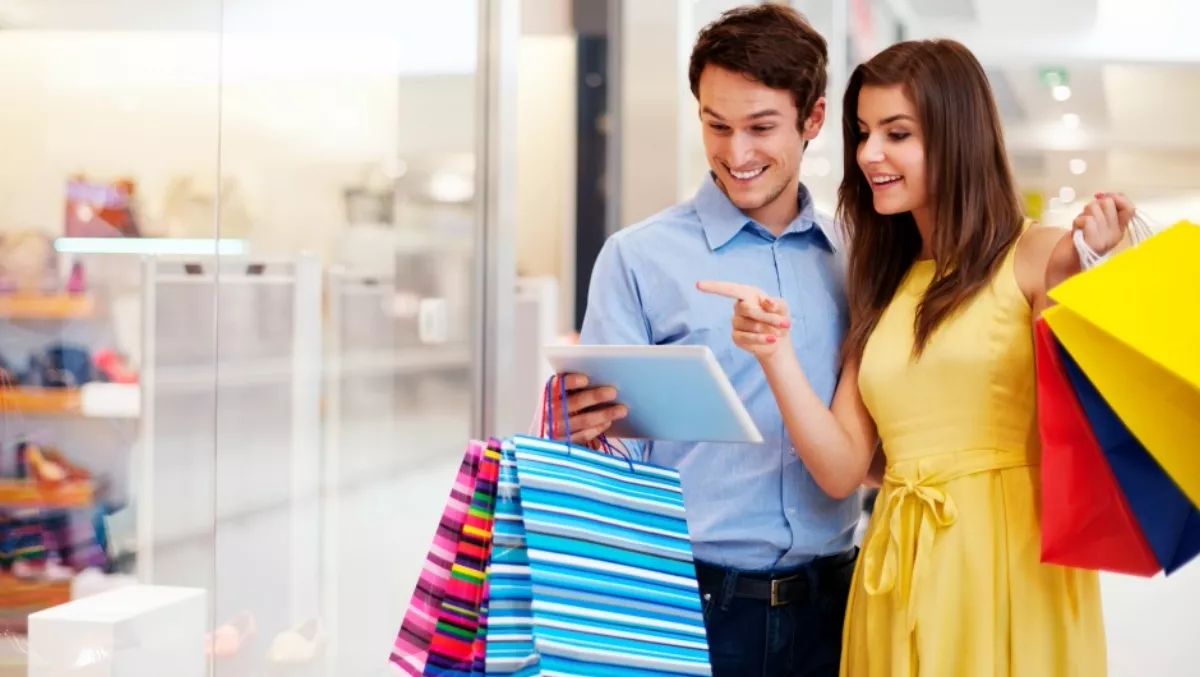 Mall operator Scentre sold on DX after DiData Microsoft project
By Heather Wright,
28 Mar 2017
FYI, this story is more than a year old
Shopping mall operator Scentre Group has embraced digital transformation thanks to a project with Microsoft and Dimension Data.
The company, which owns and operates 39 shopping centres around Australia and New Zealand, has harnessed cloud, Office 365 and Windows 10 to connect retailers and staff via Yammer, collaborate in real time via OneNote, improve security and maintain a 'cloud-first, cloud fast' strategy.
Scentre's business, which employees more than 2500 people, is home to around 11,500 retail outlets generating sales of more than $22 billion.
The company's separation from Westfield, and the formation of Scentre Group, was the catalyst for the project, delivered by Microsoft partner Dimension Data.
Andrew Clarke, Scentre Group director of finance and IT, says the operator recognised the importance of IT early on, integrating IT into his role to bring it closer to the broader business and ensure IT is more aligned to the strategy of the organisation.
The company says the upgrade has transformed both the company and its relationship with retailers and consumers.
As well as Windows 10 and Office 365, Scentre is using Exchange Online, Intune for mobile device management, Skype for Business, SharePoint 2013 and SharePoint Online, Azure Active Director and One Drive, with Surface Pros also being used.
"Our company purpose is to create extraordinary places, connecting and enriching communities," Clarke says.
He says customer expectations are continually shifting, spurred by technology.
"The real opportunity we see comes back to the focus on customer experience," Clarke says.
"Customers are much more sophisticated in the way they shop. We are making our shopping centres even more experiential."
For Scentre, digital transformation to aid customer experience requires employees to have instant, anytime, anywhere access to information and tools to boost their efficiency and productivity, and the ability to leverage technology to enhance the customer experience.
"We have an online searchable mall, which our customers can search for products before they visit the shopping centre," Clarke says.
"We have services like ticketless parking, parking guidance systems, net promoter systems and, more recently, we're piloting a rewards program," he adds.
Within the malls themselves is a digital smart screen network with more than 1,200 screens across the 39 shopping centres playing advertising and media, enabling retail partners to showcase products and encourage customers to visit their store.
"And we've rolled out the largest Wi-Fi network across Australia and New Zealand," Clarke says.
"It's all about leveraging technology to enhance the customer experience and to help our retailers better connect with customers."
Alison Pearson, Scentre Group regional manager centre experience, says Yammer is used to connect with retailers and internal staff along with contractors and suppliers. The use of Surface Pros enables staff to 'get out and be with the people we need to be with and be mobile and actually engage with them as we're going about our business on a daily basis'.
Clarke says the move to Windows 10 and a number of the systems has also bolstered Scentre's cybersecurity maturity, while also paving the way for planned adoption of more cloud solutions.
"We want to leverage off the cloud, where it makes sense commercially, from a risk perspective and from a functional perspective," says Clarke.
"Moving to the cloud reduces the complexity of what we have. It reduces the need for us to manage systems internally and allows much faster deployment of new functionality when it comes about.
"It really starts to change the dynamic of IT and the value add of the in-house IT team, because they have to do less technical work and can be more focussed on leading business initiatives and strategic technology initiatives," Clarke says.