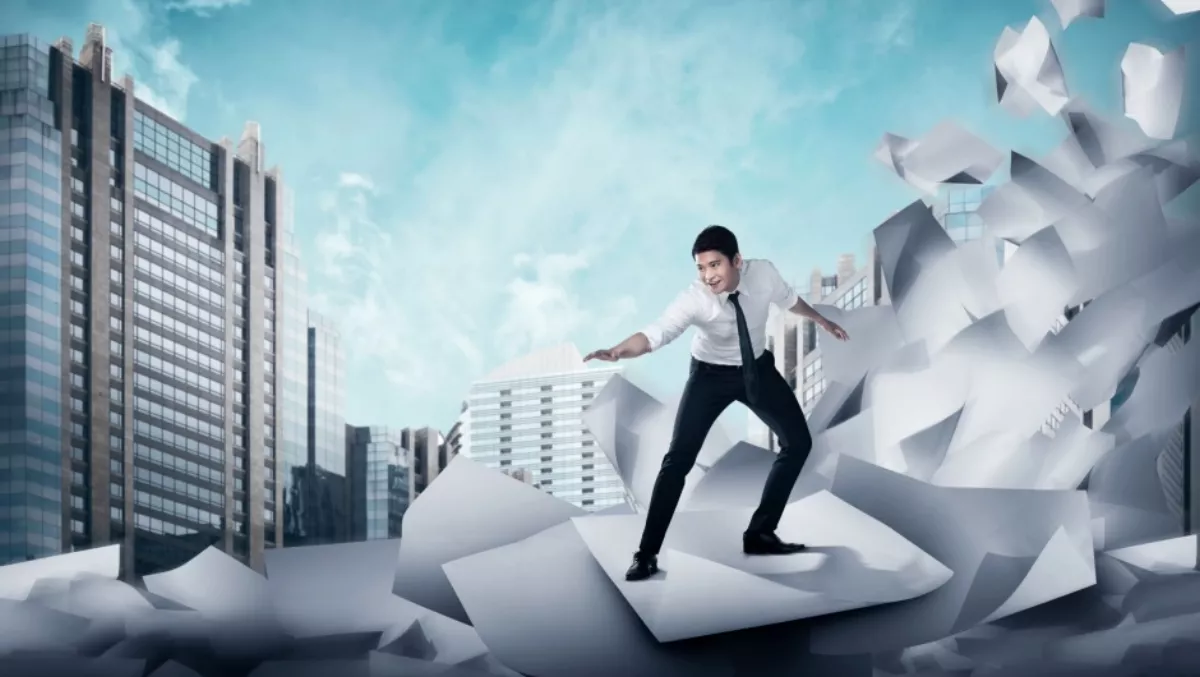 Massive shift among APAC enterprises to cloud-based DLP solutions
FYI, this story is more than a year old
Adoption of data loss prevention (DLP) applications was high in 2014, although the market share is expected to decline by 2020, according to Technavio's recent DLP market report.
According to Amrita Choudhury, Technavio IT security lead industry analyst, the DLP applications market in APAC was valued at over US$170 million in 2014, and it is expected to grow at a CAGR of over 25% until the end of the forecast period.
However, its market share is likely to decline by 2020 due to a massive shift among enterprises in APAC towards cloud-based DLP solutions.
She says, "[The] on-premises deployment model can be disadvantageous in terms of the large initial investment required to set it up. This factor also deters SMEs in the region from adopting the on-premises model.
"Plus, this deployment model presents a possibility of engaging with DLP professionals and for managing on-premises applications, and it thus results in steep training costs. These factors are likely to influence a growing adoption of cloud based models in the future.
In its most recent report, Technavio has identified the following four emerging trends that are expected to impact the DLP market in the APAC region:
Increased demand for hybrid cloud-based solutions in APAC
Although many enterprises in the APAC region have implemented DLP services that incur lower costs, there have been instances of data loss, Technavio says. Therefore, to overcome these issues, market vendors have started offering hybrid cloud-based DLP solutions, and it is predicted to witness robust growth with adoption across many industries in the region.
These hybrid solutions ensure on-premises data protection, while eliminating the need for skilled workers to maintain these advanced systems, the analysts say.
Hybrid cloud-based DLP solutions follow the pay-per-use model and are less expensive than traditional full licence security solutions. In addition, hybrid cloud-based DLP solutions also provide various advantages such as ease of installation and upgrades.
As there is a huge demand for these solutions, many new entrants are likely to penetrate this market with new hybrid cloud-based solutions during the forecast period, says Technavio.
High demand for integrated DLP solutions
As a result of increasing complexities of network infrastructures in organisations, the integration feature has become an important buying criterion in the market, according to the report.
End-users in APAC pose a growing demand for integrated and converged DLP solutions to avoid integration issues that occur with stand-alone DLP solutions. Through integrated DLP applications, market vendors in the region are expected to provide better support and functionality to their end-users and it is expected to positively impact market revenue over the forecast period, Technavio says.
Vendors such as Symantec, EMC, and McAfee are likely to provide many advanced features like content monitoring and extrusion prevention, along with their DLP solutions until 2020. Similarly, many other vendors are also likely to follow this trend and drive market growth during the forecast period, the report shows.
Increased adoption by SMEs
Business requirements have evolved in the APAC region, and it is prompting companies to innovate continuously to overhaul existing business models and enterprise infrastructures, Technavio says.
In this changing business scenario, DLP solutions address security requirements and help companies gain a competitive advantage. DLP solution providers are being roped in by SMEs in the APAC region to streamline their business process and improve operational efficiency. DLP offers SMEs an immense advantage of high-level security for sensitive and confidential information, according to Technavio.
Further, due to an increase in the number of government regulations being introduced in the APAC region to ensure data security, the implementation of DLP solutions has become imperative over the years.
The APAC region is likely to witness a rise in the mobile workforce because of the implementation of BYOD policy in enterprises - this factor is another reason that is anticipated to drive the high adoption of DLP solutions among SMEs in APAC until 2020, the report shows.
Increase in mergers and acquisitions
The market is highly fragmented, which encourages small vendors operating in niche markets to enter into mergers and acquisitions. The superior technology these small players possess, makes them appealing to large vendors, according to the analysts.
McAfee, Websense, EMC, and Symantec have used this business strategy, and other large vendors are expected to make use of it as well during the forecast period. Also, intense competition in the market is expected to compel established vendors to increase their market presence through M-A. It is a major trend that is likely to impact market growth positively over the next four years, Technavio says.