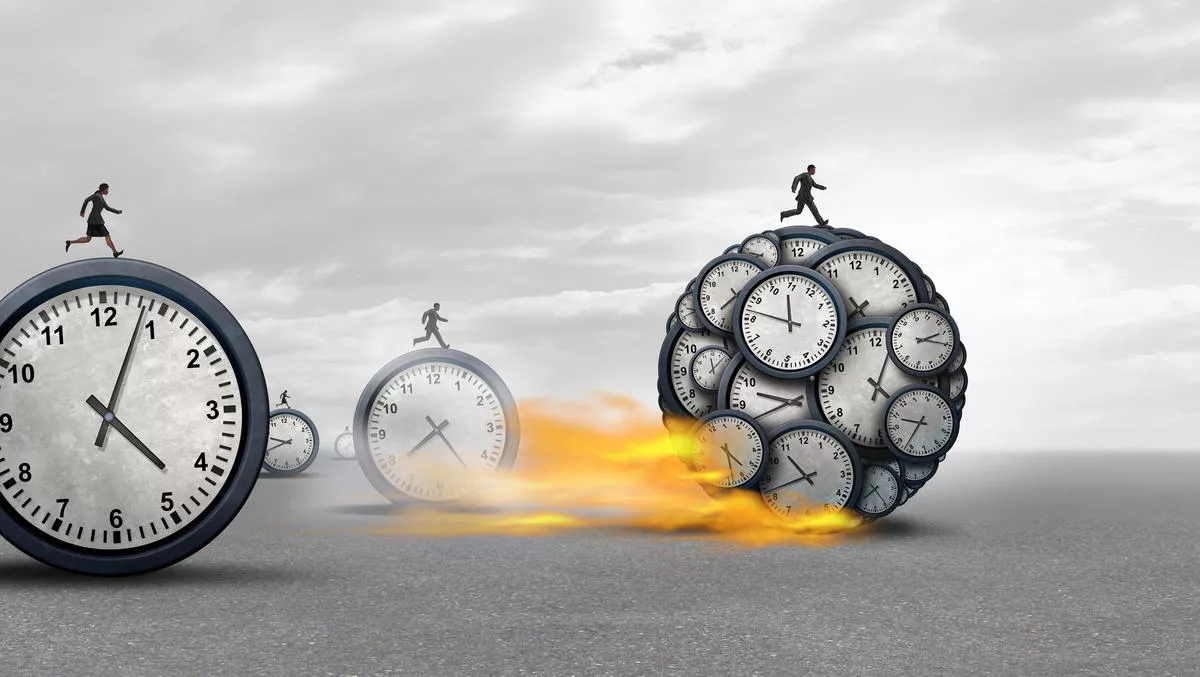 Maximising business profitability during the credit crunch
FYI, this story is more than a year old
We're seeing it on the news. We're hearing it on the radio and reading it in the newspapers. By all accounts, we are entering a period of economic slowdown. This presents a challenge for IT partners, where small-to-medium and mid-market sized businesses look to streamline IT operations and reduce expenditure to maintain business probability and promote stability. The following insights and strategies may help you maintain a positive business trajectory and, most importantly, provide the technology support to ensure businesses continue to grow in tougher times.
Global market trends
One of the key findings from a recent summit I attended related to the IT spend of global regions, based on the findings of a recent Gartner survey of 1,000 CIOs. The survey sought to determine whether the news of an economic recession had had an impact on their projected IT spending for 2008.
It was interesting to note that the research group is revising US budget increases for 2008 down from 3.1% to 2.3% and, according to Gartner, for every one US CIO increasing the budget, two or three are decreasing IT spending this year.
However, results revealed an entirely different scenario in the APAC region which is tipped to experience increases at around the 6% mark this year with surveyed CIOs viewing budget-cutting as a US-specific action. In other words — the impact of the economic slowdown will impact regions, including Asia-Pacific, differently.
SMB and mid–market IT investment trends
SMB and mid–market IT investment continues to grow at an estimated minimum US $400 billion (NZ $505 billion) each year. Dealing directly with IT providers is becoming the preference for many of these businesses in areas including, but not restricted to, brand, channel, bundling and packaging, and service delivery options.
IT Providers
The SMB and mid–market space remains an area of potential growth. As a result, more IT providers and resellers are targeting this market with their products and services than ever. It is important to remember that such businesses are restricted by limited IT budgets. However, it's also worth remembering that price alone does not always win the deal.
Go-to-market strategies
While the SMB and mid–market space presents a potentially lucrative opportunity, it is also very fragmented and fluid, which makes it challenging. Understanding their unique needs and wants is vital to targeting your solutions, services, pricing and marketing.
Leveraging opportunities with tighter budgets
Like their enterprise counterparts, many SMB and mid–market businesses face increased pressure from customers, trading partners and suppliers to conduct business electronically. This affects them more than larger organisations, because their survival and success may depend on building unique and competitively advantaged connections with these third parties. Your challenge is to find ways for your customers to take on business challenges while leveraging new opportunities with reduced staff numbers and perhaps more limited budgets.
Solutions for resource-constrained companies
Because of the perceived economic recession, IT costs (relative to a company's resources) and difficulty in building a business case may deter many businesses from deploying robust IT infrastructures. However, it is important to remind customers that prices have dropped in many technology areas (such as mobility solutions and virtualisation), there are more affordable ways to consume IT (including SaaS and managed services), and new, more dynamic solutions (like converged appliances) make it easier for these businesses to invest in IT.
Positioning IT intelligently
Lots of SMB and mid–market IT departments are viewed strictly as a cost centre. However, IT must be presented as a mechanism for enhancing business performance, and not just for improving an organisation's internal efficiencies and creating cost savings. As a reseller or channel partner, you can proactively recommend technology that may be a key enabler for business opportunities.
Article by Vicky O'Shannessy.
Related stories
Top stories