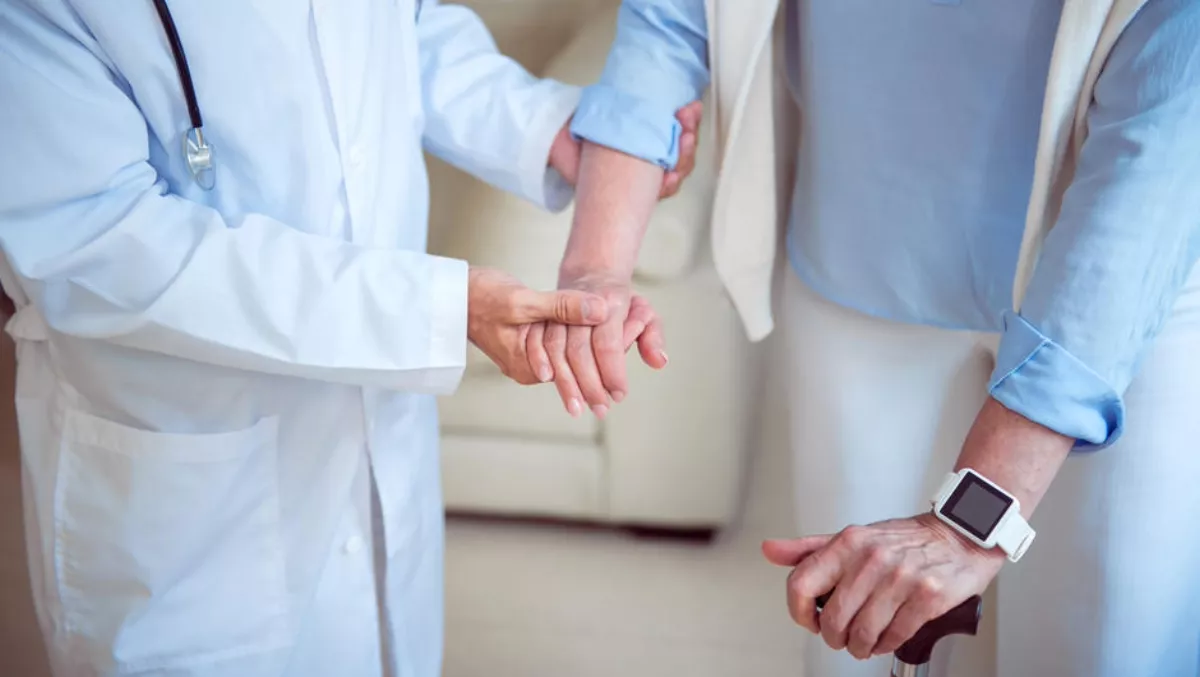 Medical-Grade tech brings opportunity in wearables market
FYI, this story is more than a year old
Futuresource consumer electronics analyst Louise Cendrowska has outlined the potential for the wearables market in the health sector in a blog post.
With the total consumer wearables market estimated to be worth $20 billion by the end of 2018, there is significant opportunity for growth in clinically validated, yet user-friendly wearables to aid individuals manage such ailments or pre-emptively monitor their general health.
The increasing global prevalence of chronic conditions, such as heart disease and diabetes, is expected to cost the global economy $47 trillion annually by 2030.
Innovation in digital health technology has stimulated exciting new developments and new product releases in medical wearable hardware in recent years, with integrated biometric sensor technology capable of computing a variety of health diagnostics.
Such advancements have also opened up the opportunity for such sensors to be integrated into more mass-market, non-dedicated consumer products.
Consumer brands such as Fitbit, Garmin, Apple and Samsung continue to invest in the medical wearables space, each pursuing partnerships with medical technology companies and/or within clinical research.
In software, WatchOS and Android Wear have both pivoted towards health platforms.
Fitbit continues to pursue its repositioning strategy towards medical wearables and healthcare tracking against a backdrop of experiencing six quarters of sales decline since Q4 2016.
Fitbit's expansion into healthcare may be indicative of attempts to offset this decline in sales, whilst building revenue within healthcare related industries such as corporate wellness.
Conditions such as high blood pressure and respiratory disease, each claiming over a billion sufferers worldwide, represent a huge opportunity for wider consumer electronics hardware to identify and potentially manage.
Wrist-worn wearables can now identify conditions such as arrhythmia, epilepsy and diabetes, in addition to respiratory disorders such as sleep apnoea.
Diabetes, with just under half a billion patients, is also receiving attention from wearable tech developers, with the potential for non-invasive, wrist-worn glucose monitoring, a world first.
The race is on for electronics brands to bring these medical products to market, firstly by gaining approval from governmental regulatory bodies, followed by attaining trust from consumers.
The future for medical wearables remains complex and uncertain, however, significant interest will remain, with the healthcare industry inching towards implementing medical-grade wearable technology and mass-market consumer vendors continuing to invest in its research and development.
The possibility of combining improved biometric sensor technology, the integration of AI into wearable software, API development and LTE connection into medical wearable technology offers high potential to change how consumers think about personal health and fitness, in addition to offering a potentially highly lucrative new market for CE vendors to explore.
Related stories
Top stories