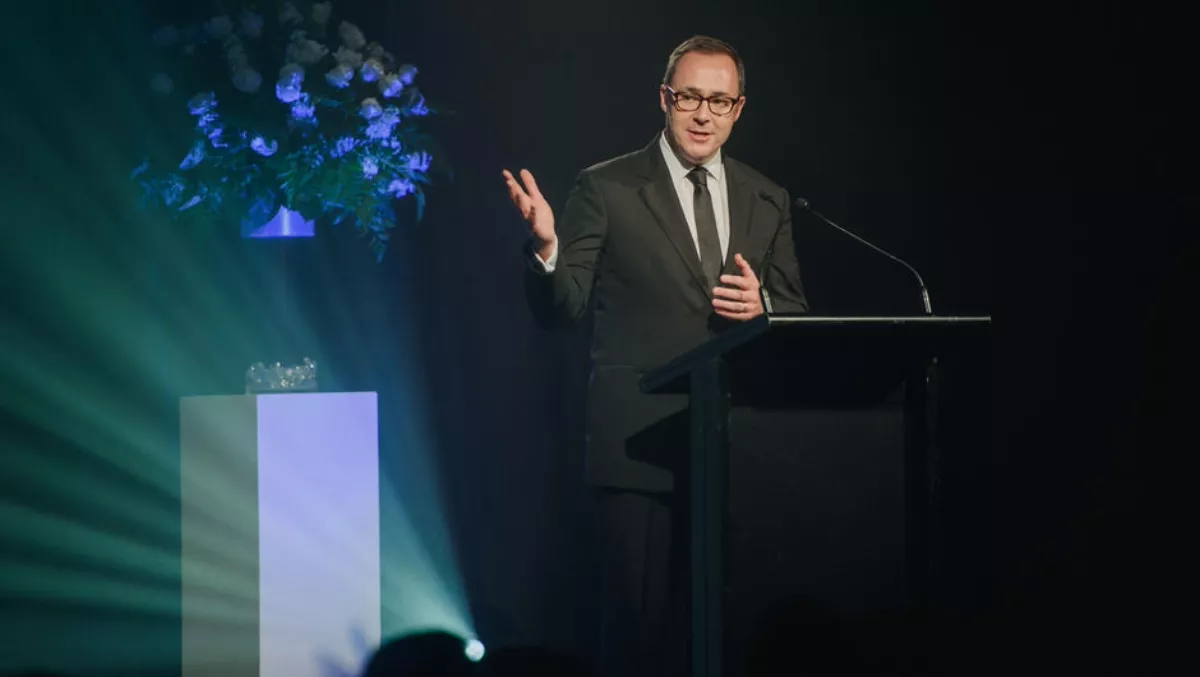 Microsoft 2018 partner awards undergo their own transformation
By Ben Moore,
Wed 11 Apr 2018
FYI, this story is more than a year old
Microsoft New Zealand has drastically changed their approach to the partner awards this year, aiming to simplify the event and open it up to a broader range of partners.
Microsoft says that all of its partners are invited to enter, with reinvented categories that are designed to give Kiwi partners, big or small, more opportunities.
"We've listened to our partners and devised a programme we think reflects industry trends, like digital transformation, machine learning and the changing workplace," says Microsoft NZ commercial and partner business director Phil Goldie.
"This new format better celebrates some of the world-leading and uniquely Kiwi innovations developed right here in our own backyard."
The biggest change is that Microsoft has reduced the number of categories from 23 to 11.
"Reducing it down to a smaller group that is more aligned with the actual day-to-day work that partners and customers are doing is a good thing," Goldie tells ChannelLife.
"It allows partners to stand for something that is more about the customer outcome than just Microsoft technology."
Goldie says that the redesign has been informed by partner feedback and focus has shifted towards customer-centric solutions, showcasing how partners have empowered customers through the use of Microsoft technology.
"Most of the new categories are anchored in a customer reference or case study, that's the most profound change. Rather having a process of selection that is anchored in technology and supported by the customer, we've got a series of categories that are anchored by the customer supported by the technology."
While the changes and reduced number of awards may seem as though it is reducing the number of partners that are being honoured, Goldie says that it is actually about making the awards more accessible for a greater range of partners.
"If you take an award like Transforming Products - let's look at how partners in NZ have helped Kiwi customers transform their offerings for their customers. Across a whole plethora of different sizes and shapes of customers, different industries, a range of different technologies - that award is one that could be open to almost any partner in the country."
In light of this new approach, Goldie encourages every partner to enter who thinks they have a customer transformation story to share.
"Not only can it distinguish your business from your rivals' and enhance your credibility, it can open doors by introducing you to potential customers and strengthening existing customer relationships. Inviting them to share their story as part of the submission shows that their success is yours too."
Entries for the 11th annual Microsoft New Zealand Partner Awards are now open. The submission period runs until midnight 18th May 2018.
The new categories are:
Cloud for Good
Empowering Employees
Engaging Customers
Transforming products
Optimising Operations
Modern Workplace
Data & AI
Apps & Infrastructure
Business Applications
Surface Partner
Channel Development