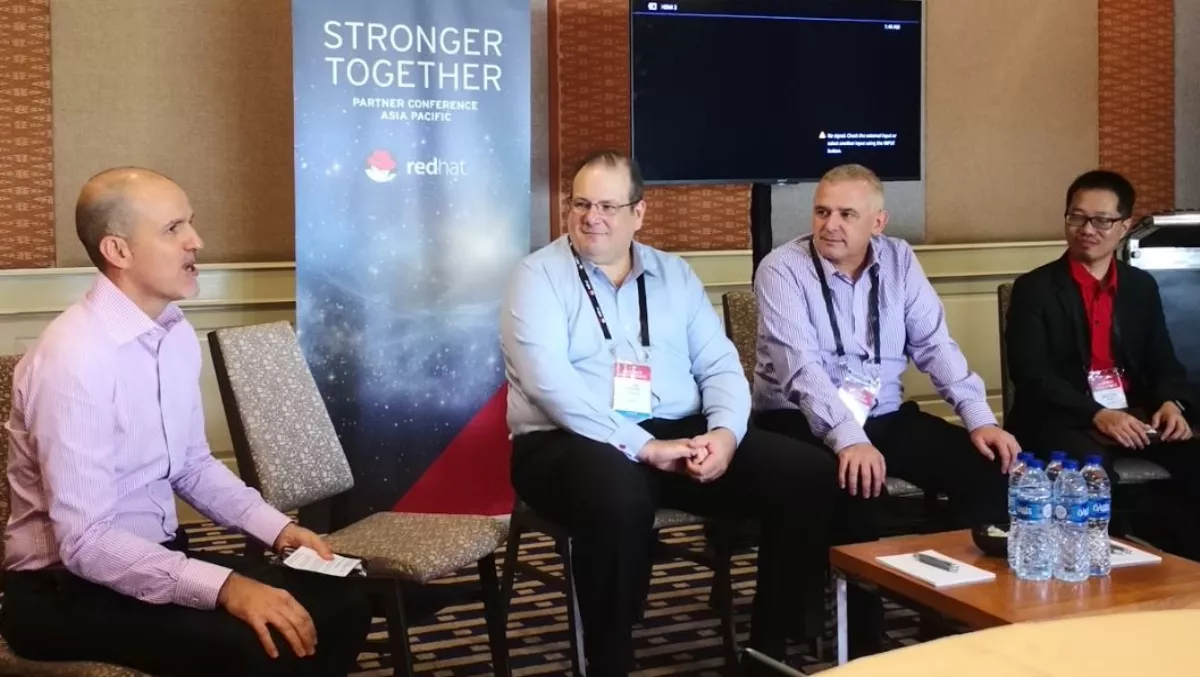 Microsoft, IDC and STT Connect discuss Red Hat partnership
FYI, this story is more than a year old
At the Red Hat APAC partner conference, I had the opportunity to sit in on a discussion with IDC research director Nigel Parsons as well as Microsoft and STT partners.
During this discussion, Parsons brought up some of what makes Red Hat great and some places he believes the company could see improvement.
Microsoft and STT commented on this as well as revealed how their businesses interact with Red Hat.
STT Connect comment:
"Red Hat has been a fantastic connector for a lack of a better term. You see where the synergies can actually be.
"For instance, there was another partner with an OpenStack cloud and they were struggling with it and Red Hat actually brought us on to help them and that has now fostered a large relationship.
"Red hat is by far one of the best teams for actually connecting partners.
Microsoft comment:
"We have a very strong relationship with Red Hat and it's not just what they call a 'press partnership', you know where the CEOs go up on stage and shake hands.
"Unlike that, the relationship we have with Red Hat goes very, very deep. They are one of the reasons we pull what we do off. So that partnership is very important to Microsoft and the journey we have been on.
"Red Hat's vision aligns perfectly with ours and so customers see that and between us and the customers that is creating a higher level of demand.
IDC comment:
"We can actually measure based on our surveys and all of that, where a partner is along the spectrum. Then what we can do is say, okay for that partner we need to be looking at it from the vendor perspective and how they could get more involved.
"We paint a pretty good picture of where this business actually sits and then, of course, the next stage is what can we can do to help transform those particular partners.
"So that's the way IDC aims to help vendors.
You can watch the video from the session here: