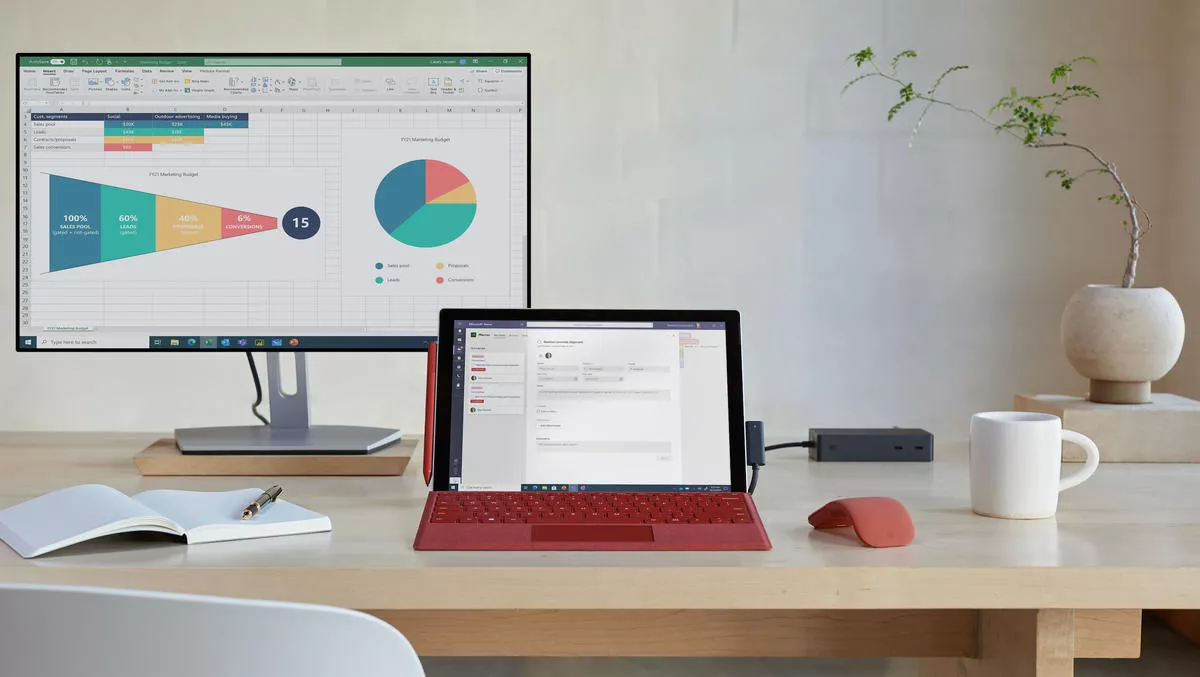 Microsoft: new Surface Pro 7+ for Business, 85" Hub to start shipping
FYI, this story is more than a year old
Microsoft has announced the Surface Pro 7+ for Business and that shipments of the Surface Hub 2S 85" will begin in select markets later this month.
"We have spoken at length with many of our customers in the last year, listening to their journeys into remote everything. These discussions, combined with extensive commissioned research and the work done by our research team, have helped us understand their rapidly evolving needs. This is a critical part of our development process – ensuring business and education customer voices are not only heard but brought directly into our product development," says Microsoft devices corporate vice president Robin Seiler in a blog post.
Seiler outlines four key learnings from this research:
The future of working and learning is hybrid and requires more flexibility
Connectivity is critical to uninterrupted business operations
Camera to camera is the new face to face
End to end security from chip to cloud is more critical than ever before
Surface Pro 7+ for Business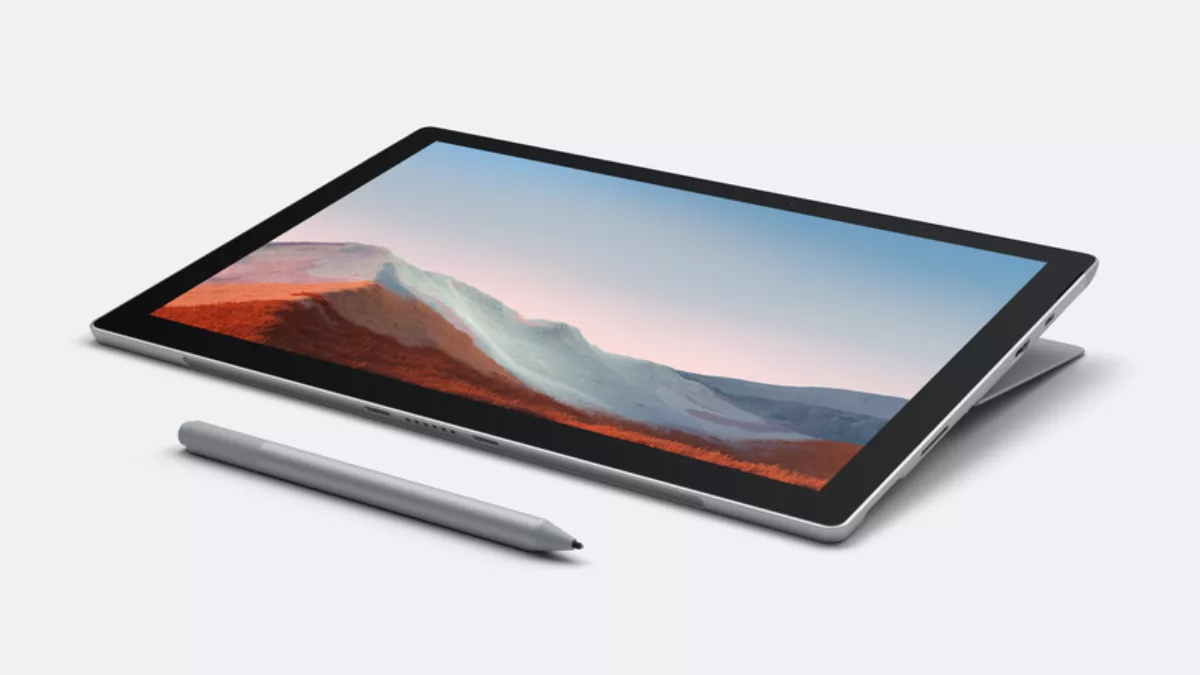 The latest Surface Pro has been announced with no changes to the form factor but various upgrades.
Optional LTE Advanced is available with the Surface Pro 7+, a top requested customer feature.
It includes the latest 11th Gen Intel Core Processors, with 2.1x performance, and longer battery life of up to 15 hours.
Both USB-A and USB-C ports are included for docking into external displays and connection to peripherals for a full workstation setup.
Integrated front and rear facing cameras provide 1080p full HD video along with Dolby Atmos speakers and dual far-field Studio Microphones.
Packaging is lightweight and sustainable commercial at 23% lighter than the previous generation and being made from 99% natural fibre-based material, of which 64% is post-consumer recycled content.
Surface Hub 2S 85"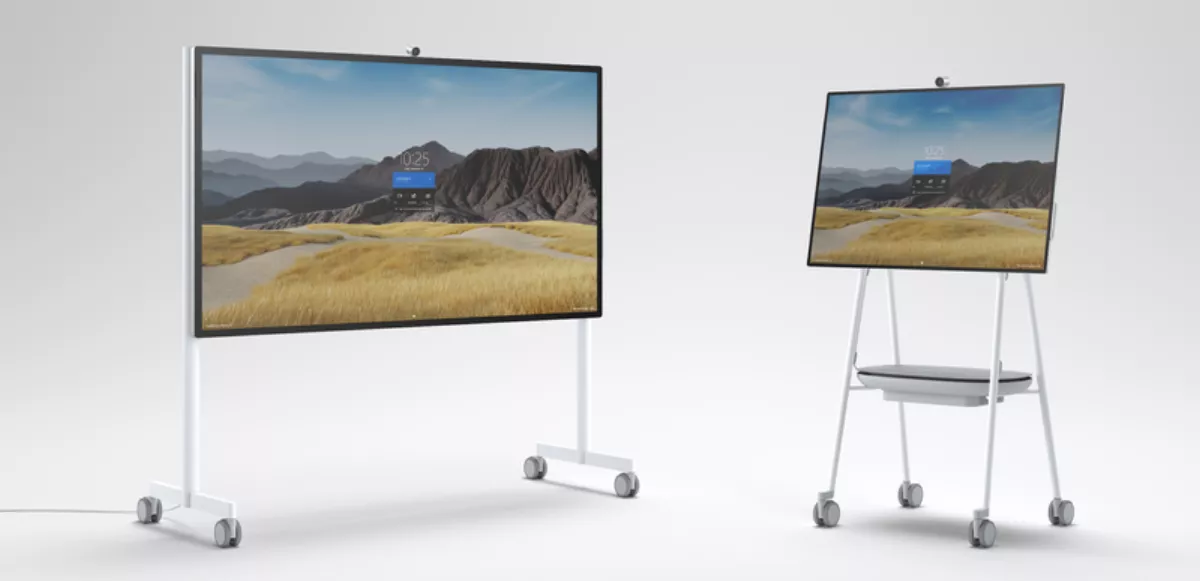 The larger model of the Surface Hub is shipping to select markets later this month, with more to come.
Windows 10 Pro and Enterprise configurations on Surface Hub 2S 85" enables the running of business critical applications utilising the 4K PixelSense touch and ink enabled screen, Microsoft Teams certified audio and video, and an array of onboard sensors.
Security, deployment and manageability
For the first time, Surface Pro 7+ ships with Windows Enhanced Hardware Security features enabled out of the box.
Surface devices can be managed and updated through the cloud from the first moment the device is turned on and throughout the device lifecycle without IT having to physically touch the device.
This helps protect identities and defend against malicious drivers and supply chain attacks.
This is enabled through integration between the UEFI (modern BIOS), firmware, and the Windows operating system stack which has been shared as open source on GitHub as Project Mu.
Surface devices use the latest Microsoft deployment capabilities like Windows Autopilot to enable devices to ship directly from the factory to people's homes and be ready to go with security policies, applications and settings applied.
The Pro 7+ will also feature a removable SSD for data retention. This feature, combined with Microsoft BitLocker protection, makes it easy for customers to retain sensitive data if something happens to their device.
Related stories
Top stories