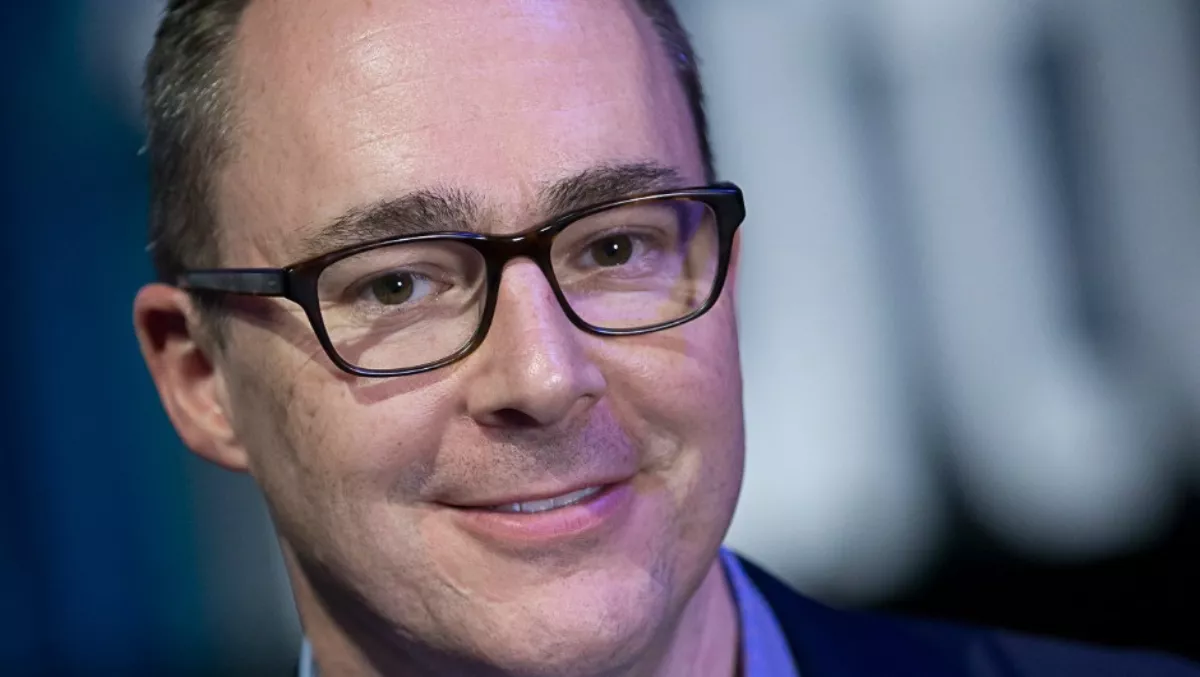 Microsoft NZ on Azure and Office 365 opportunities and the changing channel
FYI, this story is more than a year old
"Fortune favours the brave," notes Phil Goldie. And Microsoft New Zealand's new small and midmarket solutions director is keen to see Kiwi resellers step outside their comfort zone and join the brave – and reap the returns.
Three weeks into the new job Goldie – having moved here after seven years as Microsoft Australia's partner business director – is impressed by the 'entrepreneurial spirit' of local resellers, saying New Zealand is 'even more can-do than Australia'.
"It makes it a lot easier to relocate into a role like this when the economy is doing well locally and there is a lot of positivity around business and around the role technology can play in it," Goldie says.
"Local partners, like their Australian counterparts, see an abundance of opportunity and they see Microsoft pretty well positioned as a great partner to help them do that and exploit that opportunity.
In his Australian role, Goldie was a strong advocate for co-opetition among partners, and for partners creating unique IP – something also strongly advocated for by Microsoft New Zealand's team.
It's a stance Goldie is continuing to push in the Kiwi market.
"I still remain very bullish that the channel has got to look to us as a big platform on which they can build their own IP and offerings," he says.
"It's something I've been an advocate for in the Australian market for some years and that's definitely true here.
"You're going to see us put a lot of effort around ensuring that we're supporting partners in doing that.
Goldie says there is 'a tonne of opportunity on Office 365 as a platform when you think about what we're going to do with acquisitions like LinkedIn, when you look at things like Skype for Business'.
However he's adamant the channel can best unlock that opportunity through building 'unique offerings and services in and around that platform with really deep interation'.
"I still think that is a big area ripe for partners to go out and exploit," he says.
"And on Azure it's the same thing. There's a very clear infrastructure opportunity around customers and partners wanting to move infrastructure into the cloud and that's a great first step, but the really exciting conversations that we're having are 'how can I build something on top of that platform that is really unique to me' – whether that's traditional software development as an approach or even 'how can I take capabilities around BI and analytics on Azure and customise that heavily for particular market segments or verticals and really own that vertical from an IP point of view'.
Goldie says Microsoft still has 'a job to do on our side' helping partners on the journey to developing unique offerings and IP, and he's promising the vendor will be putting 'a lot of energy' into the issue in the next few years.
"At the moment we have this massive technology shift and this huge amount of new technology coming through from Microsoft in a whole bunch of areas and as always, we've got to try and work with partners to hep them keep up in terms of exploiting the technology opportunity.
Specialisation - and new partnerships
The breadth of Microsoft's portfolio is also bringing changes, Goldie says.
"The days of thinking of yourself as a Microsoft partner in a very broad sense are really coming to an end.
"There's a good opportunity to really rethink about which specific types of technology you're going to specialise in and which areas you're going to partner in.
Partnership is a hot topic for Goldie, who in his previous role pushed hard for Australian partners to build relationships with one another to enable them to be successful in their own right, and even more successful through the partnerships they form.
He cites the example of The Cloud Collective in Australia, which has seen several NSW partners form a collective, with each company specialising in one area to provide a complete solution for partners – without competing with each other.
"I think you're starting to see the emergence of some of these interesting ways of partnering and being really deliberate about it, but I'd love to see if we can replicate that and do similar things here," he says.
"That partnership between different partners is going to be absolutely critical for us going forward because the conundrum we have to got to solve for as a vendor is there's a tonne of opportunity – if I take something like Skype for Business and the voice capabilities and the PSTN conferencing and calling capabilities, that's a pretty specialist type of technology.
"Some partners are going to go really really deep there but they're going to have to partner with some of the other providers to help them with the identity and directory services or some of the broader Office 365 capability.
He says Surface Hub is another example. Microsoft is seeing 'massive interest' in the monster collaboration device, but Goldie notes deploying it requires skills from the basics of how to mount 85-inch screens to meeting room systems and deep integration into the rest of the productivity portfolio, including Office 365 and Skype, through to helping end users adopt the technology.
"There will be some partners who do that end to end but there will also be partners who specialise in one area and partner in others," he says.
Partnering brings with it some challenges, he notes, as it reduces the opportunity to completely own a customer.
"If you are going to be super specialist in an area like voice and be one of the market leaders in deploying that, you have to be willing to not necessarily be the sole technology provider to your customers and to be comfortable partnering there.
Goldie notes that Microsoft has undergone a similar change itself over the years.
"If you go back a few years we didn't have the best reputation and approach in terms of partnering ourselves.
"If you think about how consciously we have shifted the approach we take to things like open source – we now partner very deeply with people like SAP and Oracle on our Azure platform, whereas once we would have been much more competitive with those companies.
"Don't get me wrong, we still compete with both of those organisations, but we've had to take a different approach where we partner on certain things and compete on others.
"We've had to learn that skill as a vendor and hopefully there are some insights and lessons that we can share with partners about effectively partnering to drive mutual success.
Goldie says its an area Microsoft has been investing heavily in, building training and IP to help its channel create partner to partner connections.
Completely new go-to-market opportunities
Partners joining forces isn't the only change to Microsoft's channel that Goldie would like to see. He believes there's a lot of opportunities for the vendor to explore 'completely new go-to-market strategies.
"What role can Chambers of Commerce play for us? What role can banks and other consumer facing organisations play for us?
"What roles can some of our big government and commercial customers play for us in terms of forming new types of go to market strategies that might look like a different type of channel to market in the future," he says.
"That's a key part of our role at the company – to dream big in those types of things and then tyry and help orchestrate them, because a lot of them need a lot o f things things to happen that maybe won't just happen naturally.