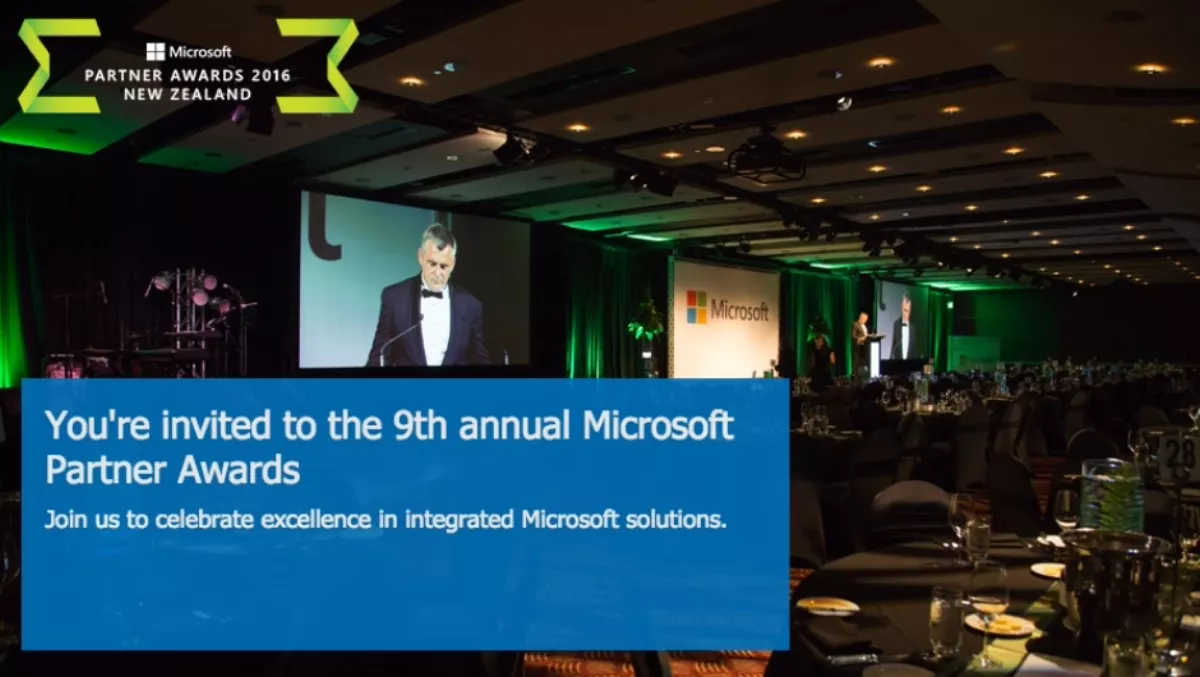 Microsoft partner award nominations open
FYI, this story is more than a year old
Entries have opened for the Microsoft New Zealand 2016 Partner Awards, which feature the addition of awards for Partner Seller of the Year and Innovative Software Product of the Year.
Brent Kendrick, Microsoft director of small and midmarket solutions and partner group, says the new Innovative Software Product of the Year category is about recognising ISVs who have built an innovative product on the Microsoft stack which utilises the power of the cloud.
"It might not be an app though," Kendrick notes. "It could be a service accessed over the internet which drives value for customers in a compelling way."
The award is a category unique to the New Zealand market.
The Partner Seller of the Year award has been added to the individual award category, alongside the Sales Specialist of the Year award, which this year incorporates the Pre-sales Technical Specialist of the Year as well.
Kendrick says he's expecting a high calibre of entries again this year, and is encouraging partners to get their entries in before Thursday 11 February.
The awards, now in their ninth year, recognise excellence in the IT sector from companies which integrate Microsoft solutions into their products and services 'to accelerate innovation and go above and beyond customer expectations'.
Kendrick says the awards celebrate Microsoft's best-in-class partners and the great work they do every day to optimise productivity and platform solutions for mutual customers.
Companies can submit more than one entry per category, and can be chosen as a finalist and/or winner across more than one category.
The winners will be announced at a gala evening in March, with 22 awards presented on the night.
The full list of award categories is:
Cloud Awards
Cloud Small and Medium Business (SMB) Partner of the Year
Cloud Enterprise Partner of the Year
Cloud Platform- Azure Partner of the Year
Hosting Partner of the Year
Innovative Software Product of the Year
Competency Awards: Core Infrastructure
Devices and Deployment Partner of the Year
Datacenter Partner of the Year
Competency Awards: Application Platform
Data Analytics Partner of the Year
Windows App Developer Partner of the Year
Competency Awards: Business Productivity
Collaboration and Content Partner of the Year
Communications Partner of the Year
Competency Awards: Business Applications
Customer Relationship Management Partner of the Year
Enterprise Resource Planning Partner of the Year
Individual Awards
Sales Specialist of the Year
Partner Seller of the Year
Segment Awards
Marketing Partner of the Year
'Rising Star' Partner of the Year
Distributor Partner of the Year
Education Partner of the Year
Innovative Technology for Good Citizenship Partner of the Year
Learning Partner of the Year
Volume Licensing Partner of the Year
Related stories
Top stories