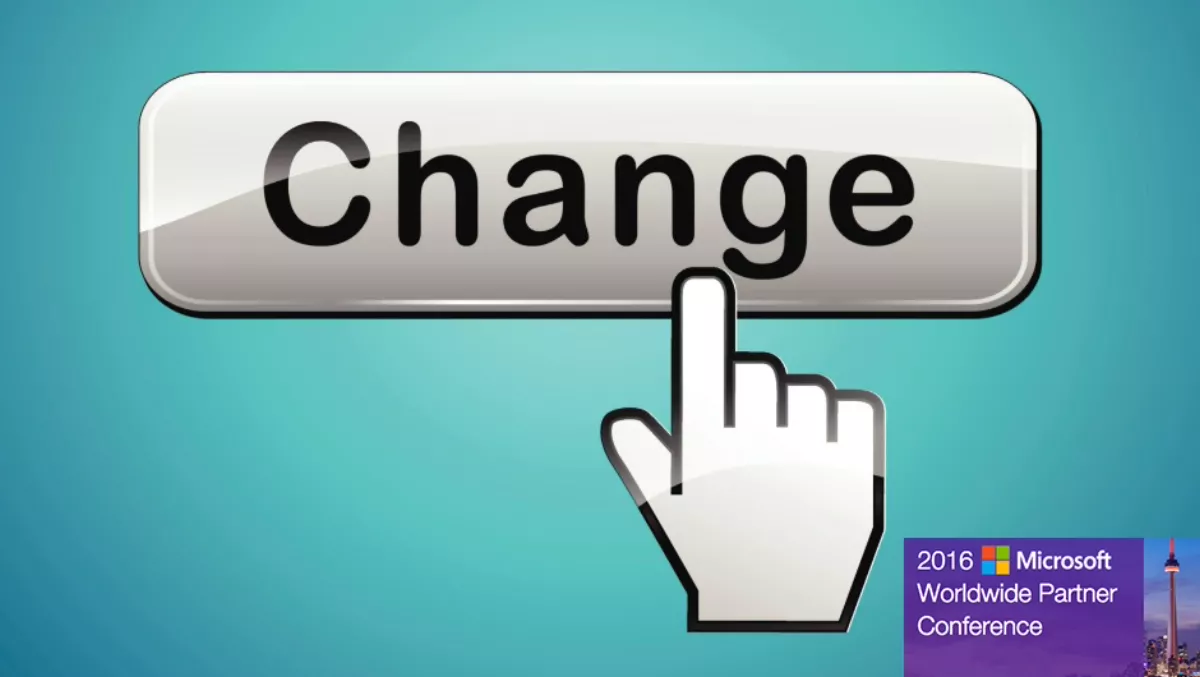 Microsoft reveals business solutions at WPC to aid digital transformation
FYI, this story is more than a year old
Microsoft has made its fair share of major announcements over the course of its Worldwide Partner Conference (WPC).
Speaking to thousands of partners, corporate vice president of the Windows and Devices Group, Yusuf Medhi introduced new subscription options for Windows 10 and Surface for businesses, to essentially change the way we 'do business'.
"We're in the midst of a digital revolution – overwhelmed with data, with increasing risks to the security of our information, and confined inside a 2D world of monitors and pixels as technology takes over every aspect of our business and personal lives," says Medhi. "With this next wave of computing, all new opportunities are available for our partners – across Windows, Surface, Surface Hub, and Microsoft HoloLens."
Windows 10 Enterprise E3 for CSP
According to Medhi, there are more than 350 million active devices running Windows 10, with over 96 percent of them in active pilots.
"Today, we are announcing Windows 10 Enterprise E3 in CSP," says Medhi. "Starting this fall, businesses can get enterprise-grade security and management capabilities at just $7 a seat per month for the first time through the Cloud Solution Provider channel."
Medhi affirms that CSP partners will be able to provide a subscription to Windows 10 Enterprise Edition as part of a managed service offering, which is great for business who do not have dedicated IT resources or lack sufficient IT staff.
What's more, partners will now be in a position to offer their customers the "full IT stack" from Microsoft, which includes Windows 10, Office 365, Dynamics Azure and CRM on a per user, per month offering via a single channel – this means businesses can scale up or down as their requirements change.
Surface
Microsoft continues to invest in their Surface family of products - and for good reason. According to Medhi, over the past year the Surface business has grown from generating $1B in revenue to $1B in revenue per quarter.
A number of announcements were made regarding the expansion of the Surface Enterprise Initiative with a set of new partnerships and programs to empower Microsoft's customers of all sizes, from SMBs to multi-national enterprises. These included:
The ability to sell Surface as a Service: Microsoft Cloud Solution Providers can offer Surface devices through a managed service offering alongside managed cloud services, Office 365, Windows 10 and relevant ISV software.
The expansion of the Surface multi-national purchasing program: CDW, Insight, SHI and Zones have all been added to the program, which means each of these resellers can provide their enterprise customers Surface devices and accessories.
The expansion to the Surface Enterprise Initiative: IBM and Booz Allen Hamilton are two new partners to deliver industry-specific solutions to their shared customers.
"Windows 10 is off to a great start and we're excited to see business customers embracing it faster than ever before. With all new ways of selling Windows 10 and Surface, and with incredible innovation on the horizon – we're excited to create all new opportunities for our partners. We can't wait to see what's ahead," concludes Medhi.
Related stories
Top stories