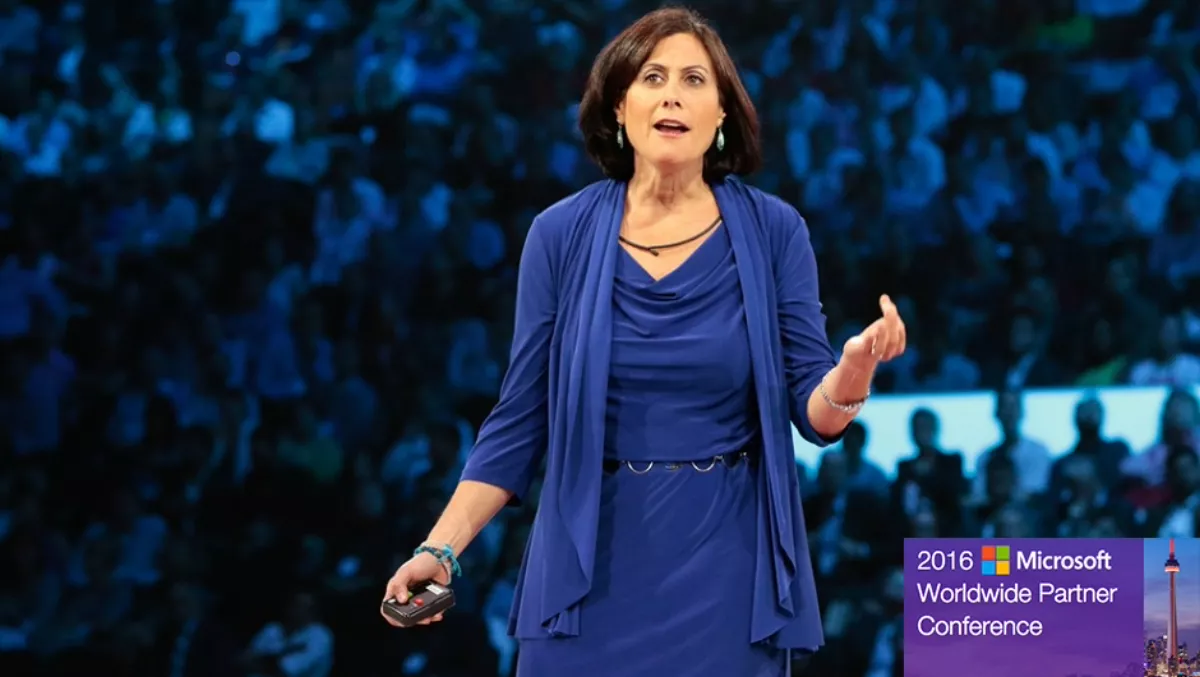 Microsoft WPC: Day 3 highlights
FYI, this story is more than a year old
Day three highlights from the Microsoft Worldwide Partner Conference included a cacophony of voices, all pushing the power of working together and asking the big questions.
"This is the world's new infrastructure. It is the infrastructure of the 21st century. It is what is going to open the door to a world of new possibilities," says Brad Smith, Microsoft president and chief legal officer.
"We are in a partner ecosystem that uniquely stands together to help others achieve more," says Judson Althoff, Microsoft executive vice president, Worldwide Commercial Business.
Partners interviewed at the conference talked about empowerment, relationships, cultures, journeys and diversity.
"Microsoft is doing this the best. They want to make everybody comfortable no matter who you are, no matter where you come from. They value your voice and they really want you to be a part of this community," says one attendee.
"We feel empowered to be a voice for technology when amazing things happen," says another attendee.
"The only constant in life is change. Technologies change faster now that ever before, and that pace of change is not slowing down," says Gavriella Schuster, corporate vice president Microsoft Worldwide Partner Group.
"You are the force that is helping people and businesses and governments change the world. We can use technology to make everybody better", says Smith.
"At the end of the day, it's really about one thing. It's about customer success. There is only one company and one partner ecosystem that can provide a strategy for customers from the device, through the cloud, to the data center, and that is Microsoft, and our partner ecosystem." says Althoff.
We cannot do what we do without your help," says Judson.
Other highlights included a keynote speech and blog by Schuster about maximising cloud profitability, including tactics involving Internal User Rights investment, enhancements for 17,000 CSP partners, a new referral engine and new Microsoft logos and branding for silver and gold competency partners.
IDC released an ebook showing that cloud partners attach '$5.87 of their own offerings for every $1 of Microsoft cloud services they sell or influence'.
The AMI-Partner Survey showed that Microsoft partners '19% higher margins for selling, deploying, and managing Microsoft cloud solutions than compared to Amazon, Google and Salesforce'.
Brad Smith addressed the opportunities cloud computing brings, while Steve Guggenheimer announced the Microsoft Professional Degree programme, which will offer professional data science training endorsed by employers.
"I ask you: what are you doing to seize this opportunity?" says Gavriella Schuster.
If anything, partners can take away the possibilities and potential that the WPC has provided.
Related stories
Top stories