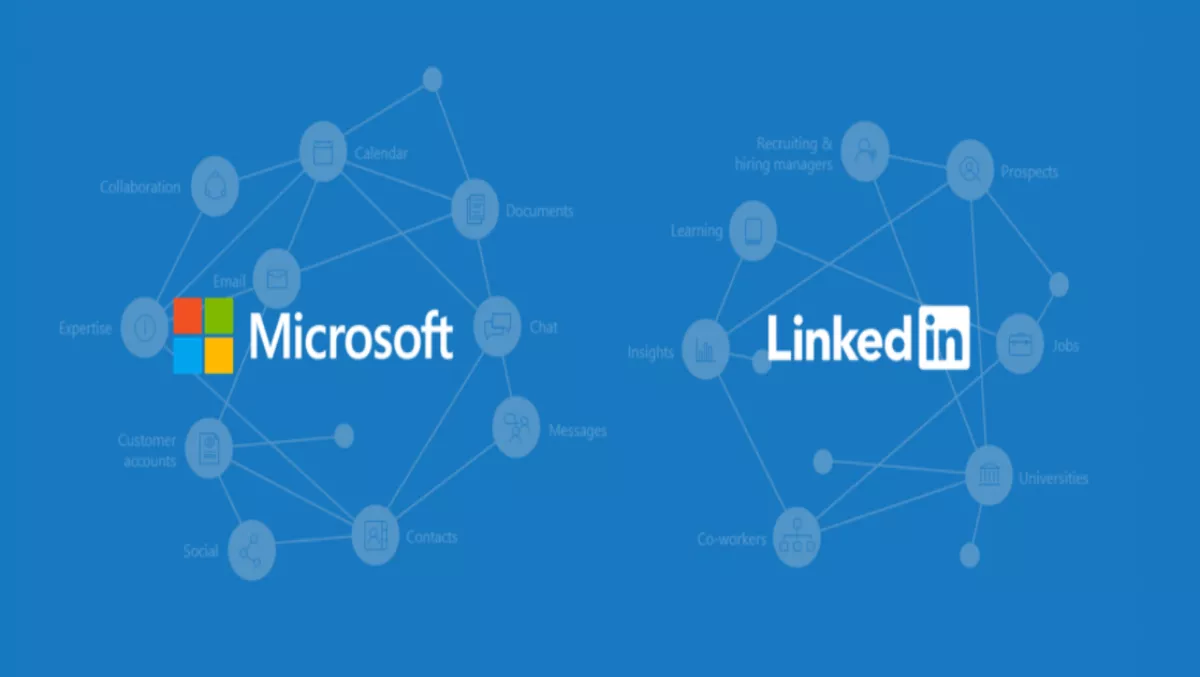 Microsoft wraps up LinkedIn deal – What now?
FYI, this story is more than a year old
Microsoft has today finalised the $26.2 billion acquisition of LinkedIn, marking what the company says is the beginning of a journey to "bring together the world's leading professional cloud and the world's leading professional network".
Microsoft confirmed its plans to purchase the social network for professionals in June. After overcoming a final hurdle to close the deal earlier this week, Microsoft CEO Satya Nadella confirmed the deal has officially closed in a post on the site.
"I am even more enthusiastic about the common mission and sense of purpose we share, the similarities in our cultures, and the added value we can create for LinkedIn members, to help professionals transform how they work, realise new career opportunities and connect in new ways," Nadella says.
The CEO says the top priority for the moment is to accelerate LinkedIn's growth.
He also revealed a specific set of integration scenarios:
LinkedIn identity and network in Microsoft Outlook and the Office suite
LinkedIn notifications within the Windows action center
Enabling members drafting résumés in Word to update their profiles, and discover and apply to jobs on LinkedIn
Extending the reach of Sponsored Content across Microsoft properties
Enterprise LinkedIn Lookup powered by Active Directory and Office 365
LinkedIn Learning available across the Office 365 and Windows ecosystem
Developing a business news desk across our content ecosystem and MSN.com
Redefining social selling through the combination of Sales Navigator and Dynamics 365
The combination of LinkedIn's Navigator and Dynamics 365 is tipped to be the main concern for some competitors, with Salesforce arguing for certain conditions on the deal, claiming Microsoft would stop other vendors from accessing LinkedIn data – a claim Microsoft executive vice president Scott Guthrie denied when speaking to JDN earlier this year.
Nadella says they see a greater opportunity to help ensure everyone can benefit from digital technology and the new opportunities created by the digital economy.
"Microsoft – inclusive of LinkedIn – can take steps to help people develop new skills online, find new jobs and easily connect and collaborate with colleagues," he says.
"Technology alone will not solve these challenges, but together, working across private and public sectors, we can create more opportunity for everyone to participate and share in economic growth.
"I am energised and optimistic for what we can achieve together and the journey ahead," Nadella adds.
Related stories
Top stories